Lorena Herrera explodes before the cameras after being hit by a fan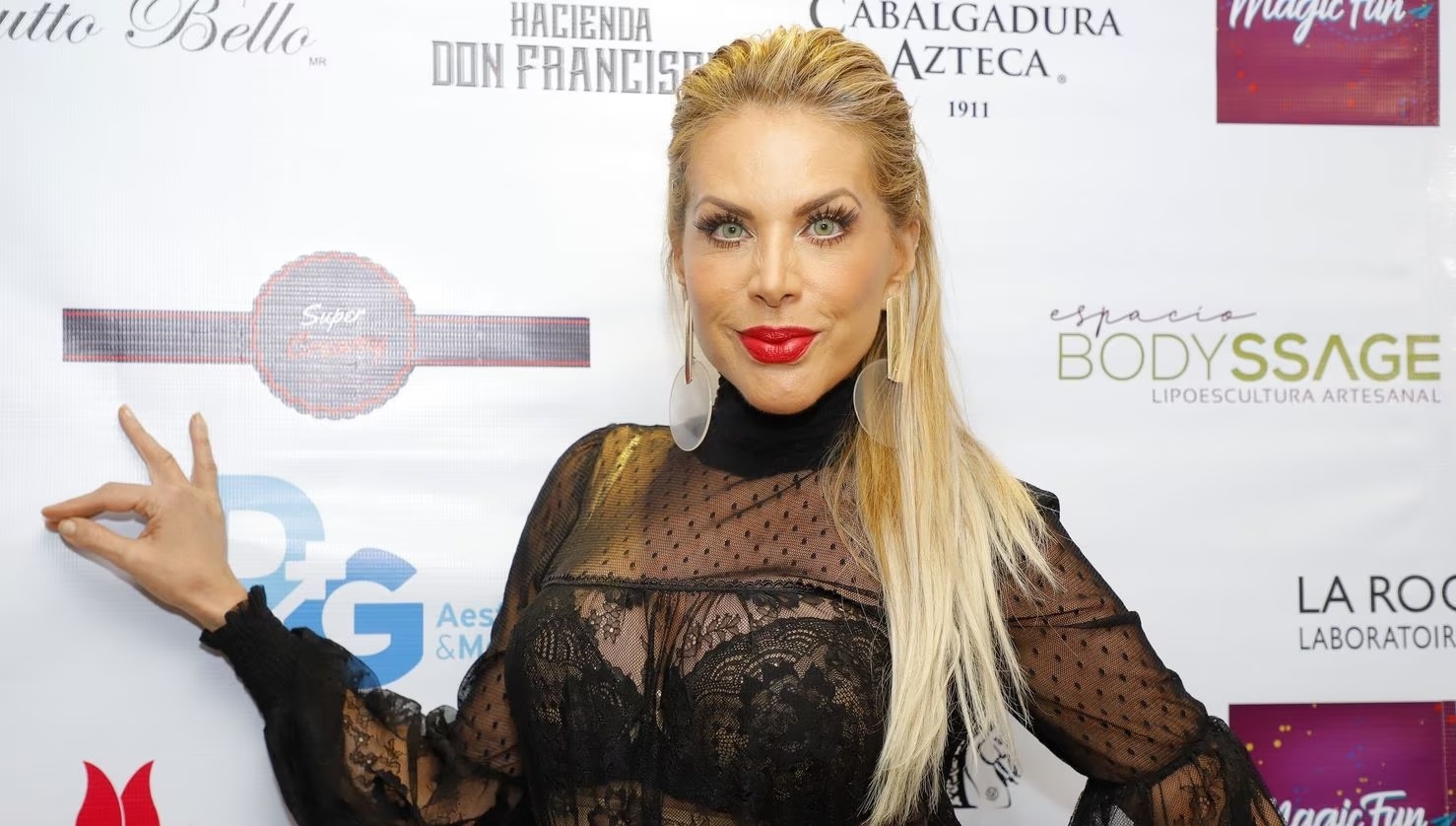 The Mexican actress and model Lorena Herrera lived a moment very complicated after being hit by a fan and therefore exploded
Lorena Herrera , despite being one of the most calm, affable and elegant personalities in the world of Hispanic entertainment, this time she went viral on social networks after she was seen visibly upset in a video because one of her fans will hit her.
But don't worry, it was accidentally after having been at a press conference, but that did not prevent the actress from becoming enraged by this incident and explained the reason for her reaction.
This moment in which there was high tension occurred at the presentation of the work "Dos por uno" where she will share credits with figures of the stature of Sergio Mayer, Pepe Magaña and Michelle Vieth, among many others.
Just after this presentation several reporters approached the actress to question her on various issues, moment in which her admirer tried to take a selfie with the model, but accidentally ended up hitting her in the belly.
After the strong blow, the Televisa actress tried to get away from the place enraged and with an obvious gesture of pain, but it was impossible for her to leave because the venue was crowded. For this reason, he had to offer some statements to the press that was on the site.
"Yes, I'm a bit upset, I'm fine, but if someone hits you in the area where you were operated on, it's obvious that it hurts, it's this tumult, you have your space and it's fine, but the man came over and... He didn't do it on purpose, but he hit me and he gets you out of everything, because it hurts, I have three weeks since the operation."
Herrera, already in a better mood, stressed that this type of action bothers him a lot, since he is recovering from an operation where two hernias were removed.
Y detailed that the process was through a laparoscopy, in addition, he pointed out that said blow was very unfortunate because it was the first time since his operation that he did not she was wearing a girdle.
"It's on the inside, they did it to me with this, they put the camera in and all this, laparoscopy, it's not that I have the stitches on the outside but of course it hurts, that is, it's the first day I've taken off the girdle that compresses me", She said
Things did not get any worse and for this reason the 56-year-old artist was much calmer and explained that in approximately a week more, he will be able to resume his life in a normal way, in addition, he explained that the hernias were generated by carrying excess weight in the gym.