Another journalist is shot to death in Mexico, the third in the year and the 37th in the AMLO government
Time to Read: 3 minute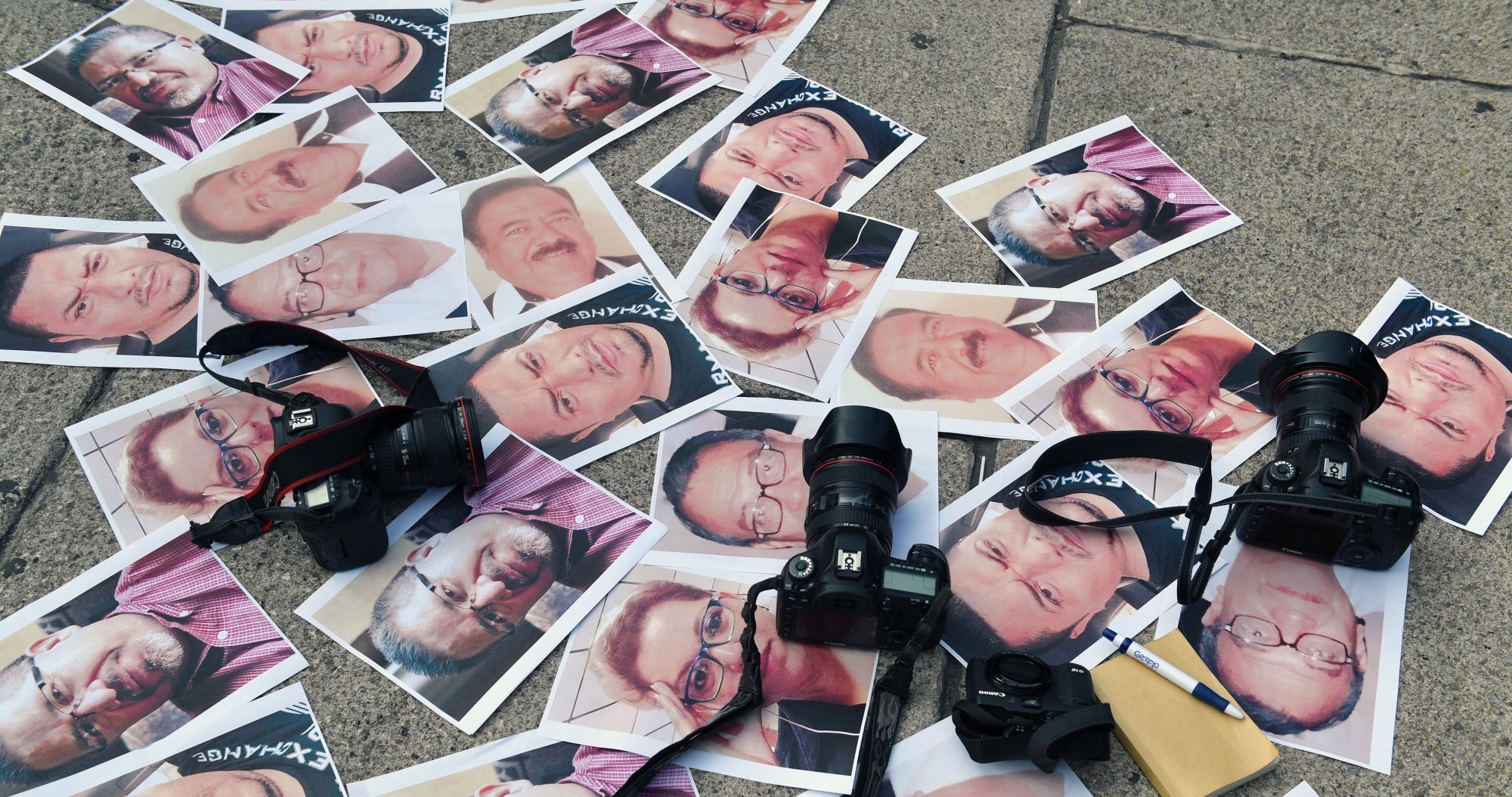 Marco Aurelio Ramirez became the third reporter to be assassinated in 2023 and the 37th during the government of Andres Lopez Obrador.
The journalist and former municipal official, Marco Aurelio Ramirez Hernandez, was shot to death this Tuesday in the city of Tehuacan, Puebla state, central Mexico, the third so far in 2023, indicated organizations defending freedom of expression.
Although confirmation of the link between the crime and his journalistic work is still pending, Ramírez is the third journalist murdered in Mexico so far in 2023.
Marco Aurelio Ramírez fue periodista y corresponsal de la región de Tehuacán y director general de Gobernación de dicho municipio.

El medio Domingo7 Tehuacán informó que circulaba en su automovil cuando recibió cinco impactos de bala.

📹 Domingo7 Tehuacán pic.twitter.com/bvaXYwAmbN

— Ruido en la Red (@RuidoEnLaRed) May 23, 2023
Ramirez Hernandez, 69, was shot at as he was traveling in his car after leaving his home, when armed men shot him several times, causing his death.
The organization Article 19 reported on social networks that it documents the murder of Ramirez Hernandez, whom it referred to as "he was a journalist for almost 3 decades; He worked in various media, including Periodico Central and in 2018 he worked in the Tehuacan Mayor's Office and recently practiced as a lawyer and collaborated with some media.
According to the organization Reporters Without Borders (RSF), in 2022, Mexico was declared the most dangerous "country at peace" for the press, concentrating 20% ​​of the murders of journalists in the world, with 13 cases.
In addition, according to the organization Article 19, a total of 157 journalists have been murdered in Mexico since 2000 in possible connection with their work. Of these, 37 have occurred during the current term of President Andres Manuel Lopez Obrador, who took office on December 1, 2018.
According to Article 19, Ramirez Hernandez was followed around 1:30 p.m. local time by armed individuals, who fired at his vehicle.
Due to the murder, Article 19 demanded that the Puebla Prosecutor's Office investigate the murder through the Approved Protocol against crimes against freedom of expression and requested to protect the journalist's relatives and colleagues.
While the Americas Program of the Committee to Protect Journalists (CPJ) published that it is aware of the murder of Ramirez Herrnandez, a journalist and former correspondent for Central Puebla, and said it was gathering information about the events.
La @FiscaliaPuebla ha tomado conocimiento del hecho en el que fue privado de la vida Marco Aurelio R. en Tehuacán y ha iniciado la investigación del mismo, la cual se realizará de manera pronta y efectiva. pic.twitter.com/8UCNLMMyW8

— FGE Puebla (@FiscaliaPuebla) May 23, 2023
In response, the authorities confirmed the death and began inquiries, the Puebla Prosecutor's Office "has learned of the fact in which Marco Aurelio R. was deprived of his life in Tehuacan and has begun an investigation into it, which will be carried out prompt and effective," he said in a statement.
Meanwhile, images of the unit impacted in front of a building circulated on social networks and the police came to the place to cordon off the area. Local journalistic reports indicated that those responsible for the attack would be individuals who were on board a motorcycle.
With this new case, there are three journalists killed in the country; On May 11, Gerardo Torres Renteria, a former Telemundo reporter who received at least three bullet wounds, was murdered in Acapulco, Guerrero, and on February 17, the activist and journalist Abisai Perez Romero was murdered, who was found dead on February 13. February in Tula, Hidalgo, a couple of days after her disappearance was reported.
Read full article