Alianza team president and managers arrested over stadium deaths in El Salvador
Time to Read: 2 minute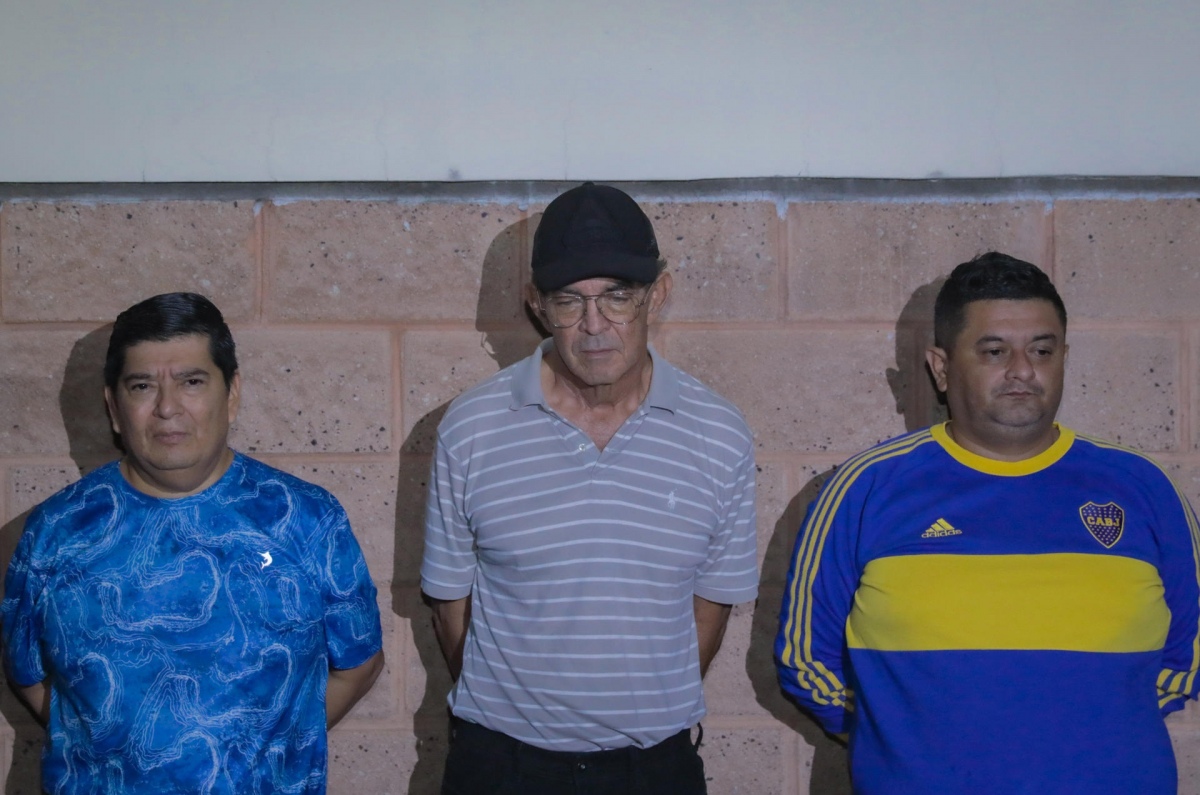 The defendants will be charged with the charges of manslaughter, manslaughter, and public havoc.
The president of the Alianza FC team, Pedro Hernandez, two managers, and two other people were arrested in El Salvador for being the alleged perpetrators of the incident at the Cuscatlán Stadium, which left 12 fans dead and hundreds injured, the Attorney General's Office reported Thursday. the Republic (FGR).
The detainees, in addition to Hernandez, are the team's Security and Financial managers, Edwin Abarca Ventura and Zoila Cordova, respectively, the FGR indicated through Twitter.
Likewise, Reynaldo Avelar Contreras, manager of the Estadios Deportivos de El Salvador (EDESSA) company, in charge of the administration of Cuscatlan, and Samuel García Montano, in charge of the keys to the stadium, were also arrested.
These people will be charged in the coming days, according to the Public Prosecutor's Office, for the crimes of manslaughter, manslaughter, and public havoc.
The FGR pointed out that, according to the investigations, "the doors enabled (in the stadium) were not enough for the number of fans" and that "those only accesses, moreover, were not opened sufficiently in advance for an orderly and safe entry."
He pointed out that "the organizers, upon exhausting the tickets available for the sporting event, decided to illegally sell tickets issued for previous matches."
The source added that "the negligence in the organization and greed, when overbooking, generated a human avalanche that caused loss of life, as well as injuries and endangering the safety of attendees."
At the moment, it is unknown if the attorney general, Rodolfo Delgado, or another authority of the Prosecutor's Office will hold a press conference to give more details about the arrests and the investigation of the fact.
Nor has it been specified when the detainees will be transferred to the corresponding courts.
Suspended the Soccer League of El Salvador
The Salvadoran Football Federation (FESFUT) and the First Division have terminated the Salvadoran Soccer Closing Tournament after the tragic events last weekend in which 12 fans died and at least 100 were injured after a stampede at the Cuscatlán stadium.
"Apertura 2022 tournament champion, first (FAS); runner-up in the Apertura 2022 tournament, second (Jocoro); and the team with the highest number of points in the accumulated table, third (Aguila)", says the statement about the teams and final positions of those who will represent El Salvador in the Concacaf tournaments.
In the same way, they apologized for the teams that will end up affected after the said decision, but it was emphasized that the family and the fans of El Salvador come first and the memory of those who died in such tragic events.
"These are difficult moments that have to mark us all, be different from now on, think differently, and value more. There will be groups and people who will feel dissatisfied with the decision, but those 12 people are valuable to their families, we must remember them and guarantee that in the future people will remember the accident."
Read full article