Altair Jarabo poses in an elevator, wearing a tight red top and patterned shorts
Time to Read: 1 minute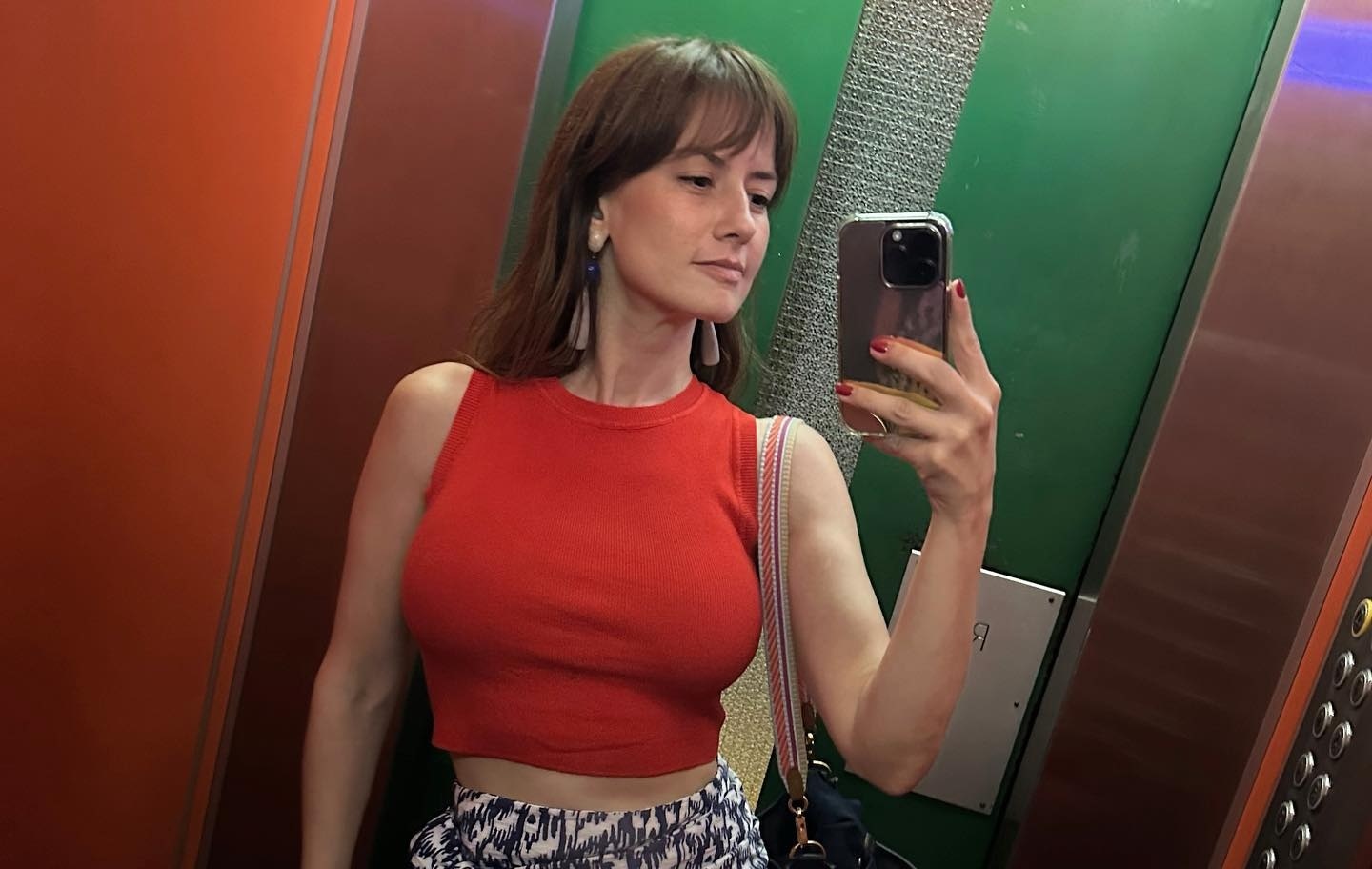 In her most recent Instagram post, actress Altair Jarabo showed off her new look with longer hair short, exceeding 90,000 likes; she was also the first guest on the podcast of her husband Frederic Garcia
While she is not working on a television project Altair Jarabo travels, sharing photos of herself on her social networks In different countries, but now she decided to change her look and let it be seen in an image posted on Instagram that shows her inside an elevator, wearing patterned shorts and a tight red top; the message What she wrote was: "I love my long hair, I love to play with it and move it all the time, that's why I wore it exactly the same for a long time. I put the photo in stories and I saw that there was a lot of movement, so I put it here to welcome the changes. Also, hair grows 😄".
The beautiful Mexican actress loves to take selfies, and she recently surprised her fans with one that shows her showing off her legs while posing while sitting on some stairs: " We all know what happens when we wait in front of a mirror and with a cell phone in hand 😉 😜📸".
artificial intelligence. They get along very well and talked for more than 45 minutes about new technologies that can be used by artists in different projects.
Read full article