Chivas vs Tigres: TV to watch the final of the Liga MX in the United States
Time to Read: 1 minute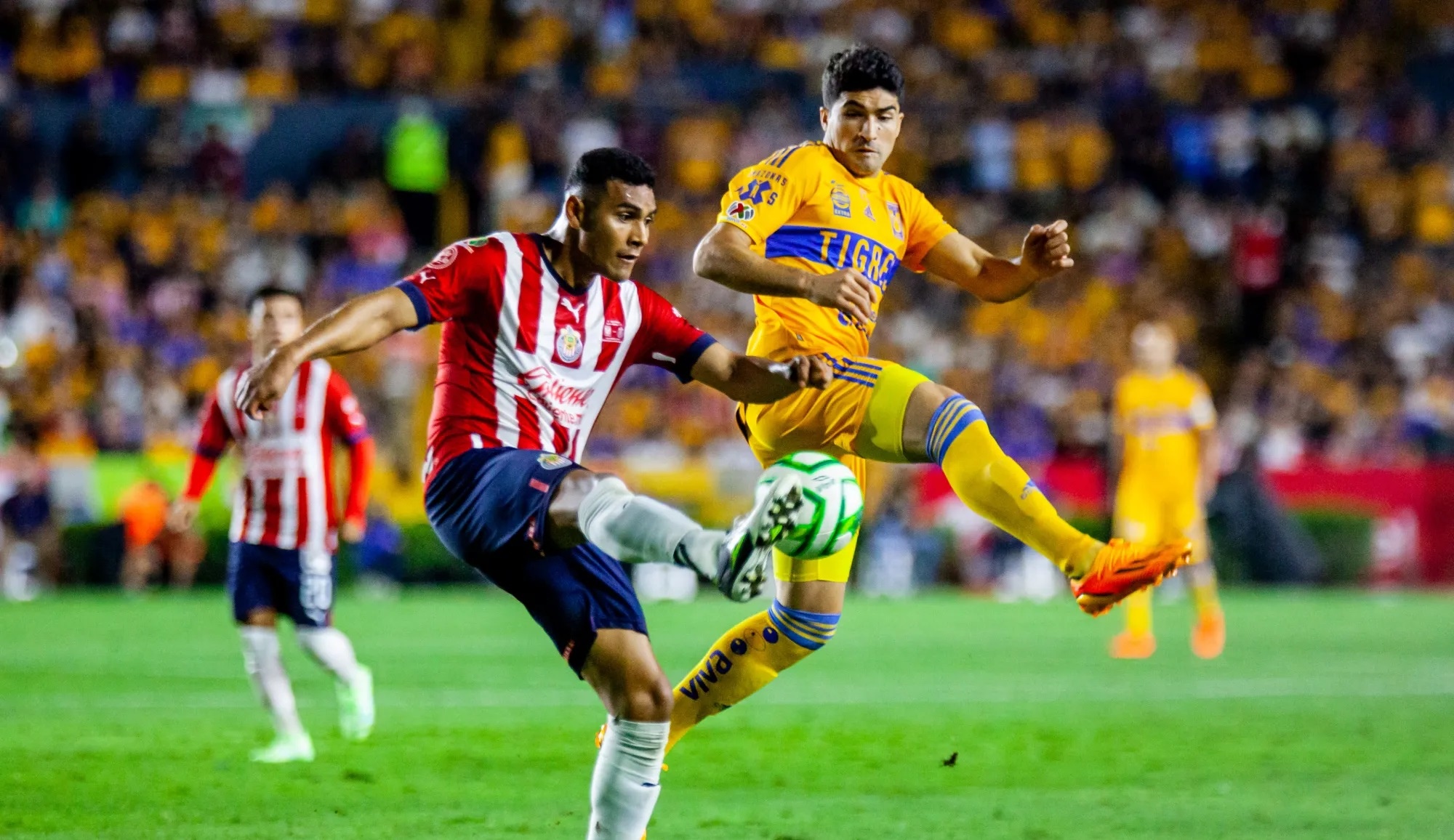 A close match between Chivas and Tigres is expected this Sunday in the definition of the 2023 Closing Tournament of the League MX. Both clubs have several years without celebrating a championship.
This Sunday, May 28, it will be decided who will win the Cup. Enter Chivas de Guadalajara and Tigres de la UANL will be the champion team of the Clausura 2023 Tournament of Liga MX.
Both teams will have a particular appointment with history; Chivas to face a recent record of failures, while Tigres to remember triumphs in recent years, and become one of the greats of Mexican soccer.
All possibilities are open for the return match that will be played at the Akron Stadium in Guadalajara. The first leg ended in a 0-0 tie, remembering that in the event of a tie the championship would go to the CD Guadalajara for its position in the qualifying phase (3rd) with respect to Tigres (7th).
TV for the Liga MX final between Chivas de Guadalajara and UANL Tigers
The second leg of the 2023 Clausura grand final of Liga MX between Chivas de Guadalajara and Tigres de la UANL should start at 6:35 pm PT / 9:35 pm ET.
The television broadcast for all of the United States will be in charge of Univisión and NBC Universo; The match will also be streamed: by Peacock and Univision Now.
If Chivas wins, it would reach 13 titles, thus equaling their historical rival and top winner of the MX League, the Aguilas del America. The last championship won by Guadalajara was in the 2017 Clausura Tournament with Matías Almeyda on the bench.
On the other hand, if Tigres de la UANL manages to win the championship, it will reach eight in its record. The last one they celebrated was in the Clausura 2019 Tournament.
Read full article