Checo Perez moves away from the championship he finished last places in the Monaco GP and earns the anger of Red Bull
Time to Read: 2 minute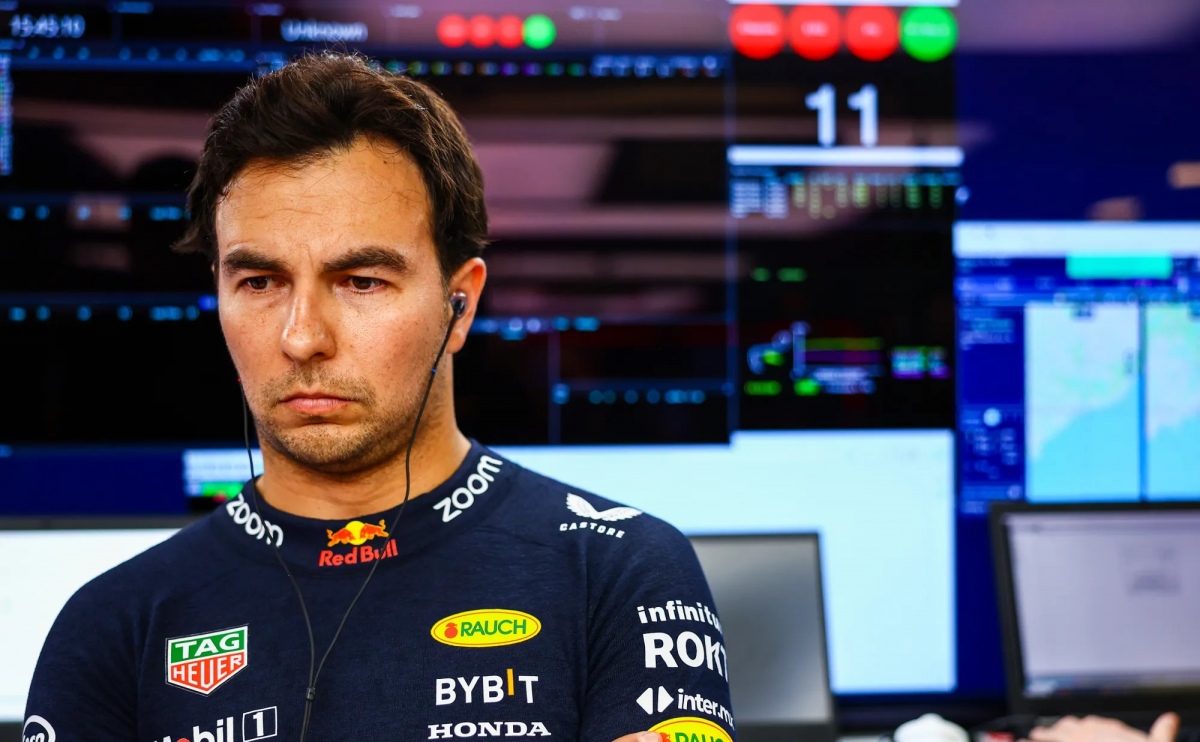 Sergio Checo Perez, who has been performing at a high level this 2023 Formula 1 season, suffered a setback at the Monaco GP. The Mexican will have to put everything into the next few races to continue in the battle for the championship
The error of the Mexican pilot Sergio Checo Perez Saturday's pole position could not be remedied in the race held this Sunday and the Mexican finished in the last places of the Monaco Grand Prix, something that distances him from the fight for the championship.
On the contrary, his teammate (Red Bull Racing) Max Verstappen managed to take victory, his fourth of the 2023 season in a clean race that he dominated from start to finish, coping with the weather conditions.
A heavy downpour that started after 55 laps complicated the work of the drivers a bit, who had to rush to the pits to change the tires to ones adapted to the wet track. Checo Perez was one of those who crashed when he lost control of his car on a wet track that was difficult to navigate.
In general, it was not a good race for Checo Pérez, who started last and could never get past 15th place throughout the race.
LAP 35/78

Perez says goodbye to a chunk of his front wing after contact with Magnussen at the chicane.

The Mexican pits for a new front wing, and he's almost back to where he started – he's now running in P19 #MonacoGP #F1 pic.twitter.com/CPbCTzWdLc

— Formula 1 (@F1) May 28, 2023
Bad luck for the 33-year-old driver was also present when he collided with the car of Kevin Magnussen (Haas) in the middle of the race, forcing him to repair the nose of his car and lose more time in his attempts to climb positions. Checo Perez finished 17th.
Red Bull Racing's anger over Checo Pérez's performance: "It was a stupid mistake on his part";
In Q1 of pole position, Sergio Perez made the mistake of accelerating too much in a curve and had a spectacular accident that cost him not to continue in the classification and a red flag on the circuit.
"I'm really disappointed in myself (…) Going into the corner I missed the car too late, so I had nowhere to go, couldn't either shorten the corner or get into the loophole Unfortunately, I ended up hitting the wall, and I don't believe what I've done", the Mexican told the media.
"But the anger at Red Bull was significant, some specialized Formula 1 media reported. a car like that, you shouldn't be out of Q1 (…) It was a stupid mistake on his part".
Marko, who in the past has dismissed Checo Perez's options in his quest for the F1 championship, also sarcastically mentioned the Mexican's goals again: "Maybe he is thinking too much about the championship".
Read full article