Elizabeth Holmes enters prison: what is the prison like where the Silicon Valley businesswoman convicted of millionaire
Time to Read: 4 minute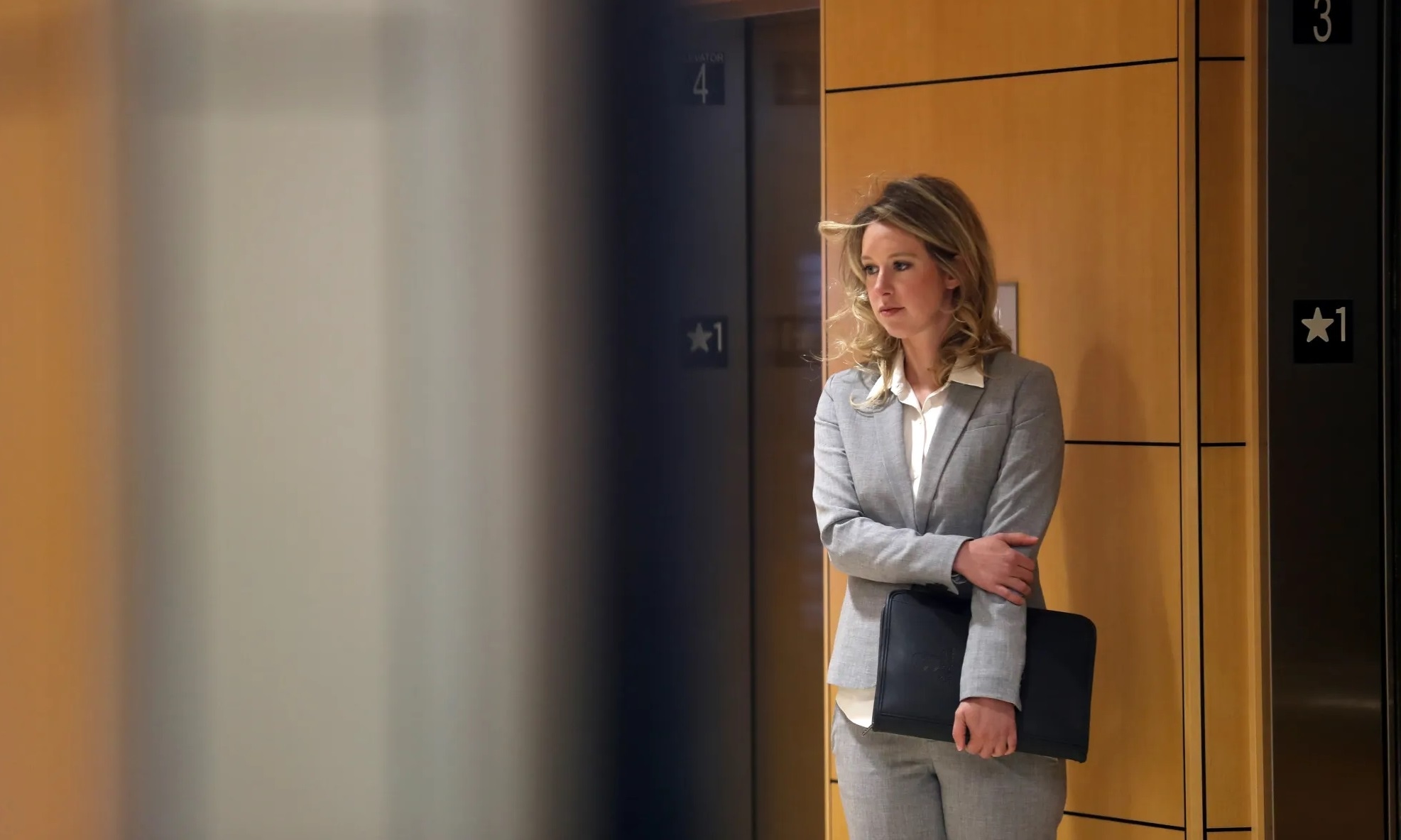 The former director of the firm Theranos was sentenced to spend 11 years in a prison for women who committed non-violent crimes and financial crimes.
Who once came to be considered "the new Steve Jobs" from Silicon Valley has been in prison since Tuesday.
Elizabeth Holmes, founder of Theranos, was sentenced to 11 years in prison last November for wire fraud and conspiring to defraud investors with her company, a blood testing company that failed to deliver what it promised.
In addition, the businesswoman and her former partner Sunny Balwani, also in prison, were sentenced to pay US$452 million to dozens of affected investors.
After several unsuccessful attempts to delay his admission to prison, Holmes, 39, appeared Tuesday at the federal prison for women FPC Bryan, in Texas,
Holmes had fought to remain free on bail pending the resolution of his legal appeal in court. According to him, a delay would allow him to raise "substantive questions"; about the case that could warrant a new trial.
Her defense team also argued that Holmes should remain free to care for her children, one almost 2 years old and the other just 3 months old.
But these arguments they were in vain and Holmes left his residence in California to move to Texas.
From now on she will wear khaki pants and a shirt, the prison uniform, and will have to be ready at 06:00 am every day, according to a prison manual.
FPC Bryan Prison occupies about 15 hectares of land and houses between 500-700 inmates, most serving time for non-violent crimes or financial crimes.
Holmes, who grew up in part in Houston, Texas, is not the first celebrity to spend time at FPC Bryan.
Star of the show Real Housewives of Salt Lake City, Jen Shah, is serving a six and a half year sentence for wire fraud.
Life there 15 per hour of work. Many are involved in food service and manufacturing work.
Outside of those duties, they can take business skills and language classes, watch TV, play sports, and attend religious services.
Like other inmates, Holmes is expected to enjoy a time for lunch from the regular Federal Bureau of Prisons menu, which consists of items such as chicken, hamburgers, hot dogs, tacos, or macaroni.
Disciplinary Action
According to the prison, Holmes will be able to talk to his family via video calls.
Inmates are also allowed visitors on weekends and holidays, but, like others, Holmes will have to respect limited physical contact with her husband, William Evans, and their two young children.
She and other mothers are allowed to hold their children on their laps and breastfeed their babies, according to official Bureau of Prisons guidelines.
Prison rules are strict, according to the manual, which adds that inmates are "treated firmly and responsibly" and "are expected to act accordingly".
In case of misconduct, they may face disciplinary action for things like not keeping their cell or room tidy, sleeping past the designated time, sharing your phone account with other inmates, or moving around during roll call, which happens five times a day.
A different life
Once hailed as the "new Steve Jobs" she was on her way to being the world's youngest self-employed billionaire. She was featured on the cover of Forbes and other leading magazines.
He started the firm Theranos shortly after leaving Stanford University in California.
As head of the company, she raised millions of dollars from investors, including those of media mogul Rupert Murdoch and former US Secretary of State Henry Kissinger.
But their start-up fell apart in 2018 after it was revealed that Holmes and other executives had lied about the company's technology.
The blood-testing device they were designing was supposed to be able to perform a multitude of tests with just a few drops of sample.
In addition to serving prison time, Holmes was ordered to pay $452 million to the victims of his fraud.
The amount must be paid together with his ex-partner and ex-partner Ramesh "Sunny" Balwani, who began serving a 13-year prison sentence last April.
It is unusual to see tech company executives go to prison on fraud charges.
The US government hopes the Holmes's plight discourages executives from making wild claims about what his technology can do while they seek financial backing.
Eileen Lepera, who lost part of her savings investing in Theranos, told the BBC this week that she is "glad Holmes has 11 years [in prison]".
"Her arrogance of hers is unbelievable, "she added. "I don't think she's still taking any responsibility for what happened."
In tearful comments before her sentencing in November, Holmes said he regrets his failures on Theranos "with every cell in my body" but did not admit to any wrongdoing.
Read full article