DeSantis Suspends Florida Mayor Arrested for Lying About Where He Lives
Time to Read: 2 minute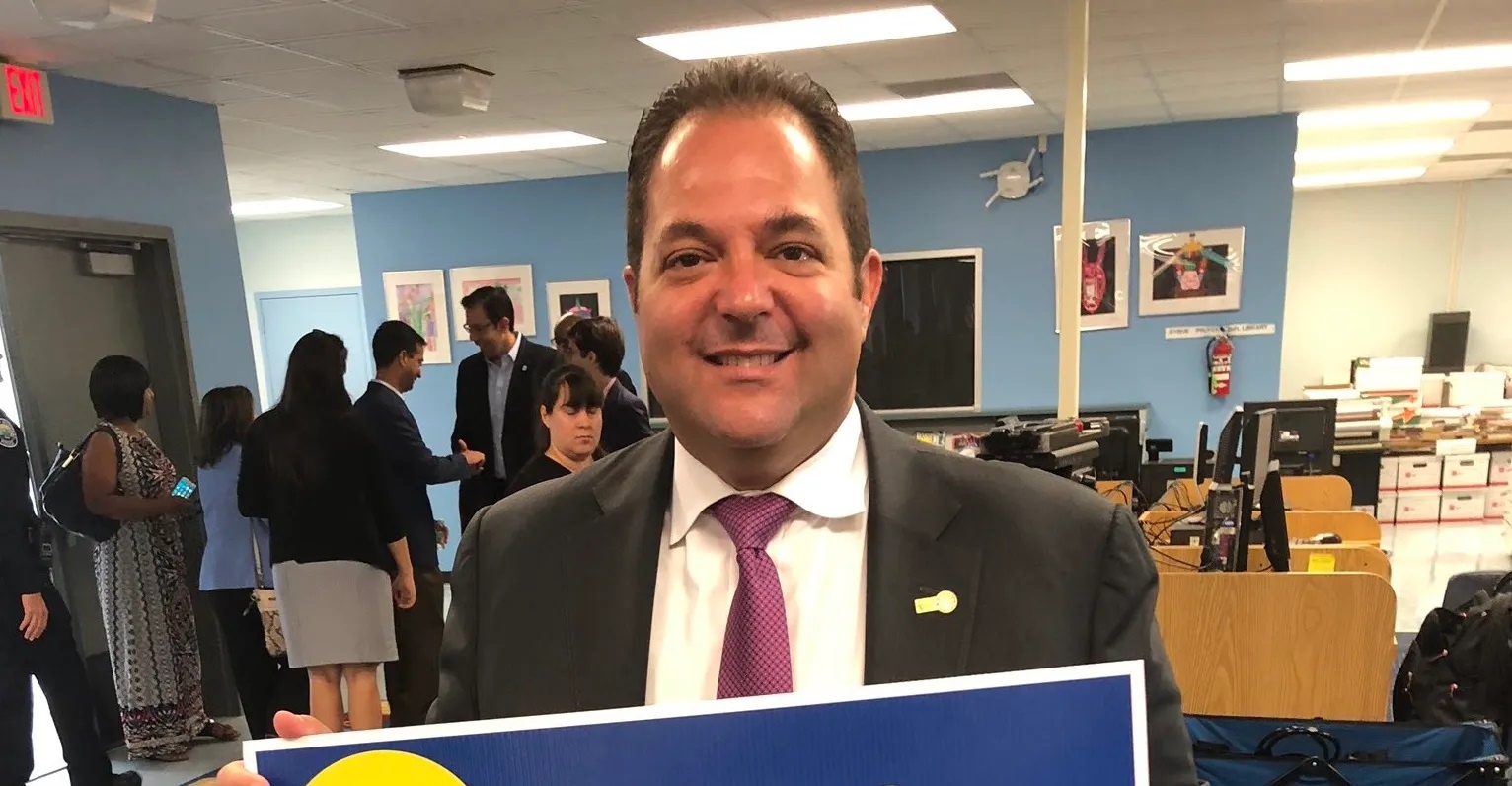 Anthony DeFillipo was arrested last Wednesday in Miami-Dade County on three counts of an 'unqualified' elector who voted intentionally, a third-degree felony, the Prosecutor's Office reported.
Florida Governor Ron DeSantis signed an executive order Monday immediately suspending North Miami Beach Mayor Anthony De Fillipo from his duties, arrested last week for lying about his place of residence residence and on charges of illegal voting, according to the Prosecutor's Office.
De Fillipo was arrested last Wednesday in Miami-Dade County on three counts of an "unqualified" voter who voted intentionally , a third degree felony, reported the Prosecutor's Office.
In accordance with the Governor's order released today, "Anthony F. De Fillipo II is prohibited from performing any official act, duty or function of public office".
Likewise, the document reads, he is prohibited from "receiving any payment or allowance, and being entitled to any of the (…) privileges of public office during the period of this suspension, (…) from today until a new Executive Order is issued, or as provided by law".
De Fillipo, elected mayor of this city north of Miami in 2018, was being investigated in relation to his place of residence, after it was discovered that he and his wife owned several homes in Broward County, the northern neighbor of Miami-Dade County , including a $1.2 million home in the city of Davie.
The alderman claimed that he had permanently resided in a condominium in the city since taking office, but in sworn testimony revealed that he lived in that apartment alone, without the company of his wife and family.
De Fillipo, who was a North Miami Beach commissioner (councilman) from 2013 to 2018, said in past interviews that his family had moved to Broward for safety reasons and he was not living permanently with them.
At a news conference following his arrest, Miami-Dade State Attorney Katherine Fernandez Rundle detailed the three third-degree felony charges her office brought against De Fillipo.
p >According to Fernandez Rundle, the mayor moved from his home in Miami-Dade to a new residence in Davie (Broward County). Despite that, she exposed her, De Fillipo cast his ballot in the August, October and November 2022 elections for a district in which he was no longer legally qualified to vote.
Fernandez Rundle said cell phone data was used to track De Fillipo's location on the days he voted, showing where he was before he traveled to Miami-Dade to cast his ballot.
"We believe the evidence shows that (De Fillipo) voted illegally three times," the prosecutor said.
According to local news outlet CBS today, De Fillipo's attorney, Michael Pizzi, described the arrest and charges against his client as politically motivated.
For months, De Fillipo has faced petitions to resign after an outside law firm concluded that he also lived in Broward, in violation of city charter.
Read full article