Drug trafficker Hector 'El Guero' Palma gives an interview from prison and gives his opinion why the governmen
Time to Read: 3 minute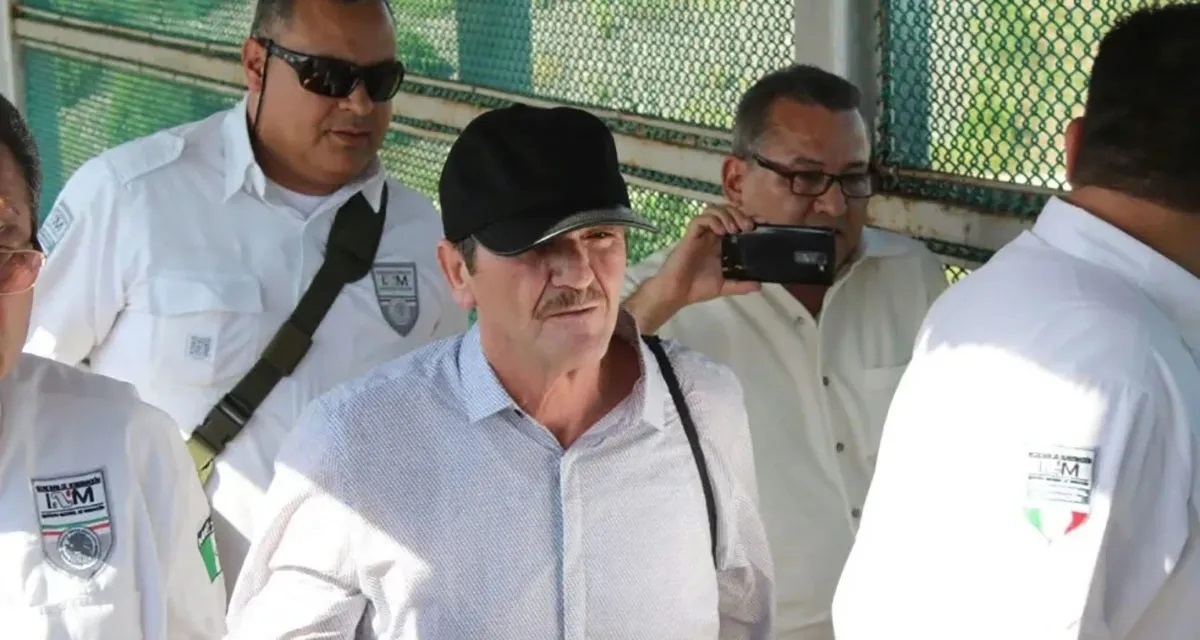 Hector 'El Guero' Palma has not been able to leave the prison he arrived in in 2016 after being deported from the United States, despite the fact that the Judiciary has dismissed several of the accusations against him.
Hector "El Guero" Palma Salazar, one of the founders of the Sinaloa Cartel and who for years trafficked tons of drugs to the United States together with his compadre Joaquin "El Chapo" Guzman, decided to break the silence from maximum prison security "El Altiplano", in the State of Mexico.
And is that after several injunctions and even release orders, the drug trafficker born in Mocorito, Sinaloa, has not been able to leave the prison he arrived at in 2016 after being deported from the United States, something to which, Apparently, he has already resigned, according to what he revealed in a telephone interview with Univision News.
"I really don't know the reason why he doesn't want me to come out, but you can see that President Andres Manuel Lopez Obrador has been hindering my freedom over and over again. He has already done it three times, so I don't know why he would be doing it," Palma told correspondent Ahtziri Cárdenas Camarena.
"Well, it has been in The abuse that the authorities have committed against me is excessive... I already paid for what they judged me and I did not owe them anymore", said "El Guero", thus distancing himself from other crimes for which he is accused, such as his alleged participation in the murder of Juan Castillo Alonso, deputy director of the Puente Grande prison, Jalisco, which occurred in 2020.
It should be noted that Palma Salazar has come close to obtaining his freedom on two occasions. The first of these was on May 4, 2021, but as soon as he was released from prison, federal agents took him back into custody on a pending charge.
The second time was on May 18 when he apparently obtained his freedom, but immediately the Attorney General's Office (FGR) revived an old accusation regarding the death of nine people, including relatives of the drug lord Miguel Angel Felix Gallardo, alias "El Padrino" and one of the founders of the extinct Cartel de Guadalajara.
Despite all these accusations, the interviewee assured that he never belonged to a drug cartel or had anyone killed. "I was accused of crimes against health, what they accused me of and what they sentenced me for is what I can admit," he declared.
When the journalist questioned him what those crimes were, the Sinaloan boss limited himself to responding: "Crime against health, a crime for which I was tried for seven years; the rest have been pure fabrications."
Palma Salazar was arrested by the Army in June 1995. The drug trafficker was on board a small plane that crashed when he was on his way to a party in the State from Nayarit. After the incident, he was the only crew member who survived.
In 2007, he was extradited to the United States to serve a 16-year prison sentence for drug trafficking, but he spent only nine years in US custody and was released early for good behavior.
In In 2016, he was deported to Mexico to be tried for the murder of two people in the mid-1990s and organized crime, proceedings that have been dismissed by the Judiciary, but have prevented him from finally being released from prison.
Read full article