Los Angeles may impose indoor mask mandate next week
Of all the tools we have used in this pandemic to counter the spread of COVID, wearing masks indoors is one of the simplest and turns out to be very effective. Public indoor mask rules expected next week as L.A. Covid wave worsens
Los Angeles County is fast approaching the time of having to impose new indoor public mask rules in the coming week, as data shows Omicron's infectious subvariant BA.5 is increasing the number of cases of COVID-19. Covid and sending more people to hospitals.
A new mask mandate would mark a significant escalation in the response to rising Covid infections , which have caused a spike in cases in the spring and summer and can make people sick again even if they have already been infected with the coronavirus. .
"Of all the tools we have used in this pandemic to counter the spread of COVID, wearing masks indoors is one of the simplest and turns out to be very effective," county public health director Barbara Ferrer said Thursday . .
The indoor mask mandate would apply to anyone age 2 and older in a large number of establishments and locations, including shared office spaces, manufacturing and retail settings, event spaces, restaurants and bars, gyms, and studios. yoga, educational settings and children's programs.
Unless the hospitalization rate falls below 10 next week, a new mask order will go into effect on July 29, because the county will then be two weeks into the "high" community level of COVID-19, as defined by the Centers for Disease Control and Prevention (CDC).
Ferrer said Thursday that the county could postpone a mandate if transmission shows pronounced signs of slowing down , as falling case numbers will lead to a corresponding decline in hospitalizations a week or two later.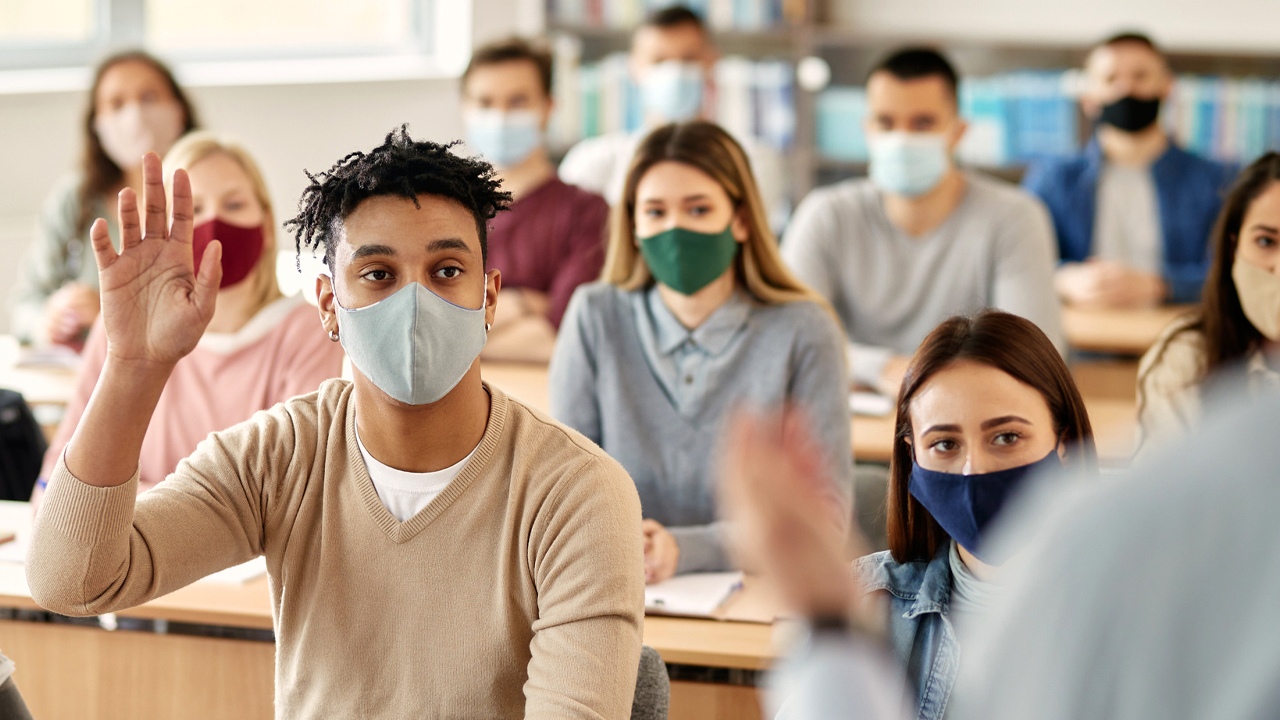 But this does not seem likely. Los Angeles on Thursday reported nearly 8,700 new cases, one of the highest single-day totals on record recently, and 1,329 coronavirus patients were hospitalized as of Wednesday, a 34% increase from two weeks ago.
COVID-19 Daily Update:
July 21, 2022
New Cases: 8,691 (3,245,259 to date)
New Deaths: 18 (32,584 to date)
Current Hospitalizations: 1,329
Today's Positivity Rate: 16.4% pic.twitter.com/HqUTvYEomo

— LA Public Health (@lapublichealth) July 22, 2022
Deaths from COVID-19 remain high. Los Angeles County has reported 86 to 100 deaths per week.
The CDC recommends the use of face coverings indoors in public for counties in the "high" community level.