16 soldiers implicated in the execution of 5 civilians in Nuevo Laredo are arrested in Mexico
Time to Read: 2 minute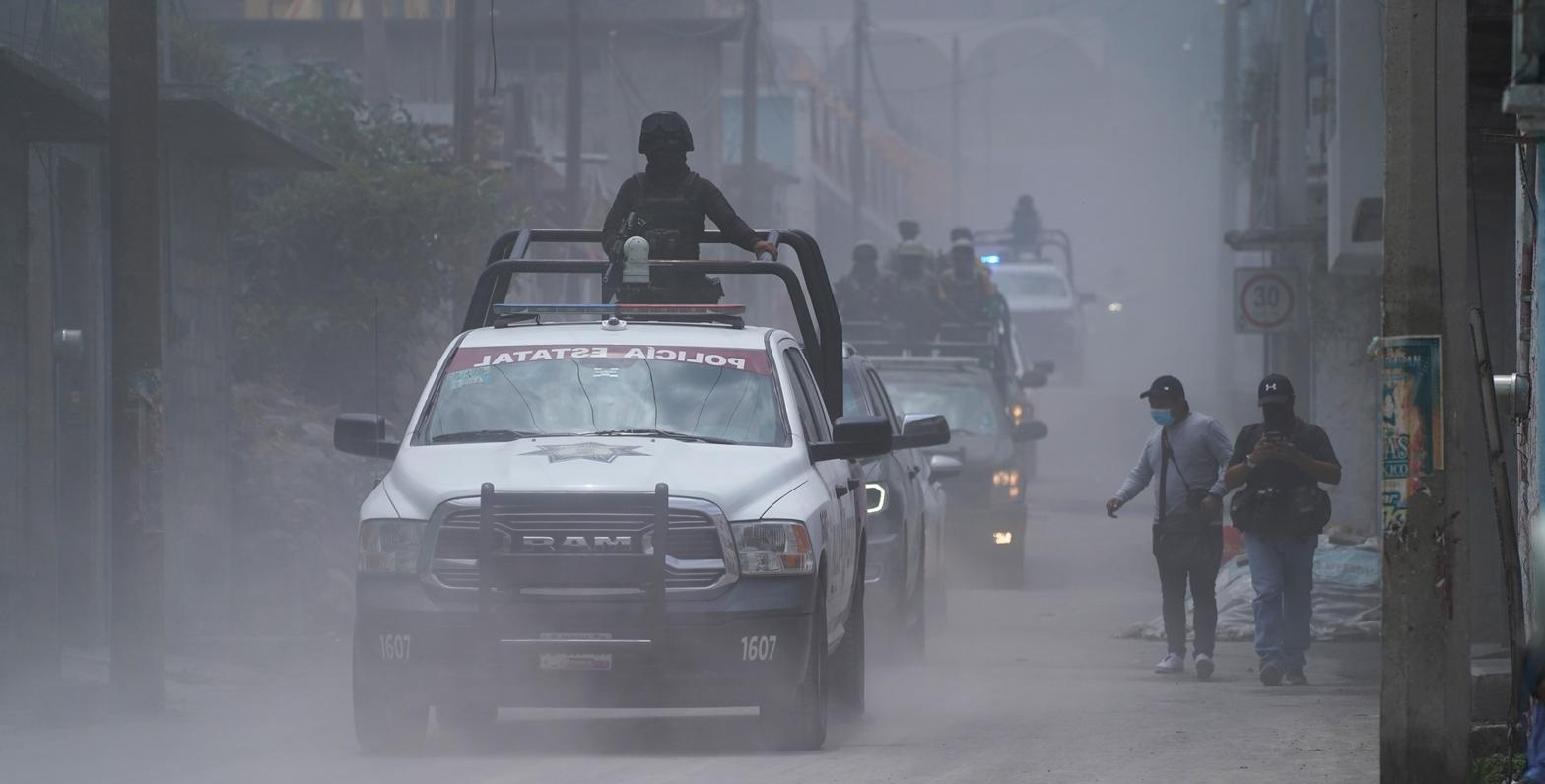 Suspected soldiers are linked to the executions of five people on May 18 in Nuevo Laredo, Tamaulipas, a city hit by violence 16 soldiers implicated in the execution of 5 civilians in Nuevo Laredo are arrested in Mexico
Sixteen soldiers were detained for allegedly being involved in the execution of five civilians in northeastern Mexico, registered on May 18, the Defense Secretariat reported this Saturday in a statement.
A military court issued the arrest warrants "for allegedly constituting crimes contrary to military discipline", for which they were detained preventively, the institution detailed.
The executions were recorded on May 18 in the city of Nuevo Laredo, Tamaulipas state, bordering the United States, according to the Spanish newspaper El País and the US network Univisión, which revealed the recording of a security camera that recorded the case.
The president of Mexico, Andrés Manuel López Obrador, during whose government the military has accumulated power by expanding its functions to different spheres, assured last Wednesday that these murders "are isolated cases" and that "when they occur, they are punished".
The crime occurred in the same city where last February the military shot at a vehicle in which seven young people were traveling, apparently leaving a party, killing five of them. Four soldiers are prosecuted in that case.
Nuevo Laredo is a frequent scene of violent actions attributed to drug traffickers.
Soldiers were recorded on video
The images published last Tuesday initially show the violent crash of a van against the wall of a supermarket, apparently fleeing from persecution.
Shortly after, an armed military vehicle arrives and intentionally hits the wrecked truck.
The soldiers get out, shooting at the car, and then its lower five occupants, who seem stunned by the crash. Then more soldiers arrive at the place, numbering 11.
One of the uniformed officers kicks and knocks one of the civilians to the ground and another proceeds to hit him. They are then dragged and placed against the wall, where they are partially visible.
According to Univisión's account, the soldiers can be seen beating, handcuffing and blindfolding the detainees.
Then the soldiers repel an attack with shots, apparently, although the attackers are never visible in the video. No soldiers were injured, according to the official report.
Simultaneously, one of the soldiers who is sitting next to the detainees, apparently to keep an eye on them, starts shooting at them.
Read full article