Messi was detained by the migration from Beijing after the absence of a visa, believing that Taiwan was part of China
Time to Read: 2 minute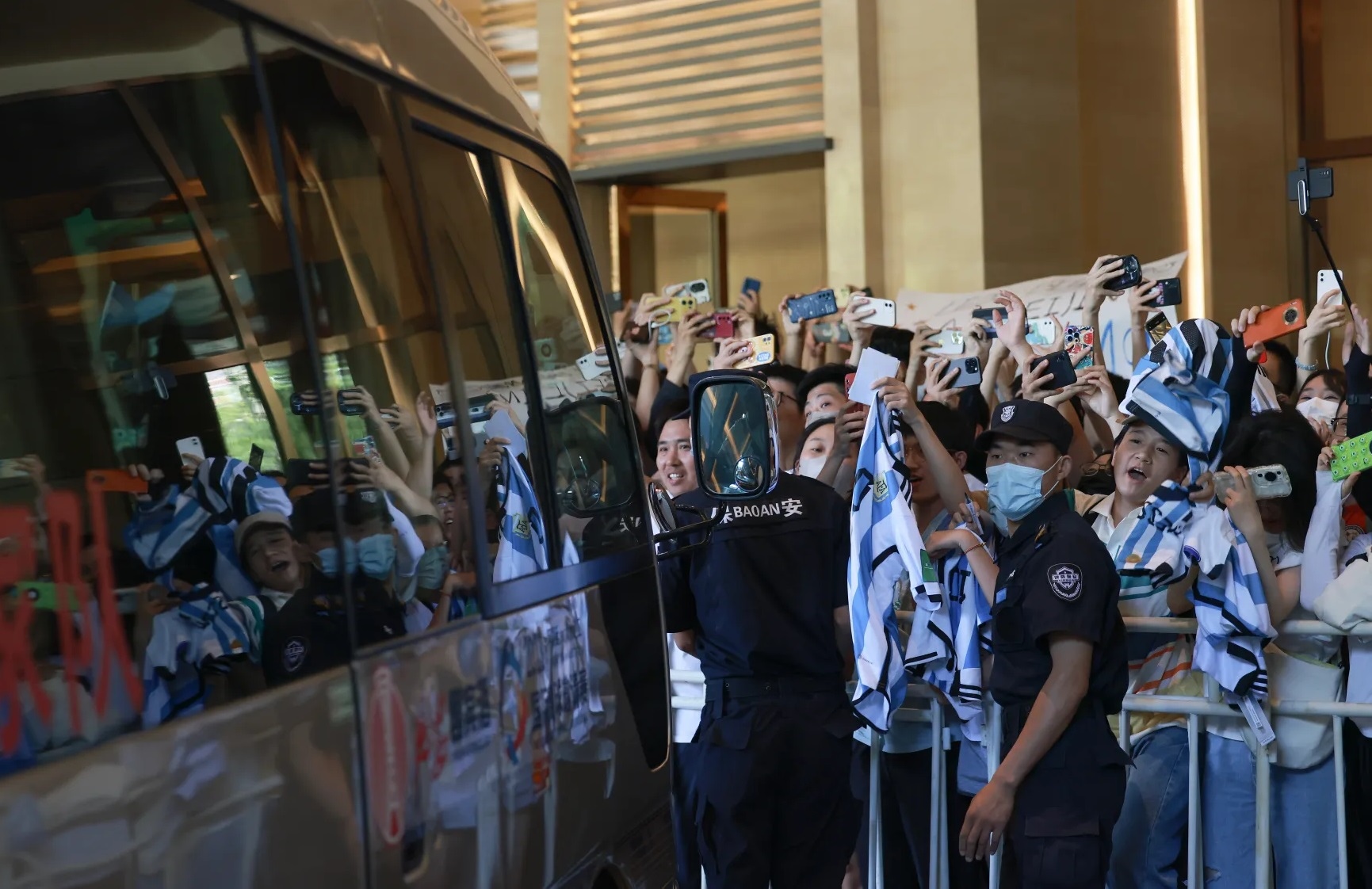 Photos and videos of Messi held at the Beijing airport in China for an unfinished process that he was finally able to resolve after more than two hours and thanks to the help of immigration agents circulated through social networks.
Although Lionel Messi is already in China and trained with the Argentina team for the friendly against Australia, the attacker had problems entering the Asian nation and was detained by migration hours before for not having processed a mandatory visa.
Several sources such as the TUDN USA chain explained all the controversy surrounding "La Pulga" after images of the South American star detained in immigration and surrounded by agents circulated on social networks.
Apparently, everything originated from the obligatory nature of a visa that must be done with a prior request, something that Messi did not anticipate. According to reports, the soccer player did not travel with the Argentine passport and only arrived with the Spanish one, believing that it would free him from the requirement.
The reason? Spanish citizens do not require a visa to enter Taiwan. That was the confusion, because the Argentine thought that the small nation was part of China. The island has been independent since 1949, although they have always been in perennial tension over territory with their neighbor.
Images of Lionel with immigration agents at the Beijing airport began to go viral at the end of the day this Sunday. Despite the communication barrier due to language, the footballer was helped and obtained a special and "urgent" with which he was able to enter the Asian nation.
This whole process took about two hours. Once surpassed, the star from Rosario arrived at the concentration hotel and made a publication on his Instagram account with a reel of three photographs.
Argentina will face Australia this Thursday, June 15 at the Estadio de los Trabajadores. A meeting that will serve to commemorate the crossing of the round of 16 of the World Cup in Qatar 2022. After this clash, the Albiceleste will travel to Indonesia for their respective duel on Monday, June 19.
Read full article