Salma Hayek would like Maluma to interpret her if they manage to make a series about her life
Time to Read: 1 minute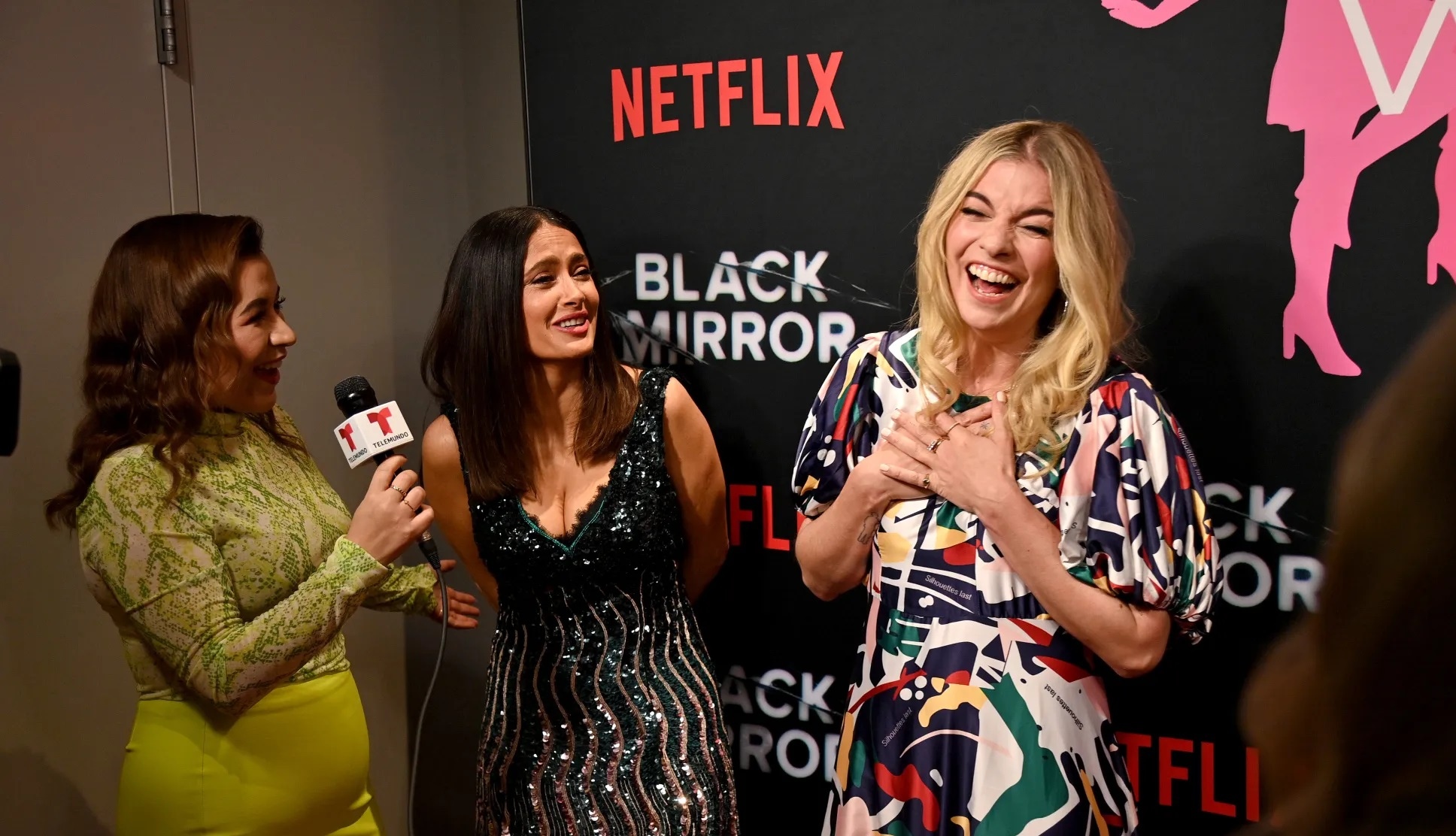 The actress participates in the new episode of Black Mirror and during the presentation of he spoke for At Home with Telemundo
Salma Hayek participates in the most recent episode of 'Black Mirror' entitled 'Joan Is Awful', along with actress Annie Murphy and both spoke to the microphones of 'En Casa Con Telemundo' and in addition to giving some details of the episode of the series, they were also asked who they would like to play them if they made a series about her life and the Mexican's response left everyone shocked.
And she confessed that she would like Molema to be the one to receive that honor and She also gave a very good reason for that choice: "because I want to look pretty." For her part, the Canadian actress revealed that she would like Madonna to give her life.
colleague, but he also said that he doubted for a moment whether or not to do that job.
"It took me a lot of work to make the decision, but it is super original and I loved working with this woman, she is extremely talented, we laughed like crazy", continued the Mexican actress, who also took time to talk about the secret to looking as good as her.
"I enjoy the ingenuity of how you manage to cover up your gray hair without having to dye your hair, because wow, how lazy," she said in reference to the photograph she showed on social networks in which some gray hair was visible while enjoying the beach in Cannes.
In addition, the Mexican continues her work to seek gender equality and stated that there is still much to do in that regard.
Read full article