The huge rock avalanche that stopped just before hitting a small town in Switzerland
Time to Read: 2 minute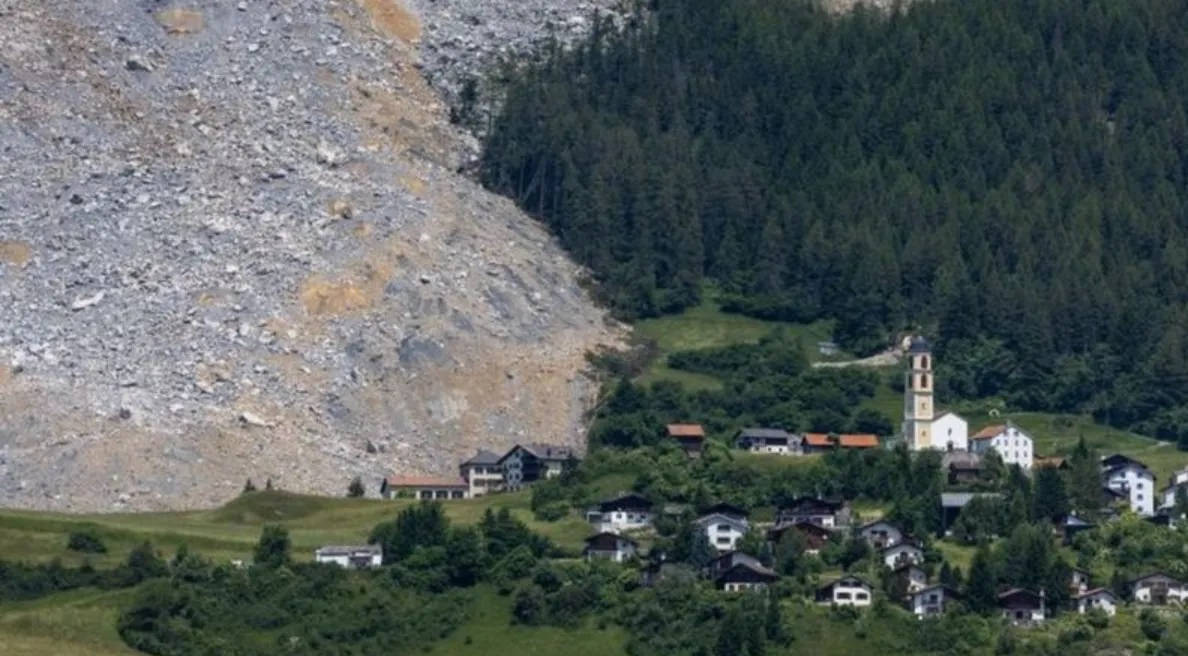 Brienz, a town of 70 inhabitants, had been evacuated a few weeks before the collapse.
Millions of cubic meters of rock fell near the small Swiss town of Brienz, blocking the approaches, until it stopped just inches from the houses.
Brienz, with 70 inhabitants and located in the center of the country, had been evacuated in mid-May, when geologists warned of the imminence of a massive rockfall.
The rock face located immediately above the town, nicknamed "the island," has been unstable for decades.
But this spring, the rockslide began to speed up.
Many locals expected to have to leave their homes temporarily, but were surprised by the sudden evacuation order. Days before, they had been told they would have to move at the end of the summer.
But on May 9 they were summoned to an emergency town meeting where the authorities told them they had 48 hours to leave.
In the weeks that followed, some locals were upset by the fact that the massive rockfall that the specialists had announced had not occurred. They even asked why they couldn't go home when the rocks seemed to descend slowly and safely.
On Thursday night, however, the mountain responded.
Luck
Authorities in the eastern canton of Grisons said local residents were very lucky to leave on time, because two-thirds of the rock, more than two million cubic meters in total, fell off that same day.
The helicopters that examined the place did not report evident damage to the houses. Still, there is little prospect that they will be able to return to their homes anytime soon. There are still a million cubic meters of loose rock left on the mountain.
Even if the rockfall does not affect houses, there is a risk to anyone in the area.
Christian Gartmann, a spokesman for the town authorities, told Swiss television that large rocks colliding with each other as they fall can create splinters that end up being fired "like cannonballs", shattering windows and causing serious injuries.
The climate change question
Some wonder if Brienz's situation is due to climate change.
The alpine regions of Switzerland are especially sensitive to global warming. As the glaciers shrink and the permafrost on the mountains begins to thaw, the rock becomes unstable.
In fact, the Brienz Mountain does not have permafrost, that is, it does not have a layer of subsoil that it is permanently frozen.
But unusually heavy rains this spring, related to global warming, have undoubtedly been a factor in triggering the evacuation order. The water-soaked mountainside began to slide more rapidly into the valley.
Geologists warn that mountainous areas can expect more rockfalls as the climate changes.
For now, the population of Brienz continues to wait to return home.
Read full article