Twins star in incredible story. Die on the same day at 70 years of age, but of different diseases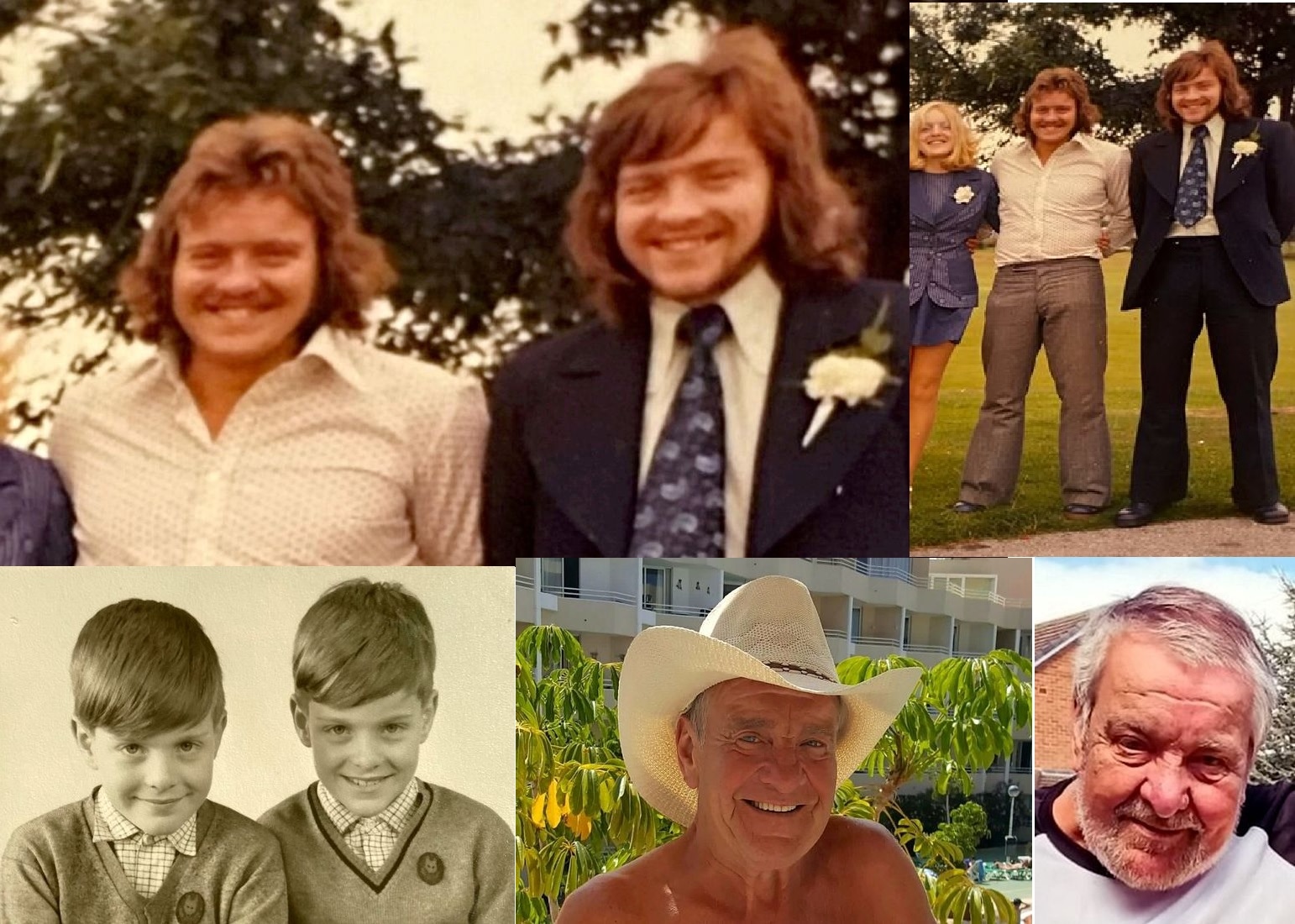 Identical twins, who were very close throughout their lives, died of different diseases at the age of 70, but only a few hours apart, framing a story of brotherhood and love until the last breath
Alan and Geoff Bates, identical twins from Sheffield, England, died on the same day after celebrating their 70th birthday . Both men almost spent their lives together, they died of different illnesses only three hours apart, so their family prepared a joint funeral service, closing a beautiful love story.
Shelley Bates, Alan's daughter, revealed that her father only had "months" to live after he was diagnosed with throat cancer and his health deteriorated.
But he said it was "surreal" to find out his uncle had died of multiple organ failure while on his way to say goodbye to his father last month, he told Zenger News in an interview .
A pair of identical twins who spent their lives together passed away from separate illnesses just three hours apart.

Brothers Alan and Geoff Bates, 70, died on the same day and weeks later had a joint funeral with matching coffins.https://t.co/c6dcZceywE

— Douglas Whitbread (@dpwhitbread) July 21, 2022
"But halfway through, we got a call that Uncle Geoff had passed away. We got to where my dad was, and then 15 to 20 minutes after that, my dad passed away, he said.
"My aunt said it was like my dad was talking to my uncle". She kept saying "I'm on my way, I'll see you soon," the story continued.
Geoff's daughter, Katie Sellers, 46, said it was "devastating" to receive the news that Alan had passed away on the same day as her father.
But he added that there was also something "comforting" about the inseparable, "kind and generous" twins having departed "from this world together".
"For them to come into this world together and leave this world together, it was quite comforting in a way. And now they are together forever, side by side", she confessed.
According to the family, the two brothers always spent Christmas and New Year's at each other's houses , and when they were away, they regularly spoke via video calls.