DeSantis will launch his new immigration policy proposals next week
Time to Read: 2 minute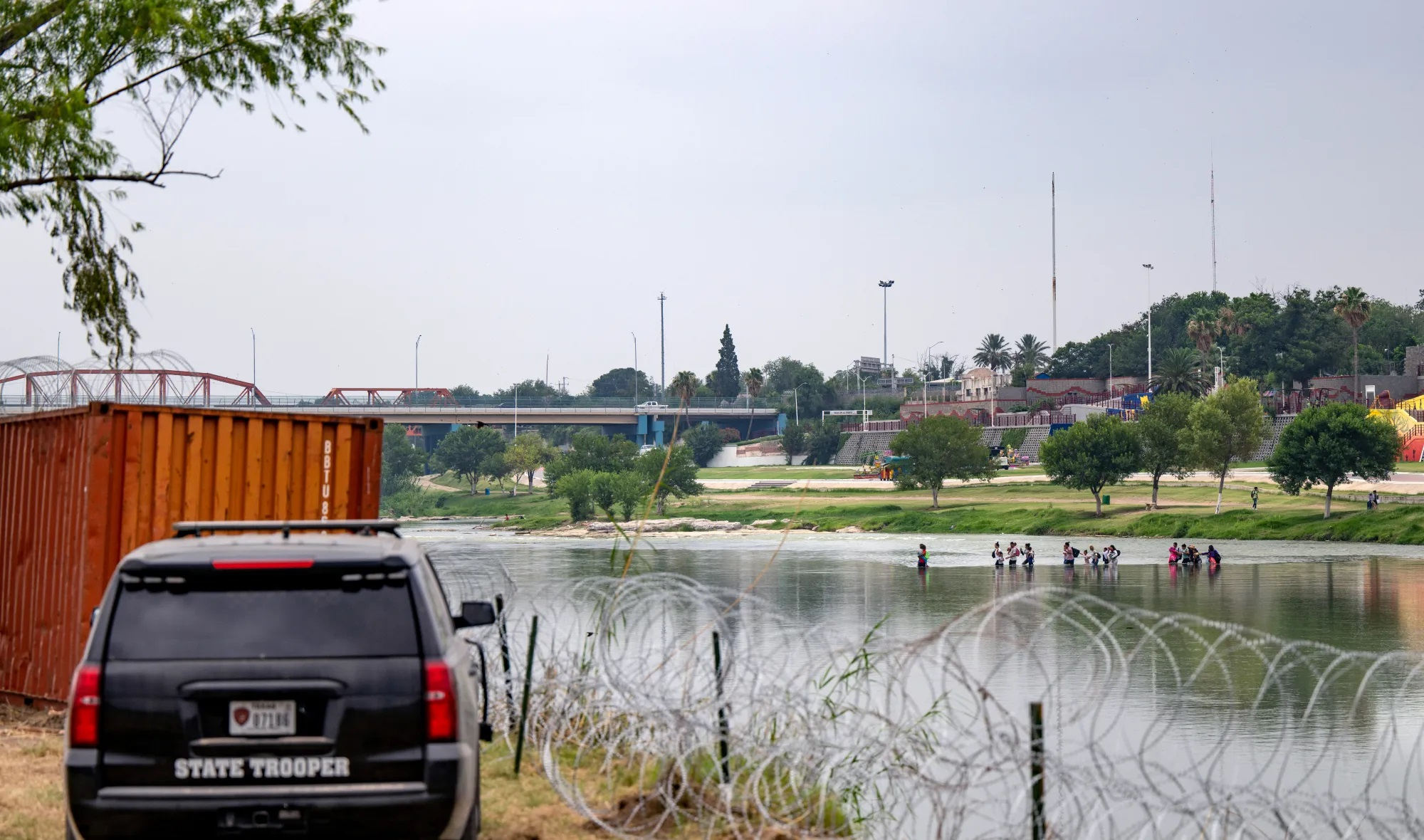 The electoral campaign of Ron DeSantis announced that the Republican candidate for president in the 2024 elections will make the announcement of his immigration policy next Monday from the border southern US.
Republican presidential candidate Ron DeSantis will unveil his new policy proposal to manage the US-Mexico border on Monday, his election campaign announced, laying out his position on immigration, one of the most important issues for Republican voters in the 2024 elections.
The announcement of his proposed program to manage the southern border during a campaign event that he will offer next Monday on the southern border of the United States, did not disclose details, but it is expected that is related to immigration management.
It is expected thatborder proposal first in a series of policy announcements from the DeSantis campaign in the coming weeks as the governor begins to move on to his vision broader than what can be expected of him if he becomes president.
Immigration is a key issue in the DeSantis campaign
According to his campaign website, the governor of Florida will hold a rally on Monday morning in the town of Eagle Pass, Texas, after taking a tour of the border line the previous Sunday afternoon and expect him to again criticize the immigration policies undertaken by the Joe Biden Administration.
"Joe Biden's open border policies have destroyed our sovereignty, and Ron DeSantis will not rest until he is restored. He will stop the invasion and secure the border once and for all, and there will be no excuses," DeSantis campaign spokesman Andrew Romeo said, according to The Hill.
Romeo added that over the next few months, the candidate will continue to give details about his proposals on matters such as the economy and border security that will serve to "right the ship".
The visit of the governor of Florida, who is second in voting intention among the candidates for the Republican nomination, behind former president Donald Trump (2017-2021), occurs after to announce this week the formation of a coalition of sheriffs to combat the "crisis on the southern border."
The DeSantis administration has claimed responsibility in addition to the recent transfers of undocumented immigrants to Sacramento, the capital of California, an action that prompted the state government to threaten him with legal action.
The governor of Florida has made immigration one of the cornerstones of his campaign for the 2024, in which Biden will seek re-election, and in each campaign act his management in the southern state stands out as a model.
Precisely, on July 1st, a law to combat irregular immigration will enter into force in Florida, which will is considered by activists to be one of the strictest in the country, and which, among other things, penalizes the transport to the state of undocumented workers and the hiring of workers "without papers.".
Read full article