The United States and its allies continue to follow the crisis created by the Wagner Group in Russia
Time to Read: 2 minute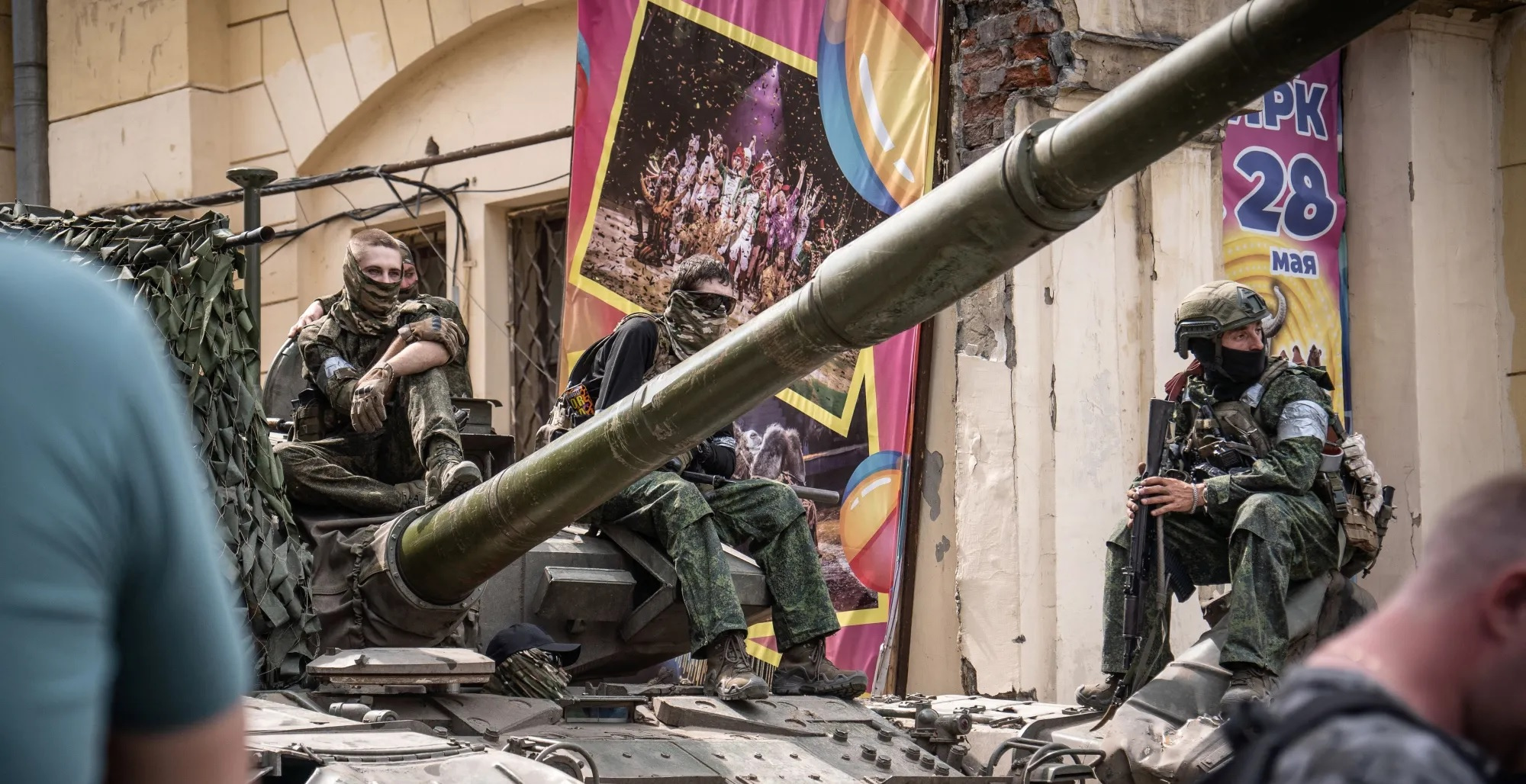 The United States government is also evaluating what the rebellion of the Wagner Group means for the war in Ukraine.
The events that have sparked a crisis in Russia over the past two days have officials in President Joe Biden's cabinet scrambling to understand what the Wagner Group's pushback into Belarus means for Ukraine's chances in its war against Russia, according to Politico.
The crisis in Russia erupted on Friday when Prigozhin accused the Russian army of attacking a Wagner camp and killing his men and vowed to retaliate with force.
Mercenaries from Yevgeny Prigozhin's Wagner Group had seized Russia's war in Ukraine command center in Rostov on Don while a column headed north, towards the Kremlin, during the early hours of Saturday.
Russian President Vladimir Putin called it "treason" ; the uprising started last night by Prigozhin and assured,
But Belarusian President Aleksandr Lukashenko apparently brokered a deal that brought the Wagner Group military back to "unspecified campaign fields" instead of seeking to overthrow Russia's military leadership.
In the hours before the dramatic turnaround, when it appeared the mercenaries were planning urban combat in Moscow, US officials held multiple meetings on Friday and Saturday to assess the impact of this rapidly developing crisis. in Russia.
They reached a preliminary consensus that the insurrection of Wagner's mercenary group would occupy the attention of the Kremlin. And that it could provide Ukraine with a much-needed opportunity to turn the tide of their counteroffensive.
Biden met with top US defense officials
President Joe Biden and Vice President Kamala Harris were briefed on the crisis in Russia on Saturday by Cabinet officials, including Secretary of State Antony Blinken, National Security Adviser Jake Sullivan, and Director of National Intelligence Avril Haines, about the Wagner Group's progress prior to Prigozhin's withdrawal.
Biden also, spoke on Saturday about the situation in Russia with President Emmanuel Macron of France, Foreign Minister Olaf Scholz of Germany, and Prime Minister Rishi Sunak of the United Kingdom, according to a White House statement.
In addition, Secretary of State Antony Blinken spoke with Ukraine's Foreign Minister Dmytro Kuleba. "Ukraine remains focused on achieving the objectives of its counteroffensive on Ukrainian territory with the strong support of our American allies," Kuleba said in a tweet on Saturday.
Defense Secretary Lloyd Austin planned to speak with Ukraine's Defense Minister Oleksii Reznikov later Saturday.
US Secretary of State Antony Blinken also spoke in a phone call on Saturday with the G7 and European Union (EU) foreign ministers to discuss "the current situation in Russia"; after the declaration of armed rebellion by Wagner's mercenaries against Moscow and reiterating US support for Ukraine.
"Secretary Blinken spoke today with the Foreign Ministers of Canada, France, Germany, Italy, Japan, and the United Kingdom and the EU High Representative for Foreign Affairs and Security Policy to discuss the situation in Russia", State Department spokesman Matthew Miller noted in a statement.
In this conversation, Blinken "reiterated that US support for Ukraine will not change" .
"The United States will remain in close coordination with allies and partners as the situation continues to develop," the statement said.
Read full article