Belinda endangers the fortune and inheritance of her current partner
Time to Read: 2 minute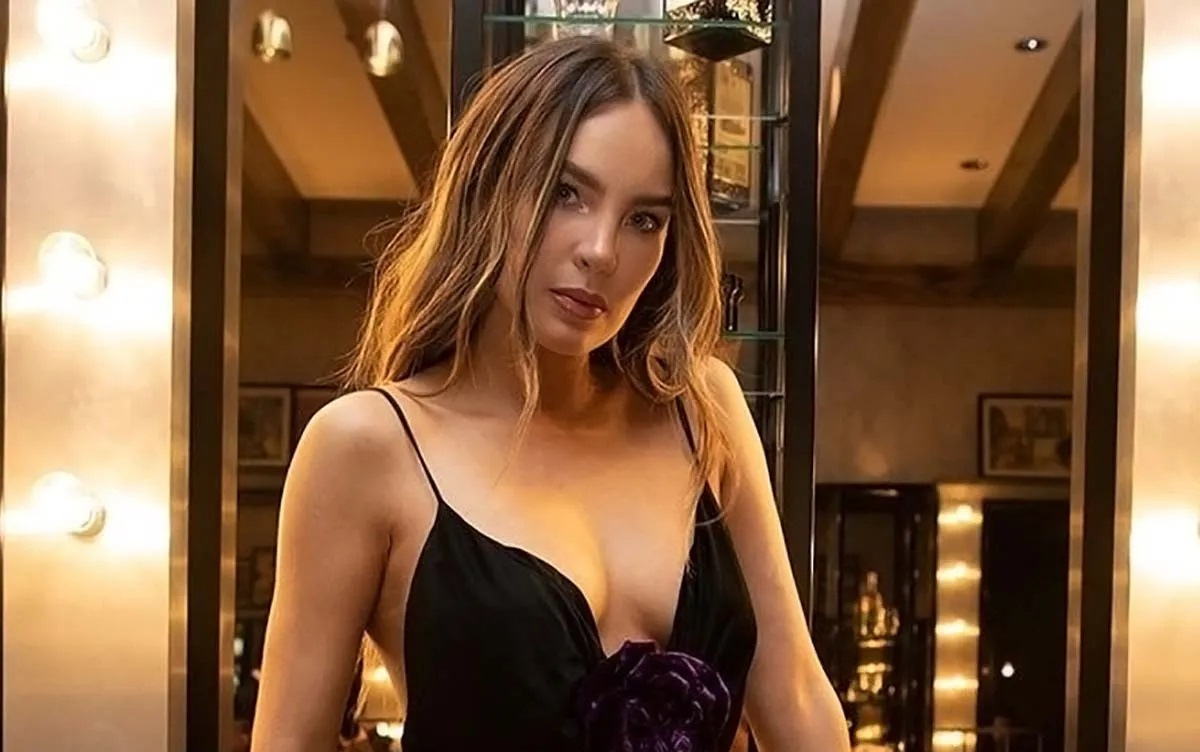 Belinda would be getting one of the heirs of one of the largest fortunes in Mexico into trouble, since they own the 'Palacio de Iron'.
For Belinda it continues to pour rain on love issues. And with her new beau it would be no exception, as one of the heirs The most important artists in Mexico would have been threatened by his family of losing his inheritance if he continued her romance with the Spanish woman.
Belinda has become one of the least loved artists among the Mexican elite, since she did not come from a family of ancestry like she gets used to it in those business leaderships, and having the background that some Mexican tabloids have published that describe her as a "gold digger", have subtracted her points with the family of her current boyfriend.
as the fourth richest man in Mexico with a capital amounting to more than 9 million dollars.
Therefore, the woman Gonzalo chooses must have certain requirements, including an impeccable image, because her environment is surrounded by educated, prepared people and above all with unimaginable fortunes.
Situation that puts Belinda in trouble, well, although The Spanish actress has also worked since she was very young. The reality is that her parents, according to various Mexican media, have not been the best administrators of their daughter's earnings.
Why is Belinda's boyfriend's fortune in jeopardy?
After it was revealed in September 2022 the romance between the young businessman Gonzalo Hevia Bailleres with Belinda and was confirmed by various Mexican media last May.
Some situations that the couple was going through began to emerge. And although neither Belinda, much less Gonzalo Hevia Bailleres, have spoken about their alleged romance, The rumor has circulated that their love must be hidden because the family of the young businessman could remove him from the inheritance if he continues her relationship with the singer.
On this occasion, the controversial YouTube program "En Shock" was where Jorge Carbajal revealed that Gonzalo Hevia Bailleres cannot shout his love from the four winds.
"They have been saying that they are dating for a long time, but what happens is that it turns out that he is the heir to the fortune, I don't know if of all but look at the percentage that Whether it is inheritance, it is already profit…"
According to Carbajal, the wealthy and powerful Mexican family is not at all in agreement with his affair with the Spanish singer. Well, they are afraid that everything that has been said about the blonde about leaving her partners penniless is true.
"But the point is that the The family has heard so many bad things about Belinda, such as that she leaves the boyfriends poor, that they don't want her to go out with him, and then they told her: 'if you continue being a fool with that lady or that woman, we're going to disinherit you, you know' So now, every time he goes out with Belinda, he tells her.
Read full article