Rayados de Monterrey will be reinforced with Sergio Canales; there is already an agreement
Time to Read: 2 minute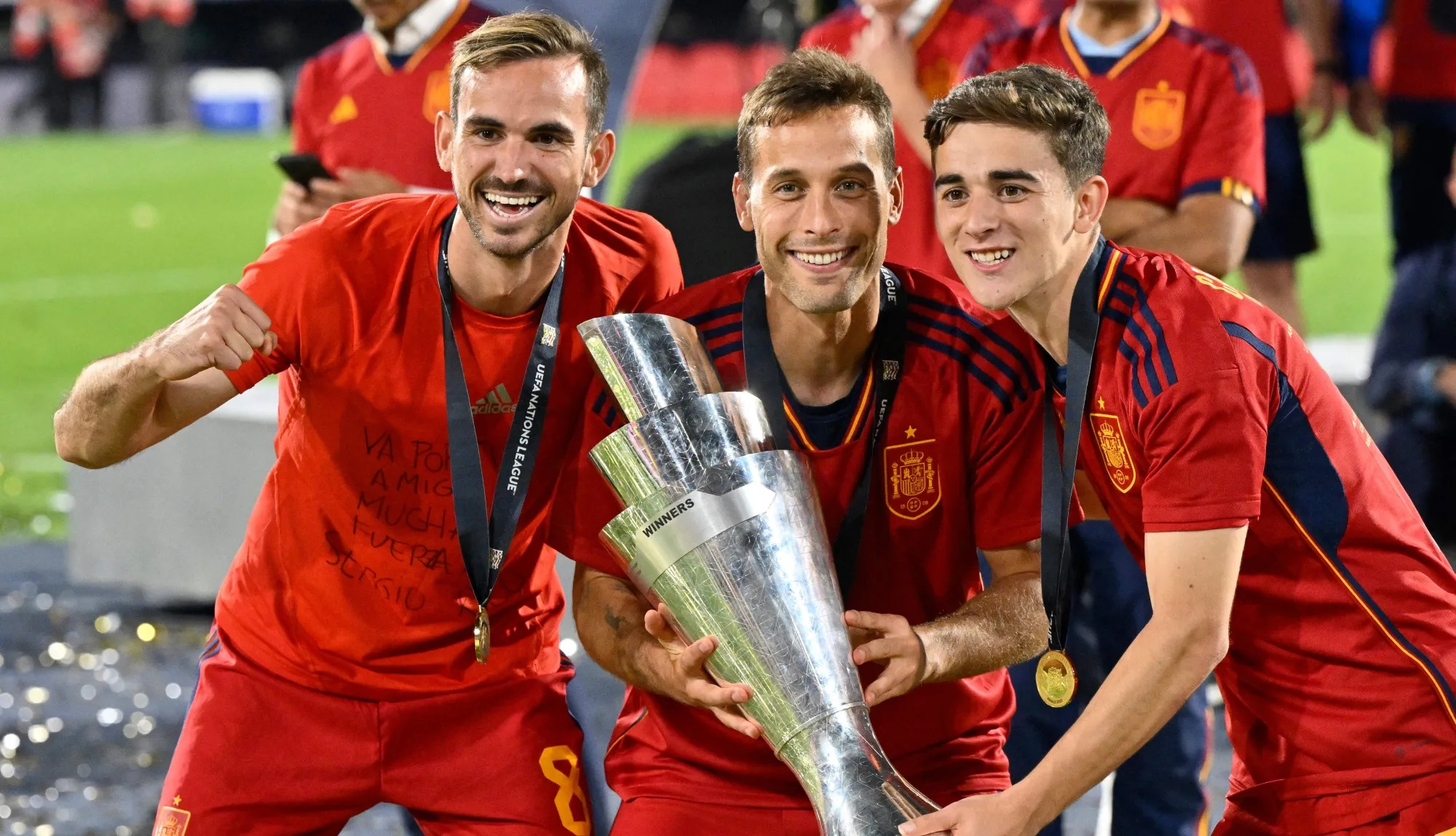 The player will cost the gang at least double what America paid for Julian Quinones, the hottest signing of the summer so far in Liga MX.
Everything indicates that the signing of Sergio Canales with Rayados de Monterrey is imminent and, if so, the team from Monterrey would be breaking the summer market by acquiring the most expensive player during the window.
According to the president of Rayados, Jose Antonio Noriega, the midfielder who works in LaLiga and his club, the Real Betis, have already reached an agreement with Monterrey, so the only thing missing is the signatures to make the transfer official and for the midfielder to dress in blue and white.
"I wouldn't say completely because until the signatures are stamped on the legal documents, the operation is precisely completed, but we are settled in words, we have signed the commitment document, so we are very happy", "Tato" Noriega told ESPN.
The leader is in Spain, where he is fine-tuning details to make the player's transfer a reality and speed up the process, since, With the 2023 Apertura Tournament started and the Leagues Cup at the door, the Monterrey club urgently needs this addition.
"As soon as you can, if you're not ready to play, which is most feasible, the first match of Leagues Cup, yes, at least to witness it", added the manager, giving an idea of ​​how long it will take to close the operation, since the club's debut in the tournament is on Wednesday, July 26 against Real Salt Lake.
Although this is 7 days away, the midfielder is expected to sign and become Rayado this week.
According to what was reported by the sports outlet, the contract that Canales will sign will be for three seasons and was closed at $11.2 million dollars, plus $5.6 million dollars in variables and another $2.2 million for individual and collective goals.
If so, the Spaniard's contract would far exceed what was announced as the summer bomb signing: Julian Quino nes, who came to America for $5.8 million dollars, according to local media such as Record and Azteca Deportes.
Who is Sergio Canales?
Sergio Canales joined Betis from Real Sociedad for the 2018-19 campaign, since then he has played for the Betis club for five seasons, with whom he has played 206 official matches in which he has scored 39 goals and provided 27 assists.
In his palmares is the Copa del Rey that he won in 2022 with Betis, together with the Mexican Andres Guardado.
At the national team level, Canales has been a member of La Roja since the 2019 and a month ago they won the Nations League after beating Croatia on penalties in the final.
Read full article