Florida registers 150,000 cases in two weeks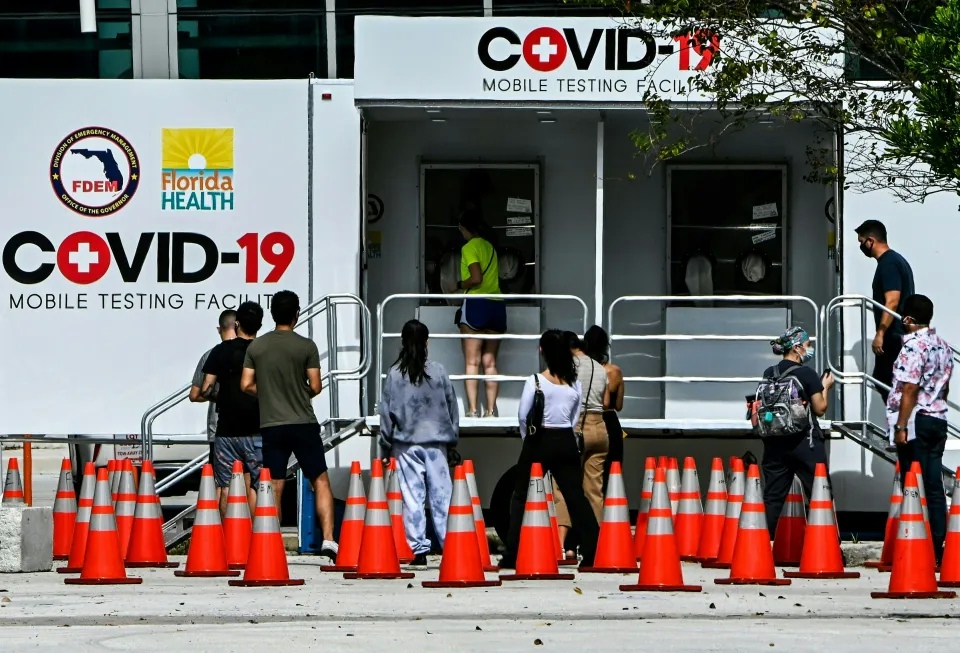 Florida is experiencing a rise in Covid infections among residents in the state
Florida health authorities recorded almost 150,000 new cases of Covid-19 in 14 days only among the population residing in this southern state of the United States, according to official data
According to the latest weekly report from the Florida Department of Health, the total number of Covid-19 cases registered in the state from March 1, 2020 to July 28 is 6.78 million.
Of the total, 73,347 cases correspond to a seven-day period ending on July 28 and 76,060 to the previous seven-day period, which means 149,407 new cases in 14 days without counting people from other parts of the US and foreigners in a state that is eminently tourist.
Data from the Department of Health, which no longer reports the incidence of Covid-19 among visitors to the state, indicates that 77,565 Florida residents have died since the start of the pandemic, of which 75 in the last week and 12,343 in so far in 2022.
Positivity in the seven-day period ending July 28 was 20.7%, the same as the previous one.
Miami-Dade County continues to be the most affected by Covid, with 13,457 new infections in the last week counted, followed by its neighbor Broward, with 6,637.
In Florida, which has a population of more than 22 million people, 72% of people six years of age and older have received at least one dose of the Covid-19 vaccine.
Of these, a total of 7.8 million people have the complete pattern, according to the Department of Health.