A legend returns: Toyota Land Cruiser will arrive on August 1
Time to Read: 2 minute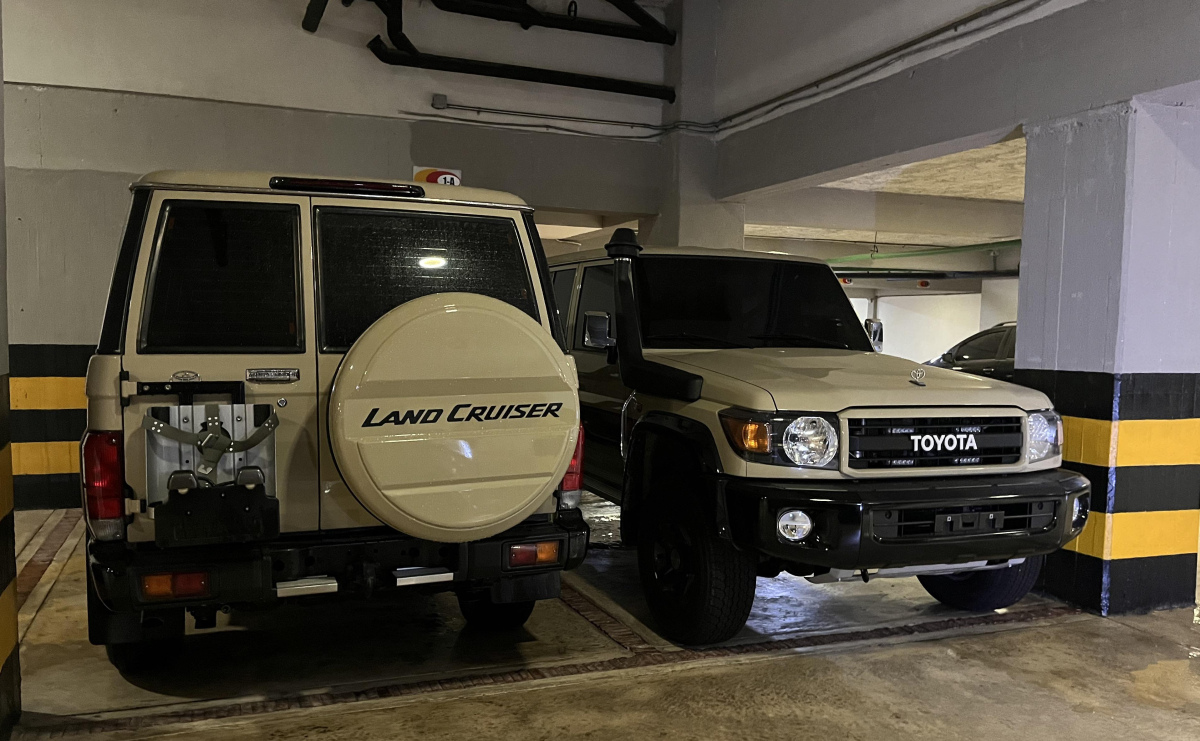 Through an official press release, Toyota has announced the return of a giant in the automotive market: the Landcruiser, scheduled to return to the industry stage on August 1, 2023
The long-awaited global launch event for the new Toyota Land Cruiser has been confirmed for August 1 at 9:20 pm ET, where automotive market enthusiasts will have their eyes on this legend.
Excitement is running high as the brand prepares to unveil the latest evolution of this legendary off-road machine.
The Toyota Land Cruiser has left an indelible mark on the automotive industry since its debut in 1951. For For over seven decades, it has been synonymous with reliability, ruggedness and unmatched off-road capability.
Each Land Cruiser model has continued to evolve, maintaining its position as one of the toughest and most versatile vehicles ever created. Although details of the new model are closely guarded until launch day, rumors and speculation have kept the anticipation on what the Asian giant will bring.
What to expect?
Toyota is expected to integrate the latest technology and amenities to further enhance the driving experience, without compromising the legendary off-road capability that has made the Land Cruiser a favorite of adventurers and explorers. it's from all over the world.
The design of the new Land Cruiser is sure to maintain the identity and distinctive character that have defined this iconic vehicle over the years. In fact, the only photo shared so far reveals the adaptation that the side area of ??the front grille has received, raising curiosity about how Toyota combines modern elegance with the strength and presence that have made the Land Cruiser a force to be reckoned with.
While the exact features are still a mystery, it is highly certain that the new Land Cruiser will be equipped with a range of cutting-edge driver assistance systems and safety technologies, further enhancing its reputation in terms of safety and reliability. .
As for its off-road performance, the new Toyota Land Cruiser will almost certainly feature improved four-wheel drive, beefy suspension, and off-road handling capabilities that will push the boundaries of what possible.
Whether it's facing rocky terrain, muddy roads or barren deserts, the Land Cruiser should continue to show why it's earned a reputation for being unbeatable on the toughest terrain.
The legacy of the Toyota Land Cruiser endures through time, and its global popularity shows no signs of fading. From adventurers and explorers to families looking for a combination of durability and comfort, it has earned a place in the hearts of many car lovers.
Thus, the launch event scheduled for this coming August 1 will undoubtedly be a milestone in history. While the discovery of this legend is eagerly awaited, one thing is certain: the legacy of the Toyota Land Cruiser continues with this next chapter that promises to exceed expectations.
Read full article