Toyota GR Supra: Celebrating 45 Years of Legacy with Special Edition
Time to Read: 2 minute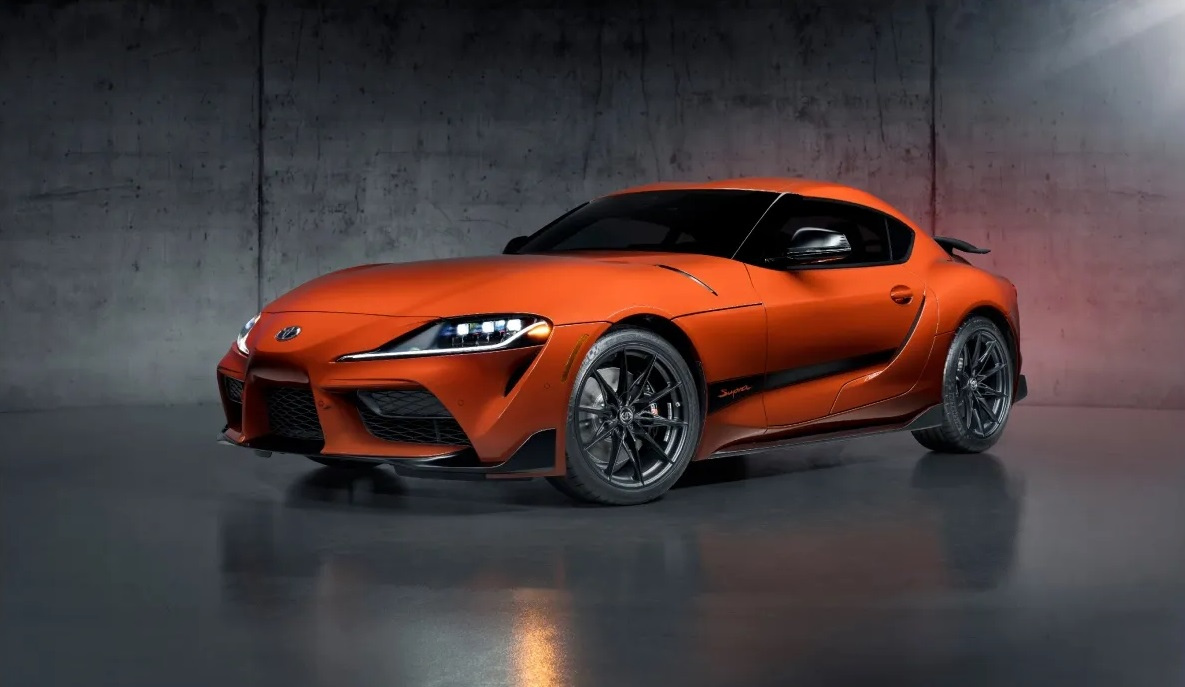 Toyota is celebrating with the special edition 45th anniversary of the Toyota GR Supra 2024. Learn about the details and features of this powerful vehicle.
The iconic Toyota GR Supra has made an indelible mark on the world of motorsports since its debut in 1979 as the first-generation Celica Supra. Now, to commemorate its 45-year legacy, the brand presents the GR Supra 45th Anniversary Edition, a special edition that pays homage to its heritage through style and performance.
The car has been designed to stand out from the crowd and capture the essence of the iconic Custom MkIV Supra . Available in two eye-catching colors, Mikan Blast or Absolute Zero, it is a special edition limited to 900 units exclusively for the US market, already making itself known as a coveted treasure.
Style
Also, it displays aggressive styling that reflects the Supra's sporting heritage. A large, manually adjustable rear spoiler rises approximately three inches above the rear decklid, improving aerodynamics and lending a bold, imposing appearance.
19-inch aluminum wheels with a matte black finish and black-painted GR brake calipers complement the sporty aesthetic. On the exterior, the 2024 Toyota GR Supra features the distinctive "Supra" in black, which highlights the vehicle's presence and pays homage to its iconic name.
Each design detail has been carefully selected to highlight the beauty and performance of the GR Supra 45th Anniversary Edition. The choice of transmission is an important option for those who love to drive. Toyota offers two options: a 6-speed manual for those who enjoy total control over the experience and an 8-speed automatic with a paddle shift for a sporty, agile drive.
Motorization
Under the hood, the Toyota GR Supra 45th Anniversary Edition is powered by a B58 turbocharged 3.0-liter inline V6 engine, delivering 382 horsepower and 368 linear pound-feet of torque. With quick acceleration and snappy response, this engine promises to perform to high expectations on the road, on every ride, and every experience for its owners.
The combination of bold design, powerful performance and limited production make the GR Supra 45th Anniversary Edition an exceptionally special car. With only 900 units available for the US market, it is a true gem.
Ultimately, it is felt as an expression of Toyota's passion and dedication to delivering high-performance vehicles that capture the hearts of racing aficionados. motorsports around the world.
Read full article