They catch a patient with monkeypox traveling by subway in Spain and they rebuke him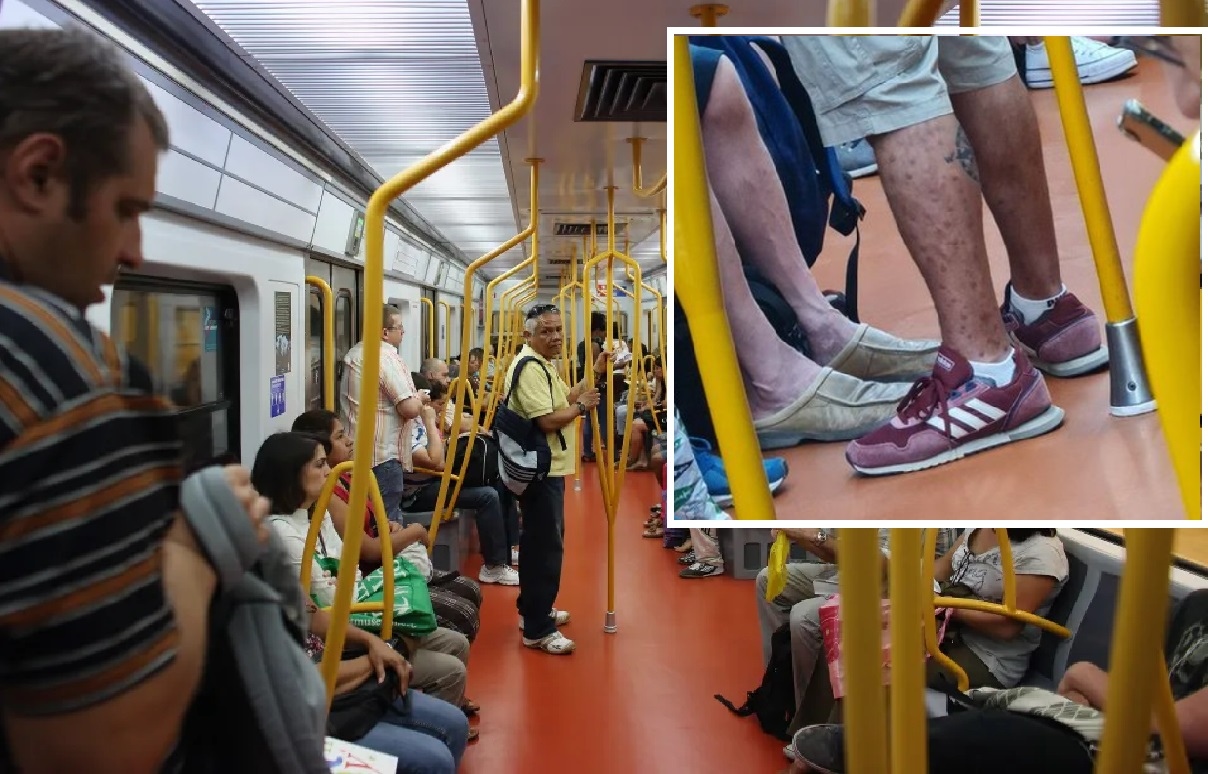 Man infected with the monkey virus is caught traveling calmly on the Spanish subway. A doctor, witness to this recklessness, denounced through his Twitter account that he found the individual with obvious lesions of this disease inside the car.
Recently, the World Health Organization declared monkeypox a health emergency, despite this, it seems that the population is still unaware of the rapid spread of this virus. This was revealed by the case of a man who was traveling on the subway in Spain despite having monkeypox and the people around him showed no reaction .
Through his social networks, the doctor Arturo Henriques, denounced that on July 15 while traveling by subway, in Legazpi, Spain; a man calmly boarded the car covered from head to foot with monkeypox marks.
"The man got on the Legazpi metro. Completely riddled with wounds from head to toe, including the hands. I see the situation and I also see the people around me as if nothing was going to happen," he commented on social networks.
The doctor cautiously approached the man to ask him why he was not isolated, who replied that his doctor did not tell him to remain isolated and told the doctor that, if he does not want to get infected, he will wear a mask.
"I cautiously approached the man and told him: 'what are you doing on the subway if you have monkeypox?' His response was: 'Yes, I have that, but my doctor didn't tell me that she had to stay home. Just for her to wear a mask," Henriques explained.
After his response, Henriques tried to make the man understand the magnitude of the contagion and the importance of isolating himself, but the individual ignored him.
When this doctor identified himself as such and pointed out "that the lesions he had all over his body are the most contagious and that he possibly did not understand all the indications of his family doctor", the traveler only replied that "he should not touch his balls", Henriques immediately addressed the woman who was next to him to warn her of the risk of contagion, without her paying much attention to him.
The latest data on Spain ensure that in 82.1% of cases the contagion has occurred through close contact in the context of a sexual relationship and in 10.5% through close non-sexual contact.