Terence Crawford:'I'm about to turn 36, I don't see myself boxing much longer'
Time to Read: 1 minute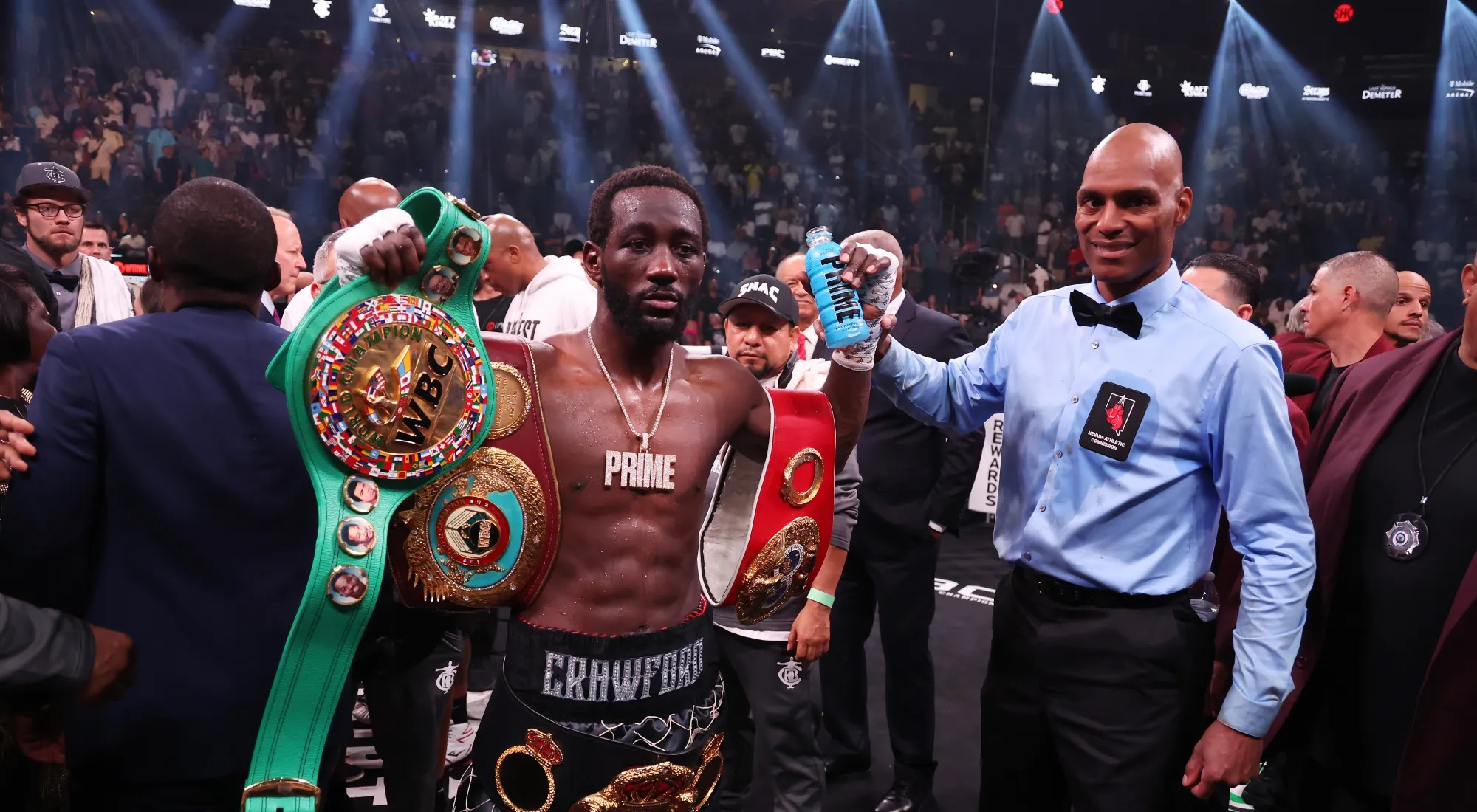 Terence Crawford poses several new challenges in boxing, however he surprised the fans after the possibility of an upcoming retirement appeared in an interview.
After knocking out Errol Spence, Terence Crawford became the first boxer to win outright title in two different weight divisions , which automatically takes you to to be considered the best pound-for-pound of today. However, the 35-year-old American raised the possibility of retirement in an interview.
Furthermore, Crawford does not rule out the idea of ??competing in a third division and thus continue increasing his legacy within world boxing. He could to achieve this goal,
"I'm about to turn 36 years old, so I don't see myself boxing much longer. I have been practicing this sport for many years now; I always said that I would retire from boxing and that I will not let boxing retire me first", said Terence Crawford in an interview for Hot 97.
These statements undoubtedly took the millions of fans of Terence Crawford by surprise, who after seeing him consecrated after his fight with Spence, the last thing that comes to mind is a retirement from his idol in the ring.
The Omaha, Nebraska native has an impressive 40 win-no-loss record and of those wins, 31 have come by way of chloroform. In the same way, the undefeated champion assured that there are boxers in different divisions, but that he does not see anything bigger than Crawford and Spence, he referred to Canelo, but clarified that he was fighting at 168 pounds.
Although He did not give a date for his possible retirement, it is clear that Crawford has no plans to continue his boxing career for many more years, we will have to wait and see what fate has in store for him and if he dares to seek the record of being undisputed in three different divisions first.
Read full article