Brazilian Hulk invents one of the goals of the year with a shot from midfield
Time to Read: 2 minute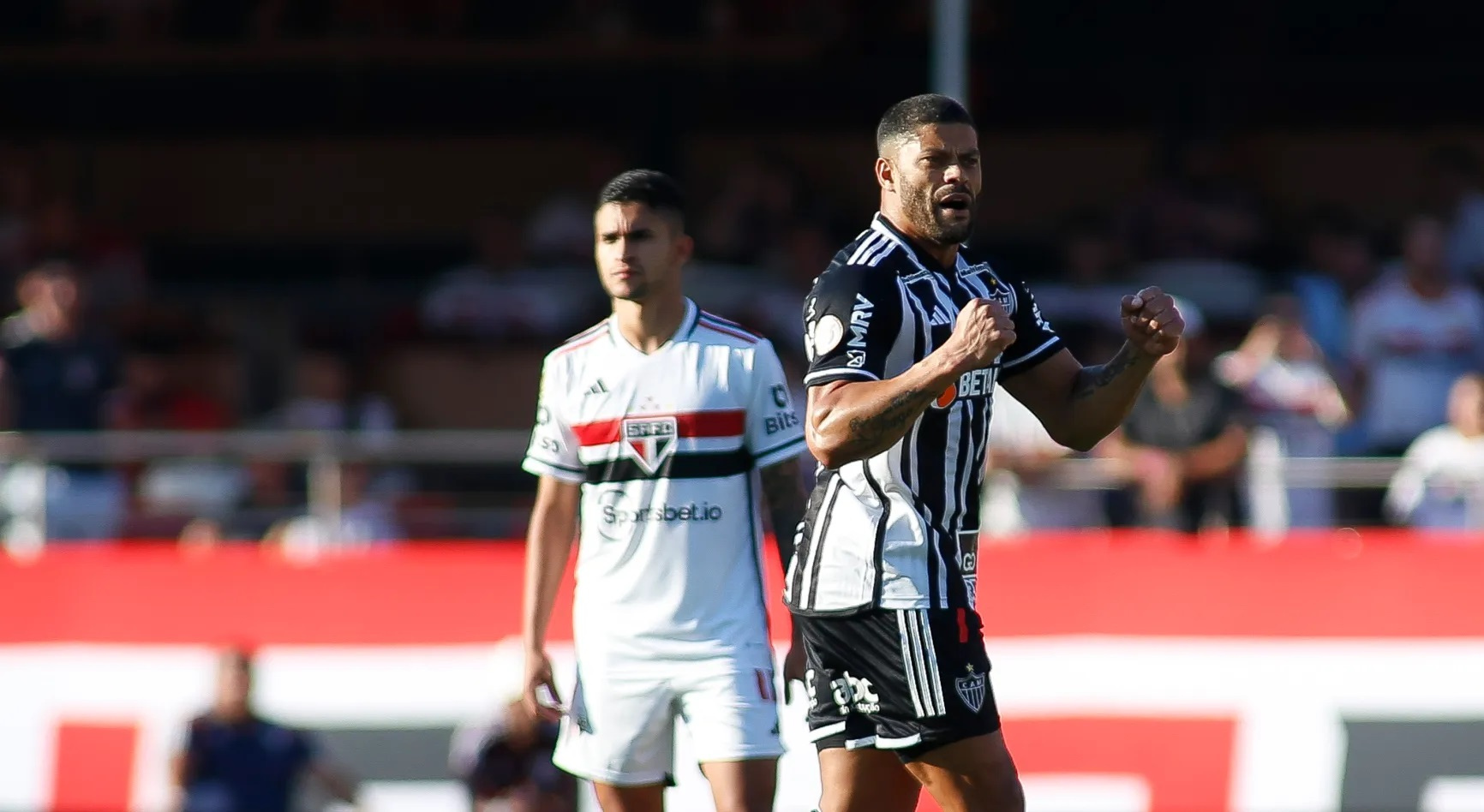 With a free kick from midfield the Brazilian Hulk scored a goal worthy of a FIFA Puskas Award now it has gone viral on social networks.
The Brazilian forward Hulk, known for his large size, powerful punch and his time at Zenit St. Petersburg in Russia, has gone viral in recent hours thanks to a decent mid-range goal of a Puskas Award.
This Sunday the veteran attacker turned all eyes of the world to Brazilian soccer, specifically on matchday 18 of the Brasileirao in which they faced Atletico Mineiro against Sao Paulo at the Morumbi Stadium.
It was only around minute four into the game when the former 'Canarinha' scored the first goal of two that would give his team victory (2-0) against Sao Paulo. With a direct free kick from more than 50 meters, just beyond the circle central midfield, the Hulk would strike down the rival nets.
His powerful punch directed the ball towards the left corner defended by the goalkeeper Rafael Pires, who could do little before the battering strike. The video clip with the annotation is already spreading like wildfire on social networks and has generated an avalanche of reactions among Internet users.
Among the opinions of various Twitter users, the vast majority blamed the goalkeeper for his positioning. "Nice shot, but the goalkeeper almost missed the corner kick. At that distance, if he had been well placed, he would reach it to deflect" "The goalkeeper eats it" "The incredible thing is that it is not the first time he has done it. This guy is crazy"; "Incredible Hulk"; "Shut down and let's go".
From there, Hulk? This free kick can't be real.pic.twitter.com/IfVXPOBHvt

— VarskySports (@VarskySports) August 6, 2023
The attacker could have scored a double at minute 82 after a play on the left in which his teammate Patrick dribbled past several and passed the ball to the middle for the Hulk to finish with an empty goal, incredibly the winger sent her over the crossbar.
Hulk is a 37-year-old Brazilian forward who is 6'2" and 187 lbs. His fame in football has been given by his prodigious punch. The Brazilian even holds the record for the fastest and most powerful goal in UEFA Champions League history.
He did it in the 2011-2012 season in a match against Shakhtar Donetsk, when he defended the Porto shirt. That goal was also from medium distance and from a free kick. The ball reached a speed of 214 kilometers per hour.
In 2015, while still playing in Russia for Zenit, he went viral in training after a goalkeeper tried to parry a Hulk shot from the edge of the box, but the force of the ball caused the keeper to jump back a few meters, collided with the bottom of the goal and broke the net.
Read full article