Supreme Court disapproval reaches highest level in decades: survey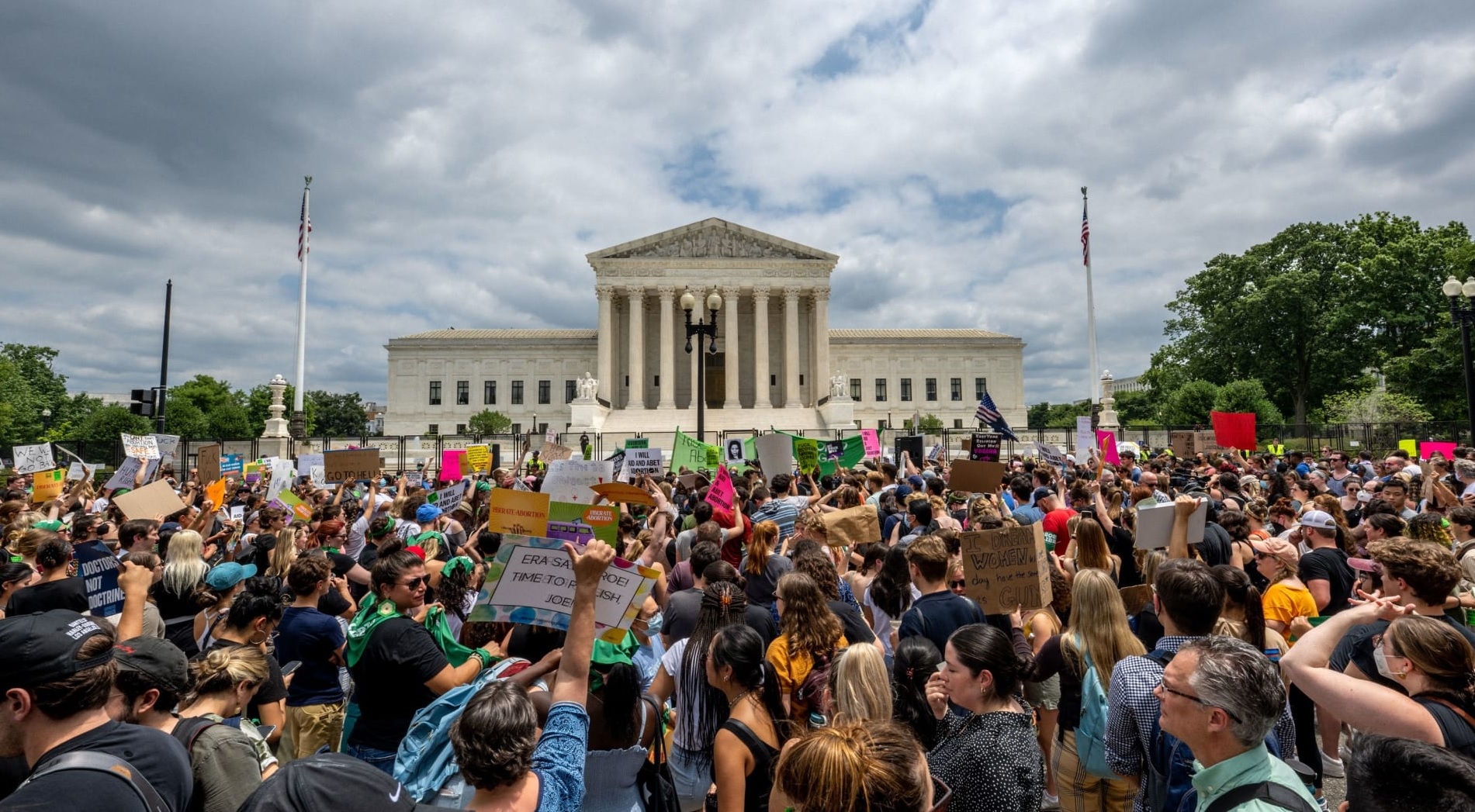 Although the overall level of disapproval of the Supreme Court hasn't changed all that much from last year, the big difference is that Democrats' approval of that court is at an all-time low: 13%.
American support for the country's Supreme Court has dropped to an all-time low after the top court delivered some of the biggest rulings in recent memory at the end of its term.
According to a Gallup poll released Tuesday, overall approval for the Supreme Court is 43% and basically not much has changed from a year ago, while disapproval is 55%.
The Supreme Court's approval rating has been statistically unchanged since last year, when the court hit an all-time low in public approval of the work it is doing.
A year ago, the disapproval of the Supreme Court among Americans was 53% and 40% approval. According to Gallup figures, the 55% disapproval reached this year is the highest the court has reached for more than 20 years.
Although the difference between the figures is not substantial, the differences of opinion between Democrats and Republicans on the judicial body are greater .
According to the poll, only 13% of Democrats surveyed said they approve of the job the high court is doing. That figure is 74% among Republicans and 40% among independents.
Republican approval for the conservative-majority court is up nearly 30 points from a year ago, while Democratic approval plummeted 23 points.
And while partisanship is the main driver of Supreme Court approval, there are substantial differences in court approval ratings among other demographics.
One of the most evident differences is between women and men, with a difference of 12 percentage points in disapproval between the two genders, 61% for women compared to 49% for men.
The survey was conducted at the end of the Supreme Court's term in June.
Towards the end of the term, the court issued several rulings that were highly controversial among the American public, notably its decision to overturn legalized abortion throughout the country, which was established by the court's landmark 1973 ruling in Roe v. Wade.
While the Supreme Court is the only unelected branch of the federal government, its recent court decisions have placed it squarely at the center of some of America's most contentious political debates about women's rights, the government's role in regulation of air pollution and other opinions.