Carlos Vela warns that if there are no real changes in the Mexican team
Time to Read: 3 minute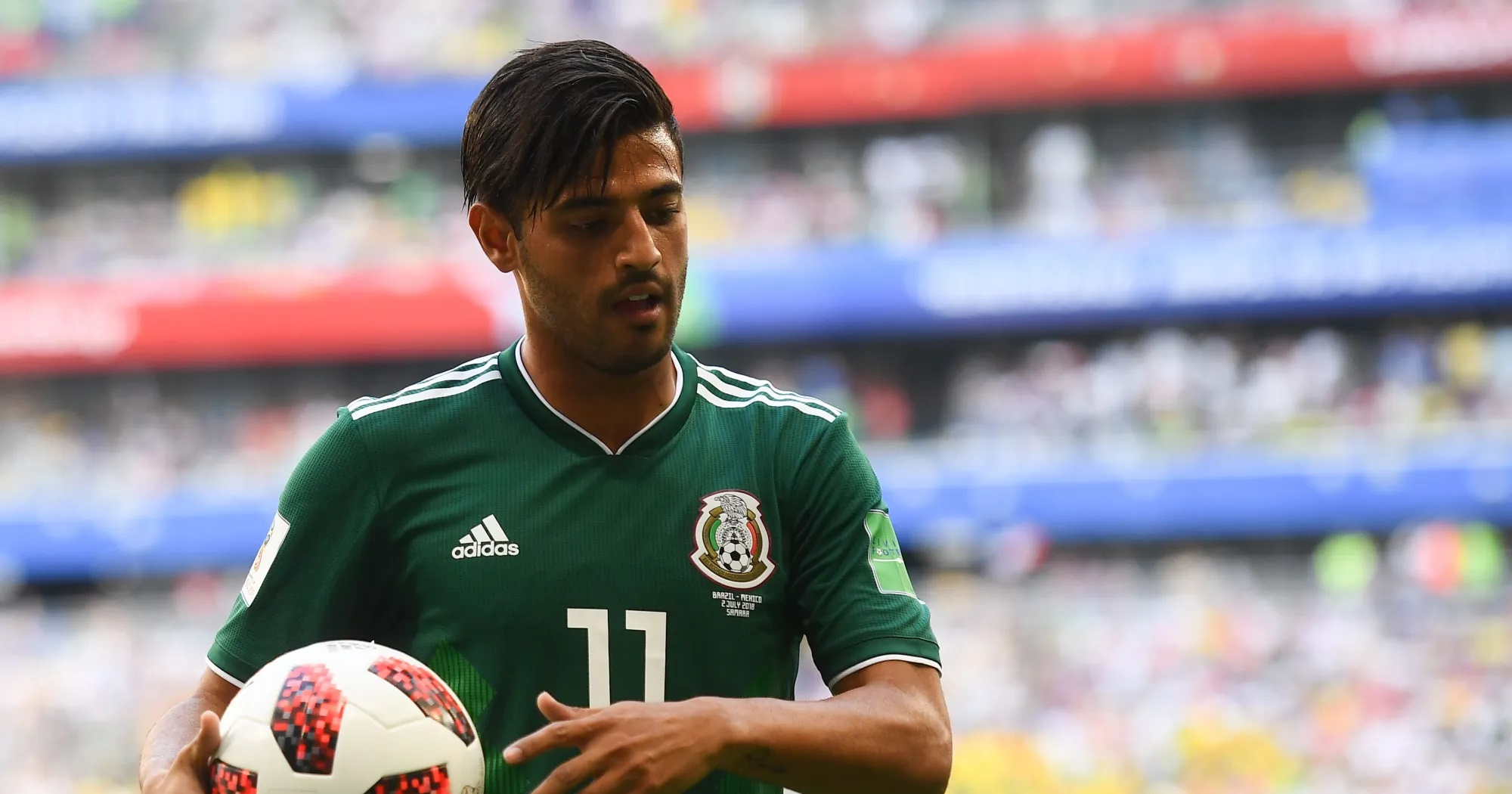 Carlos Vela warns that if there are no real changes in the Mexican team, everything will remain the same "Neither Jimmy Lozano nor Mourinho can change the dynamics of a team".
The star Mexican soccer player Carlos Vela thinks that the poor recent results of the Mexican team are due to the fact that they have not sought to make changes or find real solutions for the benefit of the Tricolor.
In an exclusive chat with La Opinion with Vela, who played his final game with the Mexican team in 2018, the LAFC captain answered some questions about the current situation of the Aztec team, which comes after a bad World Cup between several recent failures. El Tri avoided another debacle by winning the CONCACAF Gold Cup on July 16.
"It's a complicated issue, because in order to give an opinion you have to know everything that's going on and we don't have that information. I can only tell you from what I see on TV… but that's not all', Vela began by saying about the Tricolor crisis, which included the dismissal of a new technical director (Diego Cocca).
Although interim coach Jaime Lozano did a good job work in the Gold Cup, the Mexican Football Federation has not yet announced the final coach to take charge of the process towards the 2026 World Cup.
"You have to see what is happening from the depths for those bad results to arrive. In the end, neither Jimmy Lozano nor Mourinho can change the dynamics of a team and already say: 'everything is perfect,' because it is not like that," commented Carlos Vela.
He talented Vela, who became known worldwide in the 2005 Children's World Cup as the top scorer in the tournament won by his country and who scored 19 goals in 72 games with the senior team, said that sadly he has never had to see real changes for the benefit of the equipment.
"Things come from a long time ago and if there is really no change or the real solution is not sought, we will continue the same. There may be a time when things are better, when things are won and it seems that everything is beautiful, but we will fall back on the next thing," warned Vela, 34.
"If there really are no changes that contribute, that are for the future, these things will continue to happen, because I have lived through very good, good, regular, bad, very bad moments, and it never changed; in none of these different scenarios was there any change or action in any way. We continued the same until 'the Gold Cup was won, everything is fine'. And it's not like that, explained Vela, who is recovering from a muscle injury suffered in the Leagues Cup after scoring two great goals against FC Juarez.
Continuing his analysis of the Mexican soccer team, Carlos Vela spoke of the need to chart a path.
"In the end, you have to see where you want to get to, how you want to get there and chart a path so that everyone can go in the same direction and we can see our country succeed, which is what all Mexicans want," said Vela, who believes that with a view to the 2026 World Cup in which Mexico will be one of the local teams there is time to do things well, but with reservations.
"I am a very positive person and I believe that there is enough time left to improve and to play a good role. For me, well, the bar is in Qatar: you have to first seek to improve what is in Qatar and then try to go as high as possible," said the MLS star.
who is going to be the coach of the World Cup and let them work… There is no magic".
Carlos Vela advances thoughts about his retirement Gerardo Martino says that Jaime Lozano meets all the conditions to be the DT of Mexico How the announced Council of Experts of the Mexican Football Federation would be formed.
Read full article