Death threat received by a Mexican soccer player and goalkeeper Renata Masciarelli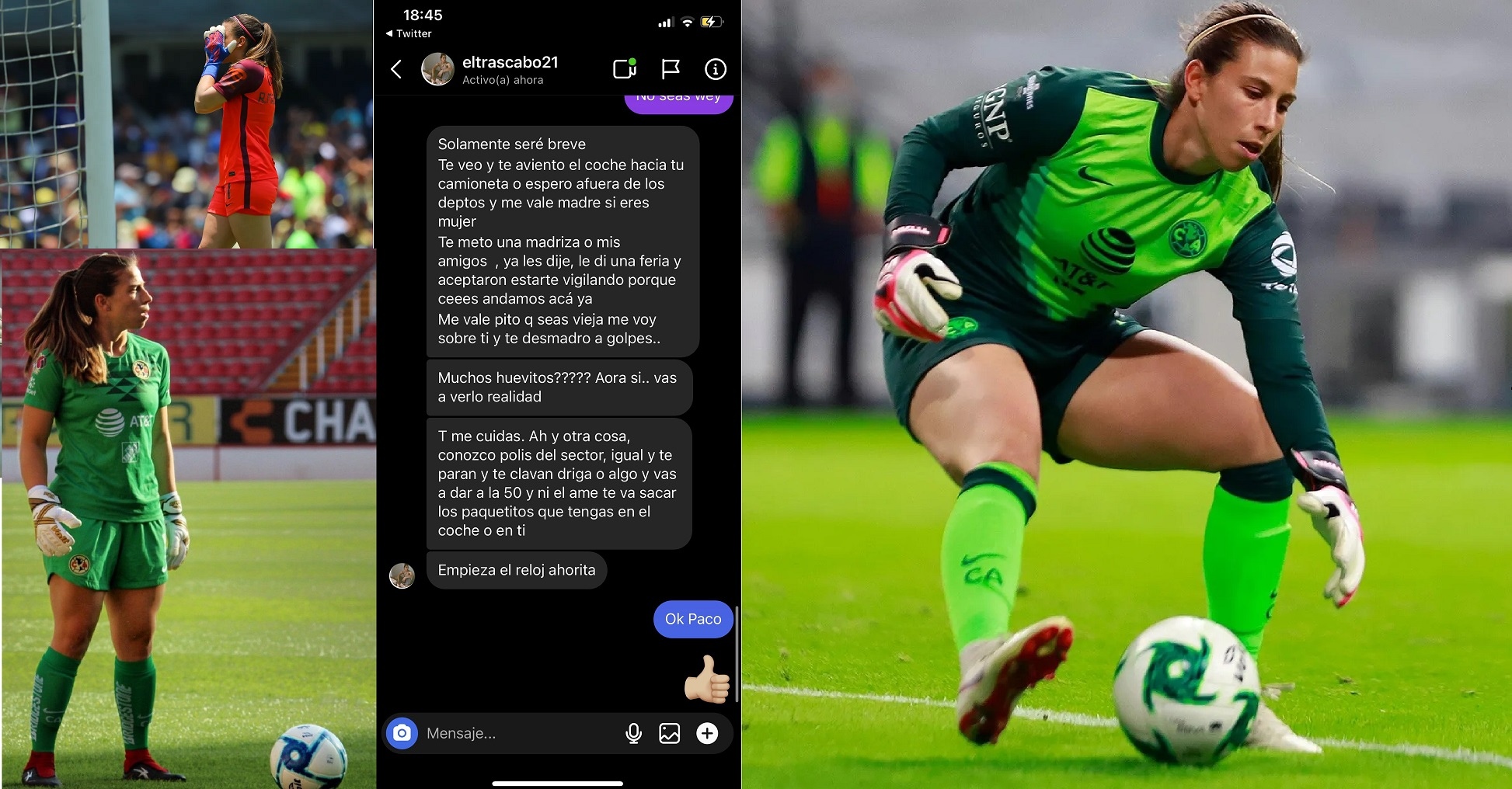 Mexico once again shows the darker side of some of its fans. The goalkeeper of the Águilas del América, Renata Masciarelli, made public some death threats in her presence. The user alleged that she knows police officers who could arrest her and "plant" drugs on her
In a week in which women's soccer made headlines in Europe due to record attendance , in Mexico it once again shows its darkest side . On this occasion, the Águilas del América goalkeeper , Renata Masciarelli , publicly denounced death threats by a user on social networks. The female Liga MX player assured that this attitude of the aggressor was generated by laughing at her own criticism.
"I see you and I throw your car into your truck or I wait outside the apartments and I don't care if you're a woman . I'll give you a madriza or my friends (they will), I already told them, I gave them a fair and they agreed to be watching you because you think we're here now. I don't care if you're old, I'll go over you and beat you to pieces. Many eggs? Now you are going to see reality", said part of the message.
Imagínate que te amenacen de muerte porque te rías de que te insulten… ¯\_(ツ)_/¯ pic.twitter.com/LAPxMEuyq3

— Renata Masciarelli (@MasciarelliR) August 2, 2022
On the other hand, the user assured that he is related to some Mexican police officials and that he could initiate a plan so that the player is arrested and thus "plant" drugs in her car .
"Oh, and another thing!: I know cops from the sector, and they stop you and stick drugs or something in you and you're going to hit the 50 and not even America is going to take away the little packages you have in the car or on you" , the user continued.
As a result of this publication by Renata Masciarelli, the reactions were immediate from her own clubmates, one of them was Janelly Farias.