BMW i5 M60 xDrive 2024: electrifying evolution of the 5 Series
Time to Read: 2 minute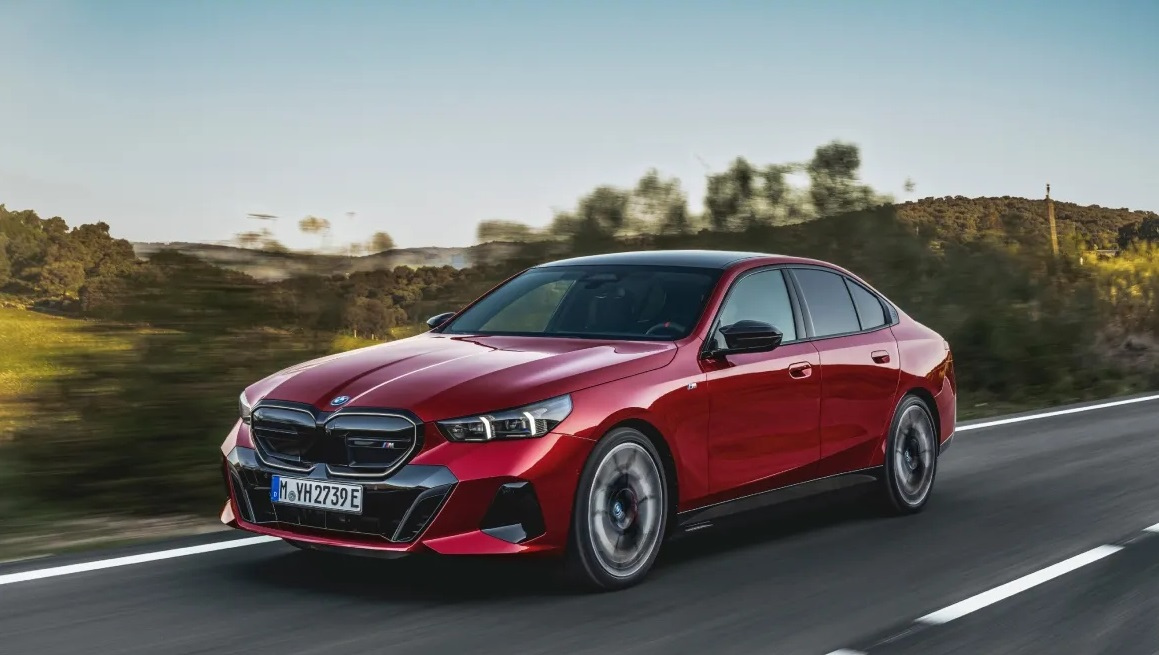 Learn about the details and specific features of the new 100% electric BMW i5 M60, which will be presented by the brand during the Legends of the Autobahn.
BMW will present its latest creation: the 2024 BMW i5 M60 xDrive, the brand's first electric vehicle based on the eighth generation of the iconic 5 Series, during the Legends of the Autobahn. This engineering marvel combines signature elegance and luxury with cutting-edge technology and performance inspired by the M-series.
Sleek, sporty design
From the moment you lay eyes on the 2024 BMW i5 M60 xDrive, you can appreciate its elegant and sporty design. The eighth generation 5 Series has been masterfully adapted to accommodate electric propulsion, without compromising the aesthetic that has defined the series over the years. Flowing lines and a balance of sleek and aggressive are evident in every curve and detail of this car.
Electrifying performance
Under the hood lies a technological marvel: an electric powertrain capable of generating an output of 590 horsepower, thanks to the combination of technology and BMW expertise in performance engineering.
Thus, it offers exceptional performance in a straight line and incorporates driving characteristics inspired by the M series to appear as a truly sporty model.
It is also capable of reaching 60 mph from a position of rest in just 3.7 seconds. This instant acceleration is a hallmark of electric vehicles and provides a sense of speed not to mention the benefit of smooth acceleration and no gear shifting.
Innovative technology
The BMW i5 M60 xDrive 2024 stands out for its performance, design, and technological innovation, through the professional driving assistance system that incorporates Highway Assistant and a new version of an active lane change.
In collaboration with the AirConsole gaming platform, the vehicle's occupants can enjoy casual gaming while stationary, adding a dimension of entertainment and comfort, especially in situations where waiting for long periods of time.
The 2024 BMW i5 M60 xDrive is scheduled to hit the market in the fourth quarter of 2023. The suggested base price is $81,400, plus $995 destination and drive.
This way, the car represents a new chapter in the history of the German brand in the world of electric propulsion, redefining performance, design, and technological innovation in a luxury electric vehicle.
With its power, it is prepared to conquer driving in the North American market, especially for those consumers seeking a sustainable mobility experience without sacrificing luxury, sportiness, power, and acceleration.
Read full article