Thalia suffers a painful moment. This is how she lost her wig while looking like Diva
Time to Read: 3 minute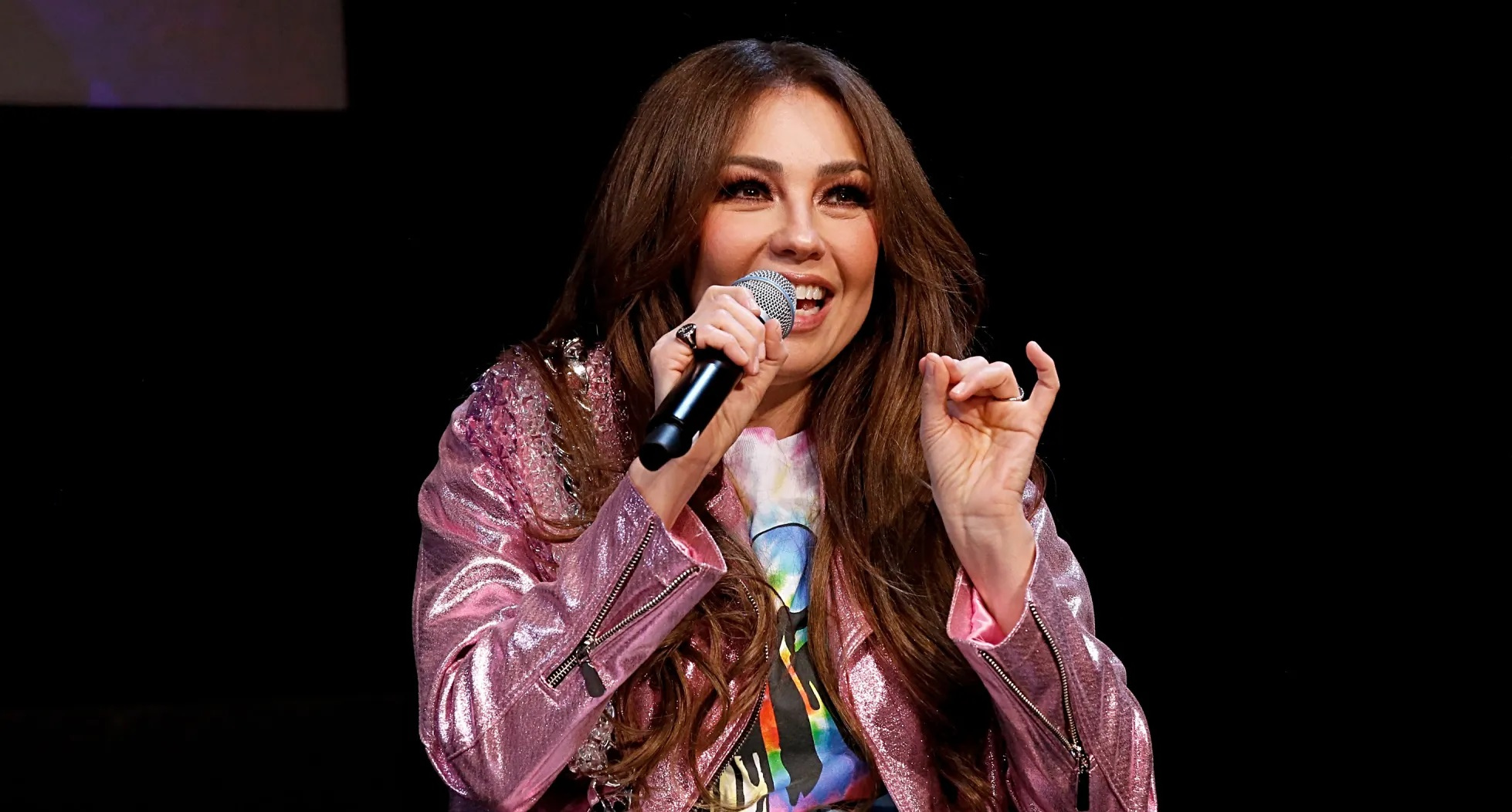 Thalia suffers an embarrassing moment while trying to look spectacular as always on TikTok, because her wig fell off.
In addition to her talent on stage, Thalia is considered a fashion icon thanks to her elegant style always exuding beauty. Although this was left behind during one of her videos on Tik Tok in the that she had a embarrassing moment during which she lost her glamor when the wig with which she was trying to give her look more drama fell off.
The leader of "Marimar" stays close to her fans through social networks, where she shares details of her projects and a little more about her style. However, what began as a glamorous clip ended in a painful moment for the singer when she showed details of her look with a satin ensemble and high ponytail as part of one of the trends of the moment.
Through her Tik Tok, Thalia shared a video where she wears a brown satin outfit with a print of plants and butterflies. Everything to match with long golden earrings, makeup in earth tones and a high ponytail to which she added more volume with a "hairpiece" that she hoped would go unnoticed by her fans, without imagining that the constant movement would turn her elegant look into tragedy.
"You wanted to show off", is the message that accompanies the clip of Thalia in which she poses and moves her hair from one side to the other while showing off her elegant outfit; However, from one moment to the next the wig that was part of her ponytail generated a surprised reaction in the singer who immediately ended her video trying to disappear.
It was the The reaction of the also actress, which evidenced the embarrassing moment, when she immediately raised the wig to prevent her followers from noticing. Although she later decided to share it & nbsp; taking the painful moment with humor & nbsp; and making jokes about what happened, revealing that it could happen to anyone on social networks.
The comments were immediate and fans applauded the singer's sense of humor, as well as highlighting her natural beauty: "She is unique and unrepeatable, that's why I love her", "You're original, you made me laugh", "She's still beautiful", "Yes, you can see the years already, but well lived and cared for", "Good joke", "I love you" and "You are a genius".
Thalia reacts to the death of the famous actor Alfonso Iturralde
After the death of the famous Mexican actor, Alfonso Iturralde at the age of 73, was announced yesterday. Thalia he reacted to this terrible news through his social networks, as he lamented the death of his partner in the soap opera "Marimar".
In that story, Thalia was the protagonist, and although she has stayed away from soap operas, the emblematic interpreter of Marimar does not forget her origins and reacted to the death of the actor through her social networks.
"Vuela alto, nuestro Renato Santibanez", reads one of her stories on Instagram. In another story, the singer of "Arrasando" shows scenes from the soap opera along with a caption that reads: "RIP Alfonso Iturralde"
In this way, Thalia said goodbye to the actor who fought against prostate cancer, which was withdrawn. And precisely because of this condition, her life had changed in recent months.
Read full article