Rolls-Royce Specter luxury made electrification that "changes everything"
Time to Read: 2 minute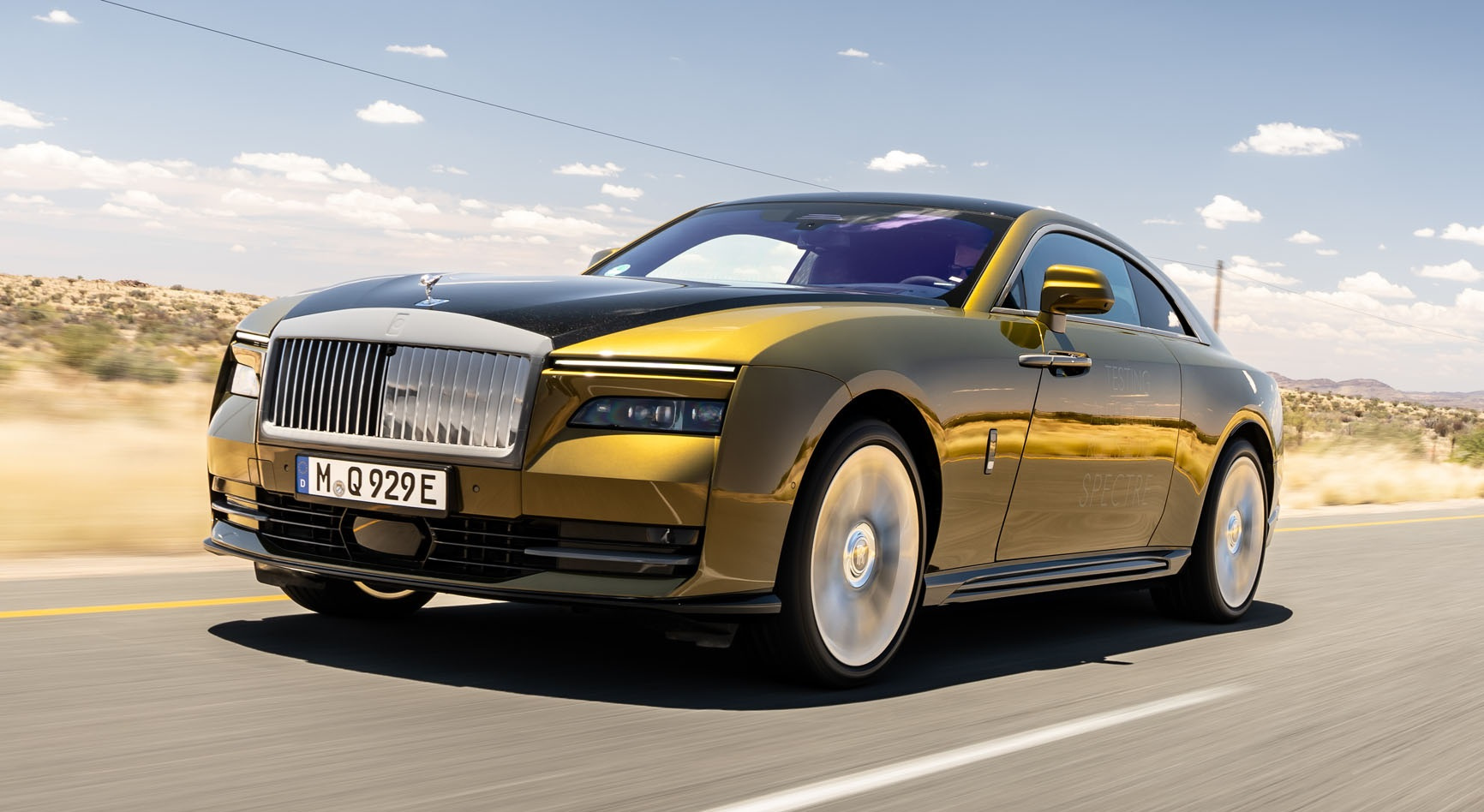 The Rolls-Royce Specter is the first electric vehicle of the luxury brand, which has been classified as a model that "changes everything"
Rolls-Royce emerges as a visionary leader of the automotive market for the future with the launch of the Rolls-Royce Spectre, an ultra-luxury electric supercoupe that represents technological innovation and redefinition of automotive luxury in an age of environmental awareness.
The Rolls-Royce Specter embodies the British brand's history of boldly and creatively embracing electrification, serving as the world's first ultra-luxury electric supercoupe. But that's just the beginning of its story, as it is the brand's first fully electric car ever manufactured.
Elegance and technology
The heart of the Rolls-Royce Specter beats with an all-electric powertrain that embraces traditional craftsmanship and cutting-edge technology, combining to deliver an unparalleled driving experience that elevates luxury to new levels.
With the Spectre, Rolls-Royce has set a brand and industry precedent by being billed as "first a Rolls-Royce first, then a car", being listed as an expression of excellence.
Power
Its exterior beauty captivates the naked eye, but also the interior. Powered by two separate synchronous motors, this electric supercoupe offers performance equivalent to a 430 kW (584 horsepower) internal combustion engine with 900 Nm of torque.
It can accelerate from 0-60 mph in 4.4 seconds, making it clear that electrification is not at a disadvantage in terms of speed and performance.
Range is a key pillar in the adoption of electric vehicles and the Rolls-Royce Specter It does not disappoint in this aspect after delivery 530 kilometers or 329 miles. In addition, connectivity is also an outstanding feature after being noted as the most connected in the brand's history.
From its two-door fastback to its unique interior illuminated panel, the Rolls-Royce Specter shows how fine materials and craftsmanship can meet modern technology. It also has a more rigid spatial structure and innovative integration of the battery, which serves as an internal insulation of 700 kilograms.
"This is the beginning of a bold new chapter for our brand, our extraordinary clients and the luxury industry. For this reason, I believe the Specter is the most perfect product Rolls-Royce has ever produced," says Torsten Muller-Otvos, Managing Director, Rolls-Royce Motor Cars.
Read full article