Ryan Garcia charged on social networks against the youtuber KSI
Time to Read: 3 minute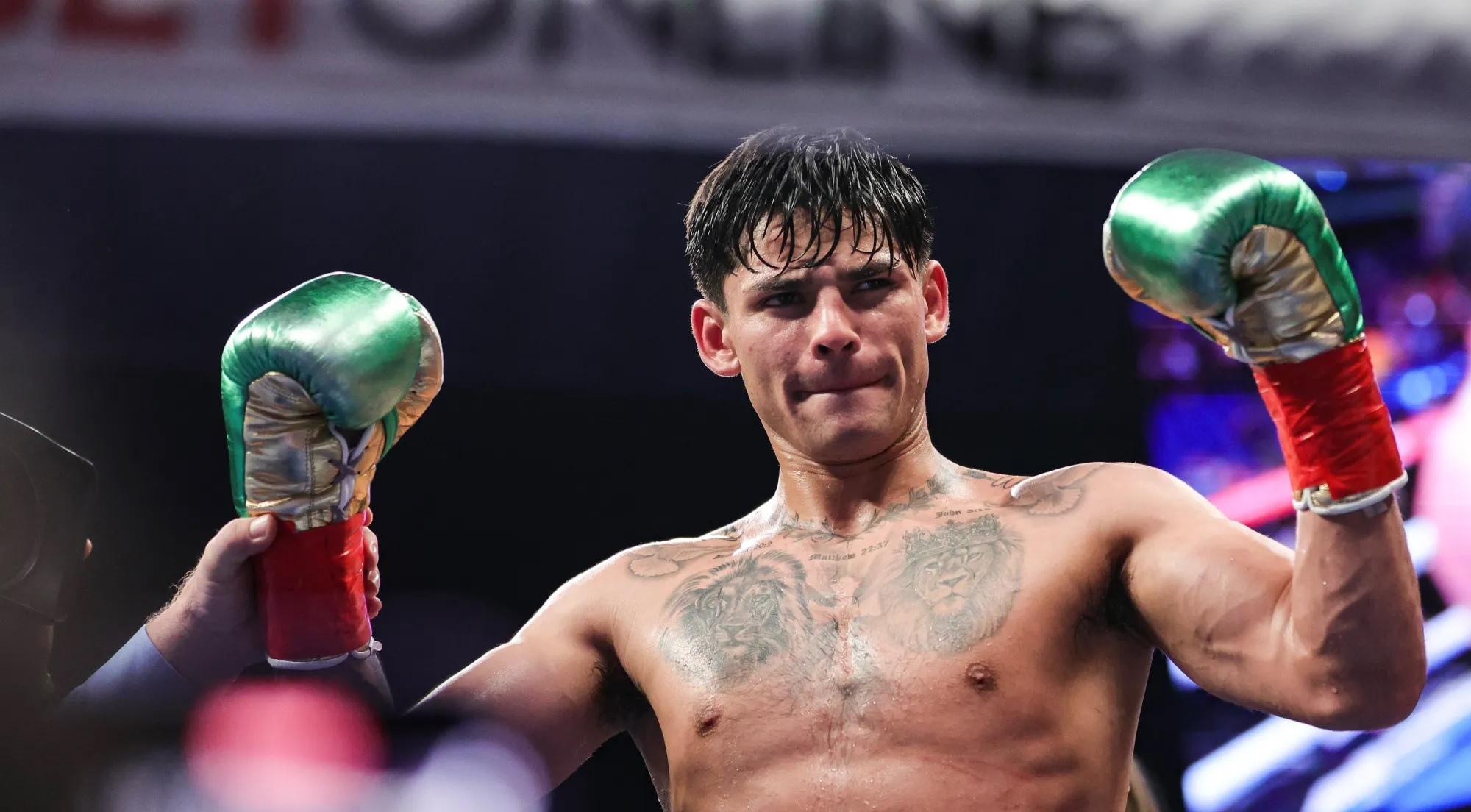 Ryan Garcia was very upset after KSI used a disabled man as a resource to mock Tommy Fury, as well as the Californian, hundreds of users criticized the lamentable performance of the British youtuber.
Ryan Garcia took to social media to charge British youtuber KSI after he mocked a disabled man with an image in which he tried to discredit Tommy Fury. It should be noted that instead of a grace, the internet star had a very ugly face that ended up being struck down and criticized by users on the networks.
The Also a rapper, KSI has a fight against Tommy Fury and is scheduled for October 14. It should be noted that the first press conference for the event has been confirmed for the following Tuesday at London's Wembley Arena.
A response from Fury on this unfortunate event in which a disabled person ends up being the victim of a KSI who clearly wanted to expose him without measuring the consequences of these unfortunate acts has yet to be made public.
OCTOBER 14TH, I'm doing what Jake Paul couldn't and beating Tommy Fury on the biggest night in crossover boxing history, at Manchester's AO Arena, live on DAZN PPV on the PRIME CARD!#KSIFury | @mf_daznxseries | @PrimeHydrate | @kickstreaming | @Stake | @DAZNBoxing pic.twitter.com/Nf6EX4aMRo

— ksi (@KSI) July 30, 2023
Ryan Garcia's response to KSI on social networks
Ryan García was very upset by the youtuber's attitude and told him sent a dart in response through his Twitter account. "No, this is not right, man." I can't use a disabled man as a joke, he will see this and it will hurt him. He looks good and he's grinding! I'm proud of him and he should move on.
With that response, Ryan Garcia did not hesitate to take a position on the matter and also sent a message of encouragement to the person the youtuber exposes with his unpleasant comment with which he wanted to spoil Fury, his rival.
"I can't lie, Tommy Fury never looked better," were the sad words of KSI, in which he placed a disabled person to mock Tommy Fury's state of form. But it wasn't just Ryan Garcia who was upset, negative criticism was abundant against the Brit.
Nah this ain't cool man

Can't use a disabled man as a joke, he's going to see this and it'll hurt him

He looks good and he's grinding! I'm proud of him and he should keep going ? https://t.co/Is4FK2qmyF

— RYAN GARCIA (@RyanGarcia) August 18, 2023
KSI has not downloaded the publication
Despite the thousands of criticisms received, KSI has still not taken the publication down and has not deigned to give a public response to such an unfortunate performance. Meanwhile, the comments continue to increase and the criticism does not stop, remembering that it is not the way to charge someone, since it is exposing the work and effort of another.
KSI will face Tommy Fury in an event whose stellar fight will be between Logan Paul and Dillon Danis, another fight that has been handled in a very controversial way and the one that Danis has been heating up in a very bad way and exposing photos of the fiancée Paul with other men.
Read full article