Ninel Conde reveals in "Secrets of the Indomitable" that she rejected Luis Miguel Alicia Machado
Time to Read: 3 minute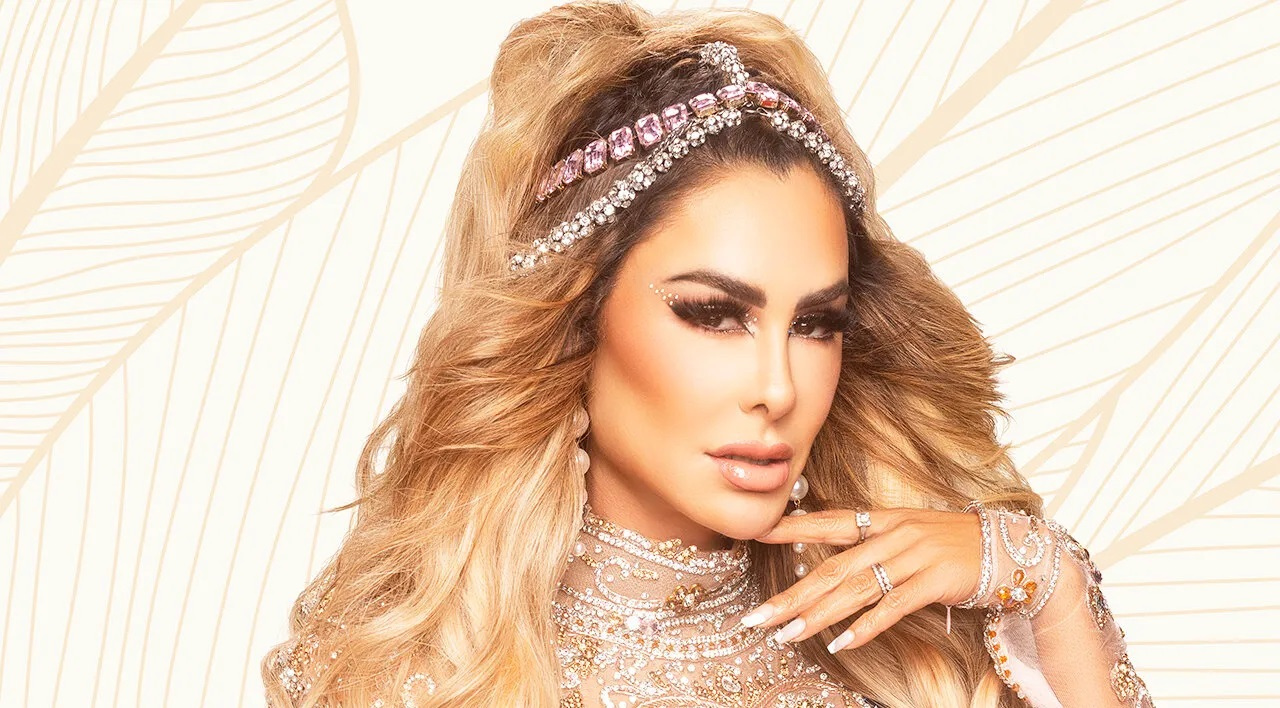 Ninel Conde made a controversial statement about Luis Miguel, as he assures that he rejected it, but the model Alicia Machado does not believe him.
From minute one the reality show "Secrets of the Indomitable" It has not stopped generating controversy. And this time it was Ninel Conde who now made a controversial statement about Luis Miguel.
It turns out that the actress from "Rebelde" was talking in the first chapter of this Canela TV project, about Luismi with the rest of the crew members.
Well, Yuri was apologizing to Paty Manterola for having made a bad joke with Paulina Rubio to get her away from the singer of "Ahora te puedes marchar".
After this statement, Yuri confessed that he was realizing that many had been "prisoners" from the arms of the "Sol de Mexico": "Say no to Luis Miguel" and at that moment he questioned Ninel Conde: "Would you say no to Luis Miguel?".
To which immediately, "Alma Rey" , a character he played in "Rebelde", responded forcefully and quickly: "Mana, I said NO to Luis Miguel".
Which unleashed a sound of disapproval from the rest of the members. While Alicia Machado's face was between a mocking smile, and another doubtful due to Ninel's recent and implausible statements.
Therefore, behind the scenes, Alicia Machado pointed out: " Oh no mana, I love you very much, but you are not going to cut me with that cardboard knife, no, love. Oh yeah, you rejected Luis Miguel, tell that story to someone else, but not to me".
What did Ninel Conde say about Luis Miguel in Gordo y la Flaca?
This causes a bit of confusion among the fans, since it's only been a few days, Ninel spoke on the "El Gordo y la Flaca" program, precisely about how his relationship with the "Sol de Mexico" was.
It was on the broadcast of August 11, 2023, where the Mexican actress and singer announced that she was romantically linked to Luis Miguel.
This was revealed when she was questioned by Raul de Molina, who directly and shamelessly asked the Mexican artist: "I know you know him, but did you have anything to do with him?"
Faced with this question, Ninel got a little nervous, and assured that she was. In this sense, the communicator wanted to know more about it. But Jose Manuel Figueroa's ex-partner showered Luismi with compliments, but without saying more about their supposed relationship.
"He is a god, a sun, spectacular eyes… a perfect tan… he has divine eyes, drinks the best wines" he is a gentleman, he attends to you, opens the door for you, pulls the chair for you, puts everyone to attend to you, he is aware of you "and other things"
Molina was not satisfied with this answer, so he put Ninel in a dilemma by asking her what she is like Luismi in privacy.
"No, it's not time for those comments", he finally had to face a comparison.
And finally, Raúl decided to make a comparison between Luis Miguel and Jose Manuel Figueroa, something that only left Ninel with a brief answer so as not to get into more trouble.
Conde made his answer very clear: "My love, the 'Sun' will shine forever."
Read full article