Shakira and Lewis Hamilton raise new suspicions about a supposed romance
Time to Read: 2 minute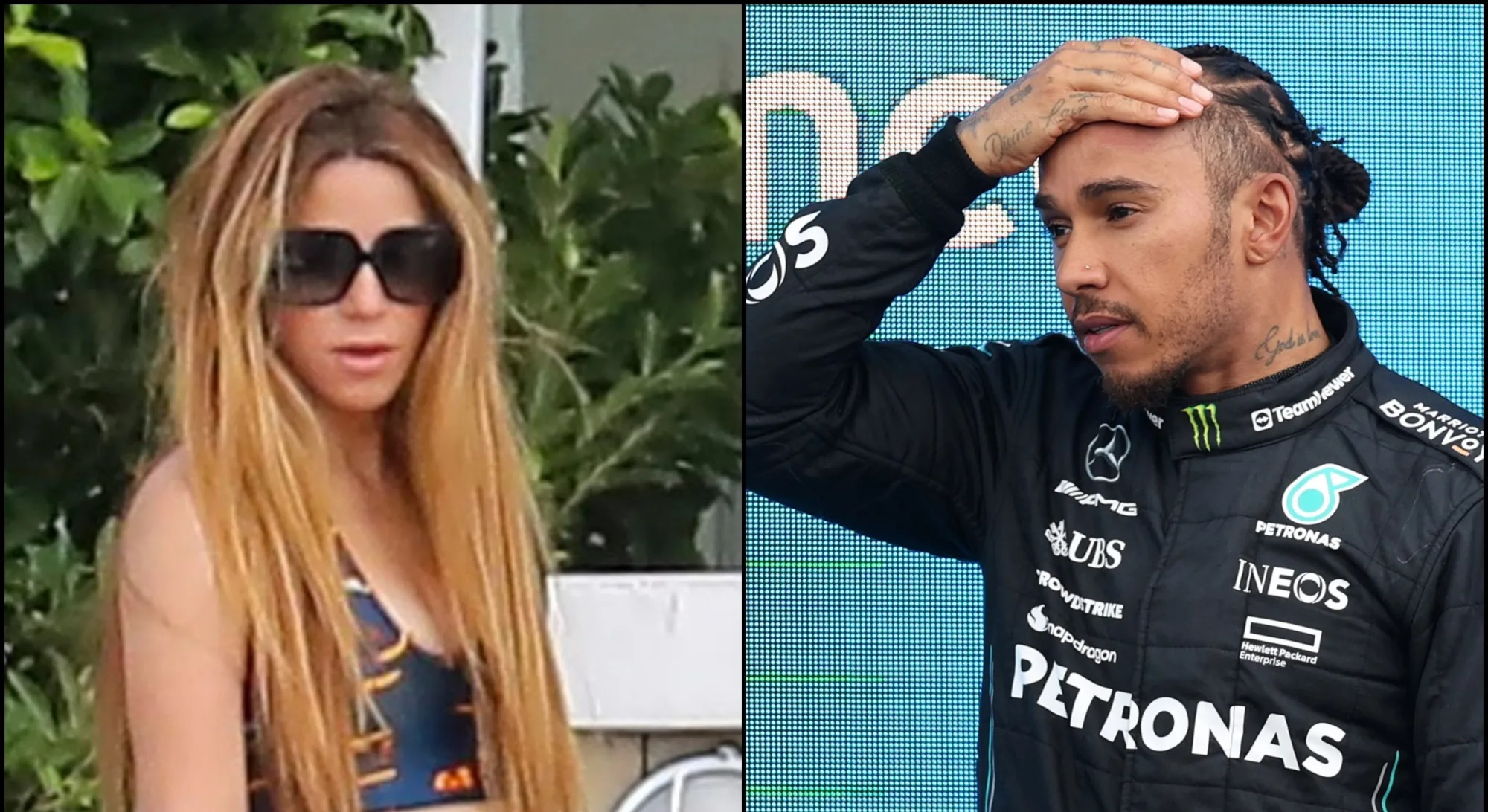 Shakira and Lewis Hamilton published images on social networks that revived suspicions of an alleged romance.
Shakira and Lewis Hamilton rekindled the rumors about their romance after the Formula 1 driver published some photos in which he apparently would be with the Colombian singer. For many of the fans, the images would prove that they are dating, however, so far none of the two celebrities has confirmed that there is something more than a friendship between them as has been speculated for a few months.
The "Empty Cup" and the Mercedes rider have been romantically linked for a few months, because when the 46-year-old artist appeared at the Miami Grand Prix, they have not stopped talking about the possible couple they have formed. Due to this, different information has circulated in this regard, from reports that it would be Shakira who is using it, to those that assure that the Colombian is very excited about their relationship.
A few days ago, Hamilton shared a series of images from his recent vacation with his 34.3 million followers on his Instagram account. Although there were different photos and videos In which she was with family and friends, what drew the most attention was a small clip in which she appears in what appears to be a recording studio, very similar to the one shown by the singer of hits like " Hips don't lie" and "TQG".
"A toast to moments of disconnection. We'll talk soon", wrote the pilot to accompany the images, which stole the attention of the interpreter's fans,
When he was working in Los Angeles, California. It must be remembered that, at that time, it was also said that the native of Barranquilla, Colombia, would have been with the pilot because a cap identical to the ones he wears appeared in her photograph.
So they ruled out that there is a romance between them. In addition, so far neither of them has expressed their romantic interest, but they only have a friendship that became evident when the artist moved to Miami.
Meanwhile, Lewis Hamilton likes to make music, since he plays the guitar and the piano; In addition, in 2020, announced that he composes his own songs under the pseudonym XNDA and that he even collaborated with Christina Aguilera on the single "Pipe". This is how his followers also believe that he could be working with Shakira, who apparently is putting together her new album after her break with Gerard Pique, the father of his two children. Milan and Sasha.
Read full article