The sexiest athlete in the world challenges Erling Haaland to a 400-meter dash
Time to Read: 2 minute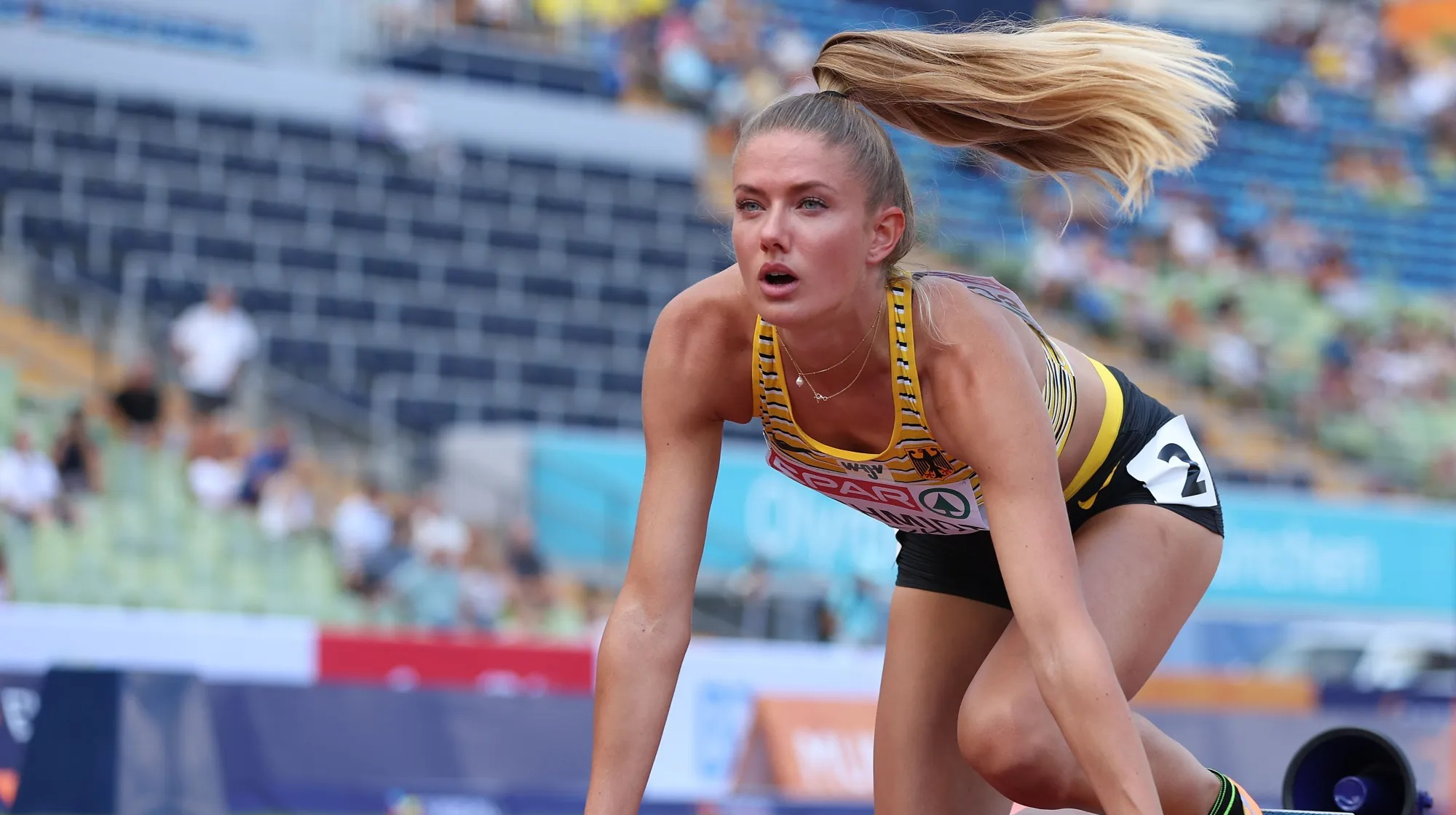 Alica Schmidt wants to face Erling Haaland on the athletics tracks, something she already did with her compatriot Matt Humels, whom she defeated at the time.
Alica Schmidt is a German sprinter who in 2017 was named by the Australian magazine Busted Coverage as the sexiest athlete in the world. On this occasion, the 24-year-old launched a challenge to the Norwegian star of Manchester City, Erling Haaland so that he could compete against her in a 400-meter dash, something he has already done with other footballers in his time.
In At the time, Alica Schmidt challenged Matt Hummels to a 400 meter flat competition and in which she left behind the German central defender who couldn't keep up with her and ended up on the floor watching the sexy runner prevail, she also ended by affirming who gave thanks to life for devoting himself to football and not athletics.
Alica Schmidt throws the challenge at Erling Haaland
The 24-year-old German sprinter has won European medals and has a mark of 52.18 in the 400-meter dash, in addition to her beauty and professionalism on the slopes, have allowed her to add more than four million followers through her personal Instagram account.
Alica constantly uploads content to her networks with Borussia Dortmund footballers, something she does as part of her Stay Fit series. & # 8220; I think that in 400 meters she could compete with Haaland, in 200 meters perhaps it would be more difficult. But in the same way I would be happy if the race took place", said the German athlete when asked about the possibility of running against the Norwegian star.
"We have to ask him, but I'm always ready. So, Haaland, if you're ready to run, I'd be happy. Let's see who is faster!", he reiterated regarding the possibility of carrying out the race with which he was selected as the best footballer in the Premier League last season.
Erling Haaland among the best footballers in the world
Erling Haaland scored a total of 52 goals last season with Manchester City, also lifted the UEFA Champions League and is considered among the best footballers in Today with Kylian Mbappe. she will surely enter the race to compete for the next Ballon d'Or and for now she continues to be key in Pep Guardiola's scheme.
Regarding Alica Schmidt's challenge, it is not yet known what the Norwegian will respond to, but what is certain is that it would be a complete success if the race between two such media and important athletes today materializes.
Read full article