Natti Natasha unleashes criticism for teaching her daughter to dance reggaeton at the Karol G concert
Time to Read: 3 minute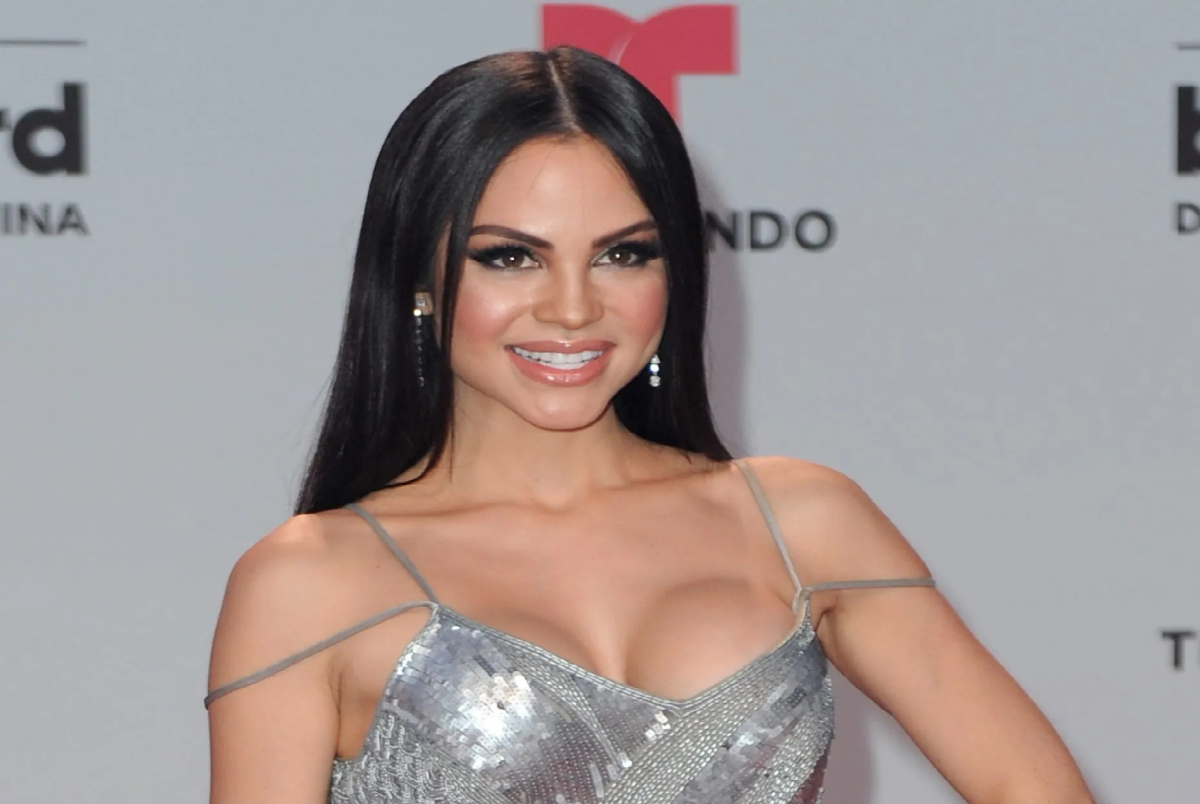 Natti Natasha shared videos teaching her daughter to dance at Karol G's second concert in Miami and many began to criticize her, while her fans were alarmed by the physical appearance of the Dominican singer.
Singer Natti Natasha went with her daughter Vida Isabelle to Karol G's second concert in Miami to support her friend, a moment that she boasted about on social networks, making them explode.
Through the girl's Instagram account, a video was shared in which they can be seen in the kitchen of a private area at the Hard Rock Stadium in Miami. In the images Natti appears dogging and the girl imitating her steps while in the background Karol G was heard singing 'Tus Gafitas'.
"My first party with my Ma", was the text with which they accompanied the post in the profile of the two-year-old little girl.
"Beautiful, I love you with all my being," was the comment written in reaction to the video from the account of Natti's boyfriend and Vida's father, producer Raphy Pina, who is serving a sentence in a prison.
In another video that the Dominican artist shared on her Instagram stories, she was seen dancing very sensually while her daughter was excited watching her when they were enjoying the concert. The singer also showed how she was enjoying the show of the 'Bichota' with her girl in her arms.
Reactions on social networks
The posts on the accounts of Natti Natasha and Vida Isabelle began to generate various comments from users of the social network of the camera. Some have criticized that he was teaching the girl to dance reggaeton.
"Don't teach her to dance so don't be a bad mother she's hypersexualizing her that's a little angel that God sent you remember you couldn't have a child and she's your miracle"; "How ugly what they teach him"; "A very accurate answer, the one who knows knows the word hypersexualized. I thought the same thing and that's not being old-fashioned or glass, just taking care of the integrity of your childhood"; "She is too young to see those types of dances"; "Neither the music nor the dance is for children. Enjoy your children at every stage, all at the right time" and "The perfect mothers are coming to comment! LEAVE HER! SHE IS HAVING A PLEASANT MOMENT WITH HER DAUGHTER from her", are some of the comments that can be read.
Likewise, many have expressed their concern about the physical appearance of the interpreter of 'No Pare', considering that she is "very thin".
"Sometimes suffering is reflected by not eating or eating too much. She is not having a good time"; "I see many comments saying that Natti is very skinny and bla bla bla… Gentlemen, it is not easy. Only she and her family know what they are going through, her husband is going through this process, perhaps this has shocked her a lot and that is how she is reflecting it, losing a lot of weight & # 8221 ;; "It is very bad for the heart, the brain and the intestines, they can get hit for being that skinny. Maybe that's why she changed her behavior. I hope she seeks help, her baby needs it and "Natti will have a food problem, too thin but good", among others have been the reactions of Internet users.
Read full article