They leaked a video of the Spanish soccer players joking about the kiss between Jenni Hermoso and Luis Rubiales
Time to Read: 2 minute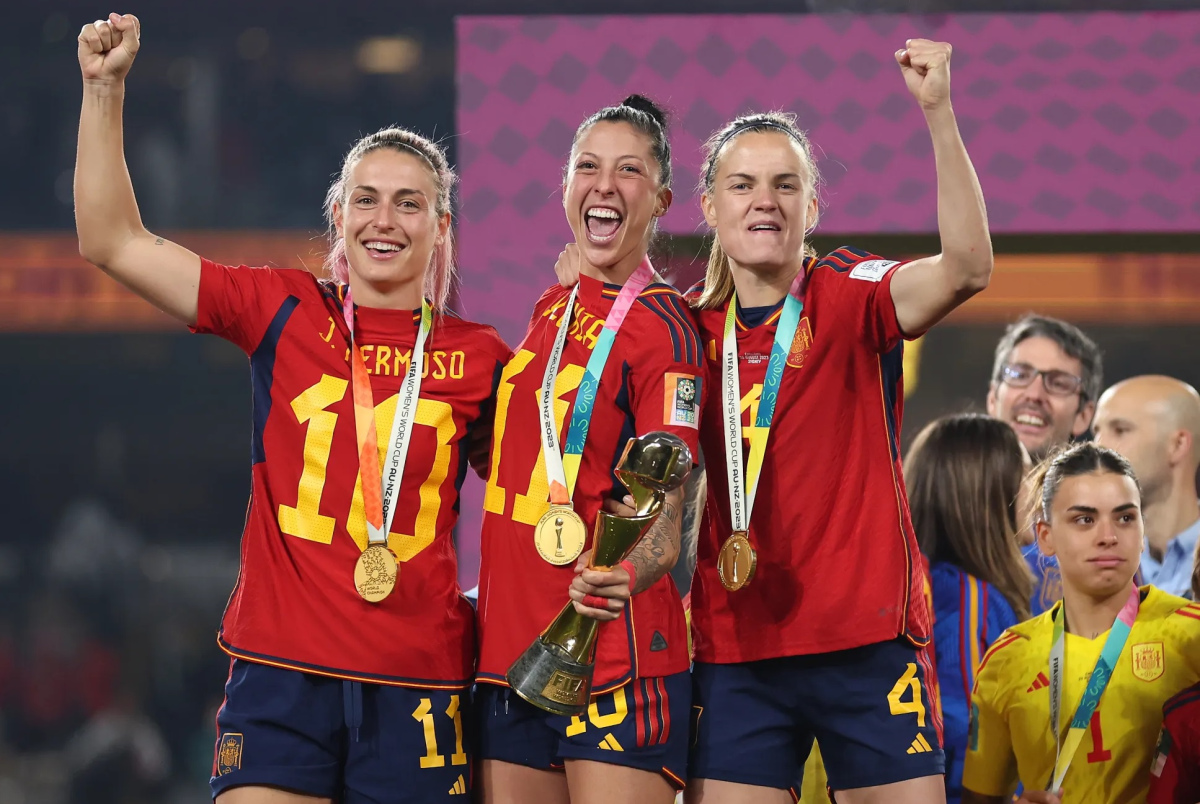 This video shows the players showing several images of the kiss and how they joked about what happened with the president of the Royal Federation Spanish Soccer
Another page can be written in the controversy generated between Luis Rubiales and Jenni Hermoso over the kiss that occurred at the celebration for winning the World Cup. At this opportunity, a video was leaked on social networks in which the players of the Spanish National Team are joking with the president of the Royal Spanish Football Federation and the number 10 of the red for what happened.
In it you can see that several players showed various images of what happened to Hermoso and she laughs. One of them is a comparison of the kiss that Iker Casillas gave to a reporter after being crowned world champion.
? BOMB!!! (Alvise Pérez)

The images of Jenni Hermoso and her companions joking with Rubiales himself about the kiss.

Is this girl a victim of something? Let her see all of Spain. pic.twitter.com/hBQHXKvs7O

— Vito Quiles ?? (@vitoquiles) August 29, 2023
"Oh, like Iker and Sara," says Jenni Hermoso while laughing and showing an image with her cell phone showing the kiss that Luis Rubiales gave her.
The tension over what happened continues to grow after the multiple requests that have been made to dismiss Rubiales as president of the Royal Spanish Football Federation and day after day they continue to increase more.
The mother of Luis Rubiales in defense of her son is on a strike hunger in a church in Spain. On the other hand, the manager's mother asked Jenni Hermoso to "tell the truth" and "maintain the version she had at the beginning of the events."
Many of the great personalities of the world of soccer have shown their support for Hermoso, but we will have to wait and see what they say now that this video has come out, which could greatly change the fate of what happened.
For another On the other hand, the Spanish prosecutor's office is investigating what happened and it is expected that in the next few days they will make the results of the investigations public.
Read full article