Khloe Kardashian registers her baby one year after her birth
Time to Read: 3 minute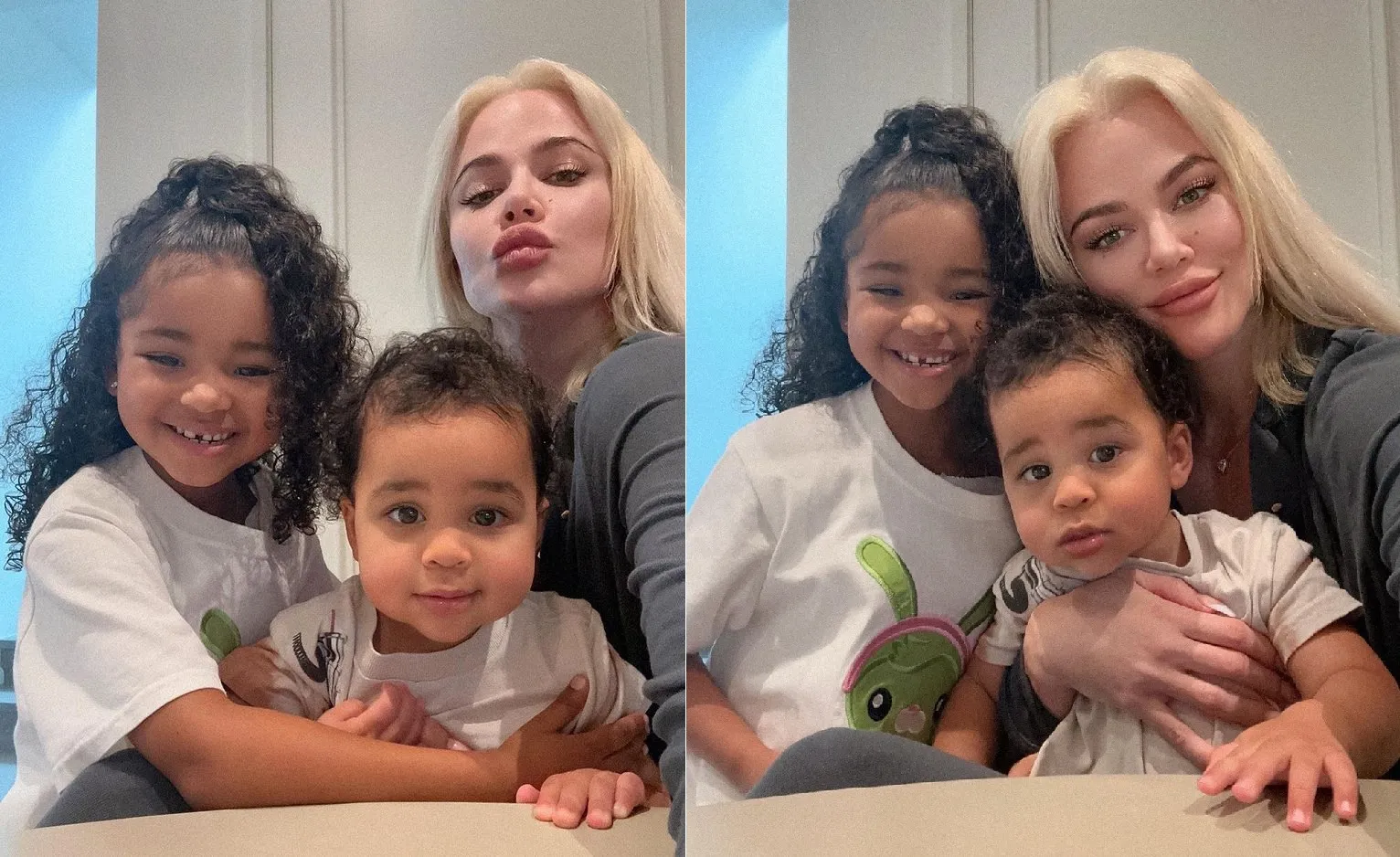 After a year of waiting, Khloe Kardashian finally shares the name of her son.
Khloe Kardashian monopolized social networks due to the registration of the name of her second son, one year after her birth, the middle sister of the Kardashian clan, has finally made the name of her official baby.
Khloe is characterized by having a carefree attitude and she is not the most controversial of her sisters, a few days ago news came to light that has attracted a lot of attention from her followers: the socialite has finally registered her son with the name Tatum Kardashian. This would not be news if it were not for the fact that the baby was born more than a year ago.
Although the model had already shared that the little one was named Tatum, it was not officially registered. Initially, the 39-year-old co-founder of Good American named the little one in said papers as Baby Kardashian, because she was not clear at that time what name she wanted to give him.
However, Khloe and Tristan Thompson seem to be happy with their son's name, and have finally made it official through a Los Angeles County judge, who has granted them this change for children under 13 months, according to People magazine.
As for the surname, the law in California allows you to choose the surname of the father, the mother or a combination of both. In this case, Khloe chose hers, in part because of the complicated relationship she has had with the father of her daughter, True. Little Tatum was born (via a surrogacy process) as a result of the relationship that Kim Kardashian's sister had with basketball player Tristan Thompson.
Finally, as the content creator has revealed on occasion, even though they ended their romantic relationship, she and Tristan Thompson get along very well and share custody of the minor.
Tristan Thompson and Khloe Kardashian Relationship
Khloe and Tristan, who also They share daughter True, 5, welcomed their son via surrogate in July 2022. However, the Good American founder kept her name a secret until the premiere of the film. third season of the reality show that aired earlier this year.
"Tatum is good," Kris Jenner told Khloe during the June 10 episode of The Kardashians. "We could call him Tate. Everyone will call him Tate". However, it didn't sit well with Khloe, who quickly responded to her mother, "No, it will never happen.
But, although Khloé kept Tatum's name a secret for several months, It wasn't just because of the show's big reveal. After all, she had a hard time deciding what to call him.
"I wanted to get to know him and feel him a little," she explained on the Jennifer Hudson Show in April. – At first, he had no name. Later, he had a name, but he was waiting for the premiere of our program and he did not know that it would take so long...
"With True, it took me a couple of days to say, 'OK, this is my daughter,' and she was very interested, but only a few days,", Khloé recalled on the show from Hulu. "But with him, it's taken me like months. I love him and I love the kids, but I definitely don't have that full bond yet. But you know, many say it takes time", Khlok revealed in her reality show.
Read full article