Yailin 'La Mas Viral, Did you call 911?
Time to Read: 3 minute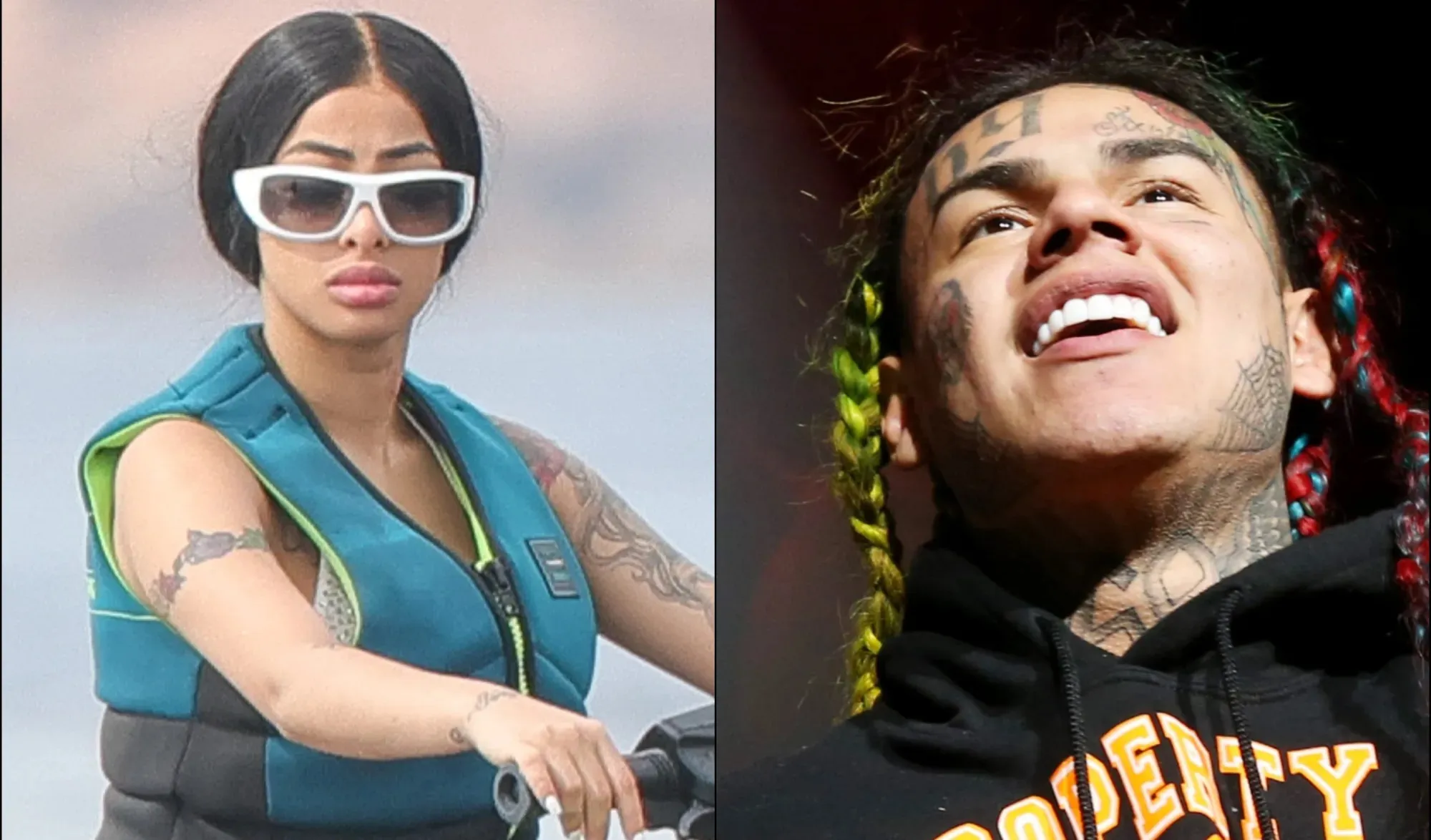 It is rumored on social media that Tekashi 6ix9ine had hit Yailin 'La Mas Viral', who supposedly had to call the emergency room.
The "collaborators" Yailin 'La Mas Viral' and Tekashi 6ix9ine have been in the news over the last few days because It was rumored that the rapper would have beaten the singer and she allegedly called 911. In the midst of what was said there, the Dominican appeared on social networks.
It all started when the content creator for social networks, Arismeny Mañón, uploaded a screenshot of a WhatsApp conversation with someone who supposedly works in the Emergency service in the Dominican Republic and who would have answered the alleged call from the 'Chivirika' asking for help and assuring that he was going to denounce him so that they could arrest him.
Faced with questions from Internet users, the influencer spoke in a video to comment that he did not know if what he had published was real and that if it were, it would be the second time that the singer 'Just You and Me' she is allegedly assaulted by a couple because two months ago she denounced that Anuel AA allegedly hit her when she was pregnant with Cattleya, the daughter they have in common.
"About the rumors of Yailin and Tekashi, who are killing each other." Look, that was a source that came to me last night, from 911, the person sent me his ID and everything. Now, I have no proof of that. That's why I uploaded it normally and also later I uploaded a story that said it was a lie, but that's how the Anuel thing started, do you remember him? "That I revealed it," commented the influencer.
Have they said anything?
Until the moment of publication of this note, neither of the two artists have spoken to confirm or deny the rumors. However, it is striking that they have not shared stories or publications on social networks together for a few weeks; especially since 6ix9ine has been inactive and they used to share their daily lives together.
For her part, the Dominican did appear last Friday showing off an orange outfit that highlighted her figure. In one of the publications she made, she shared a video in which she appears walking backward towards her truck.
In the clip uploaded by the 'Narcissist' the song 'Yaya' by the American rapper with Mexican and Puerto Rican origins. Could it be that with the song she winks to make it clear that her new partner does not mistreat her?
Just two weeks ago, Yailin 'The Most Viral' gave a few words in front of some 50,000 people at a show he had in Cuba with Tekashi 6ix9ine where she thanked him for coming into her life, treating her like a queen and even being a good person with her mother and little daughter.
She even acknowledged that she loves him and they sealed their love with a kiss, so the subject of the alleged aggression for many is not It's credible.
Read full article