Ariana Grande pays tribute to Mac Miller on the 10th anniversary of 'Yours Truly'
Time to Read: 4 minute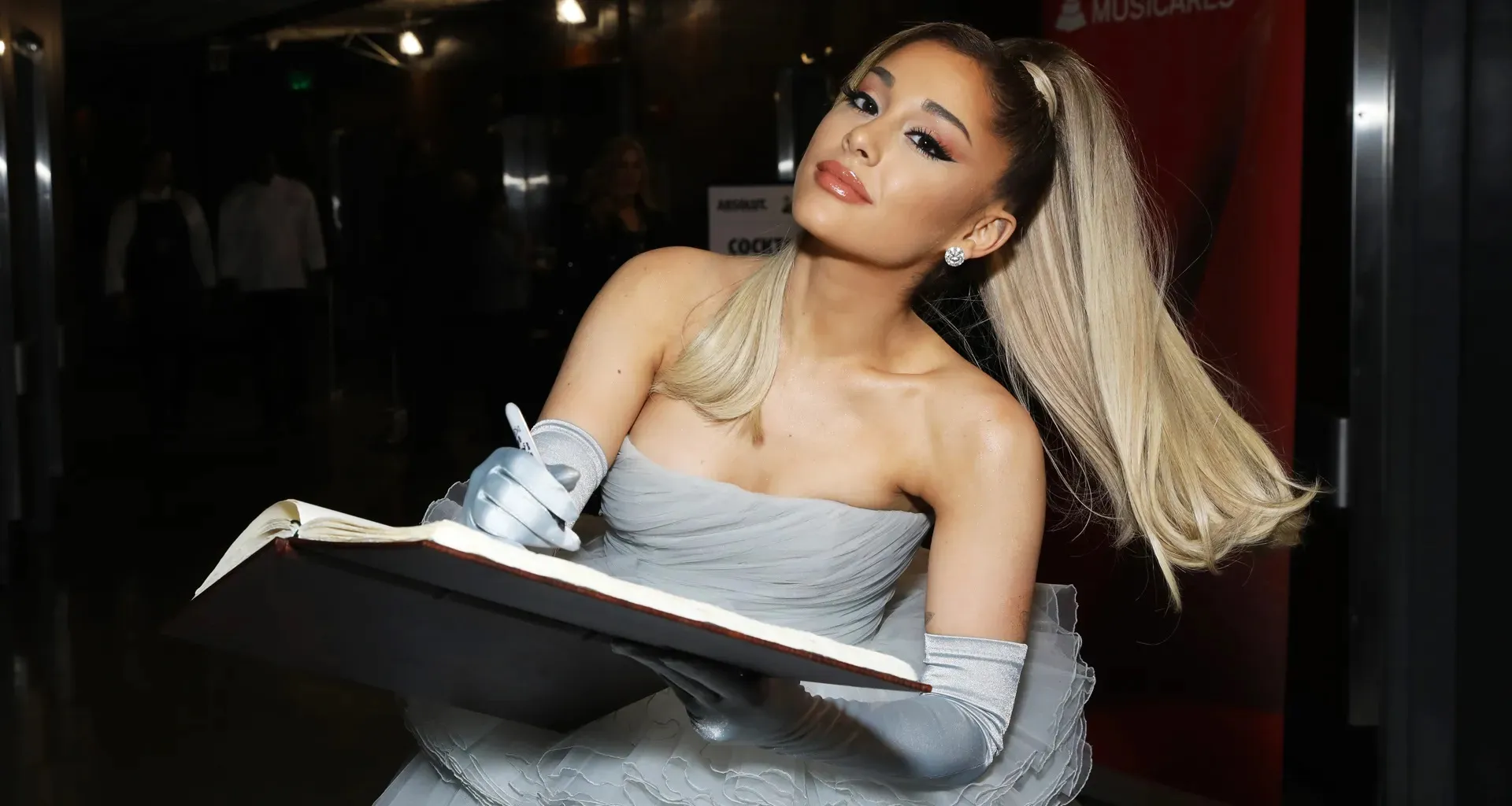 In 2013, Ariana Grande and Mac Miller began a personal relationship after collaborating on the remix of "The Way,".
Ariana Grande marked the tenth anniversary of her debut album, "Yours Truly," by paying tribute to Mac Miller.
In 2013, both singers collaborated on the remix of the song "The Way", where they not only joined musically but also began a personal relationship that they kept private. It wasn't until 2017 that Grande invited Miller to the "One Love Manchester" concert, where they performed "The Way" and "Dang!" together and shared a kiss on stage in front of thousands of spectators.
However, in May 2018, Ariana confirmed through her social networks that she had ended her relationship with Mac Miller. In an Instagram story, wrote: "This is one of my best friends in the whole world and one of my favorite people on the planet. I respect and adore him endlessly and am grateful to have him in my life in any form, at all times, regardless of how our relationship changes or what the universe holds for each of us".
One of the factors that contributed to the couple's breakup was the rapper's consumption of illicit substances, which, months after his separation from Ariana Grande, would end up claiming his life.
This was, without a doubt, a very difficult moment in the life of the young artist, who since then has not performed 'The Way' again. However, six years after Miller's death, Ariana has decided to pay him an emotional tribute through a deluxe edition of her first album.
This special edition includes mesmerizing live versions of some of the most iconic songs from the original album. The one that has drawn the most attention from fans is the new live version of 'The Way', now titled "Live from London", which is an emotional tribute to the rapper.
Ariana Grande talks all about the bullying she received for her 'Yours Truly' album cover
The themes included in 'Yours Truly Deluxe', specifically 'Honeymoon Avenue' and 'Daydreamin Live', marked the first steps of Ariana Grande in the music industry. On the occasion of the tenth anniversary of this project, the singer expressed her gratitude as follows way: "Today we celebrate the tenth anniversary of a project that changed my life. I want to thank you from the bottom of my heart for listening to me and for growing with me throughout this journey." In addition, he anticipated that he would continue to share more content in the following days.
However, in a recent 'TikTok Q&A,', Ariana revealed that she had initially considered another image for the 'Yours Truly' cover, but was influenced by the cover image. her followers' opinion and chose to change it.
The original image showed her sitting on a carpet of petals with a pink background behind her. Ariana commented on this option: "I didn't really like it at first, but eventually decided to change it due to fan feedback"
She also shared that the final version of the cover, in black and white, was a better choice, although she is still deeply affected by feedback from followers: "Actually, they were right, but they're not always right. I have been dealing with bullying for the past decade, and it has affected me greatly. Many of those comments have hurt me and have led me to question all my decisions since then".
This topic has led many of his followers to reflect on the impact of 'haters' and how they can affect the mental health of famous people, who at the end of the day, are human beings just like all of us. Recently, Ariana has also spoken out about criticizing her body, which leads us to understand that facing the constant judgment of the public is not at all easy.
It raises Ariana Grande becoming her own agent
In recent weeks, Ariana Grande cut ties with her agent, Scooter Braun, and her company, HYBE. She also unfollowed well-known industry insider music on social media Now, she is looking for a new company or is considering taking control of her career on her own.
A source close to the 30-year-old singer confirmed to Variety that Ariana Grande has met with at least one major company, but her decision seems to lean towards the creation of her own team, with her mother, Joan, occupying a trusted role. This approach is similar to that used by Taylor Swift and represents a significant change in the industry, where stars manage their careers directly to prevent representatives from financially benefiting from their music.
In this model, administrative staff are paid a fixed salary rather than working on commission, which is attractive to stars as their sources of income grow and diversify. However, Ariana Grande has yet to make a final decision.
Currently, she's taking her time deciding her next move, having just wrapped filming for her first leading role in the musical film " Wicked", an adaptation set in the "Wizard of Oz" universe, scheduled for release around November 2024.
Disney prepares live-action 'Hercules' with Ariana Grande.
Demi Lovato and Ariana Grande end their working relationship with manager Scooter Braun.
Ariana Grande has already surpassed Dalton Gomez and it is rumored that she has a new conquest.
Ariana Grande separates from Dalton Gomez, after two years of marriage.
Ariana Grande turned 30 and has more than 90 million followers on Spotify.
Read full article