Kim Kardashian wears diamond crop top that clings to her signature curves
Time to Read: 1 minute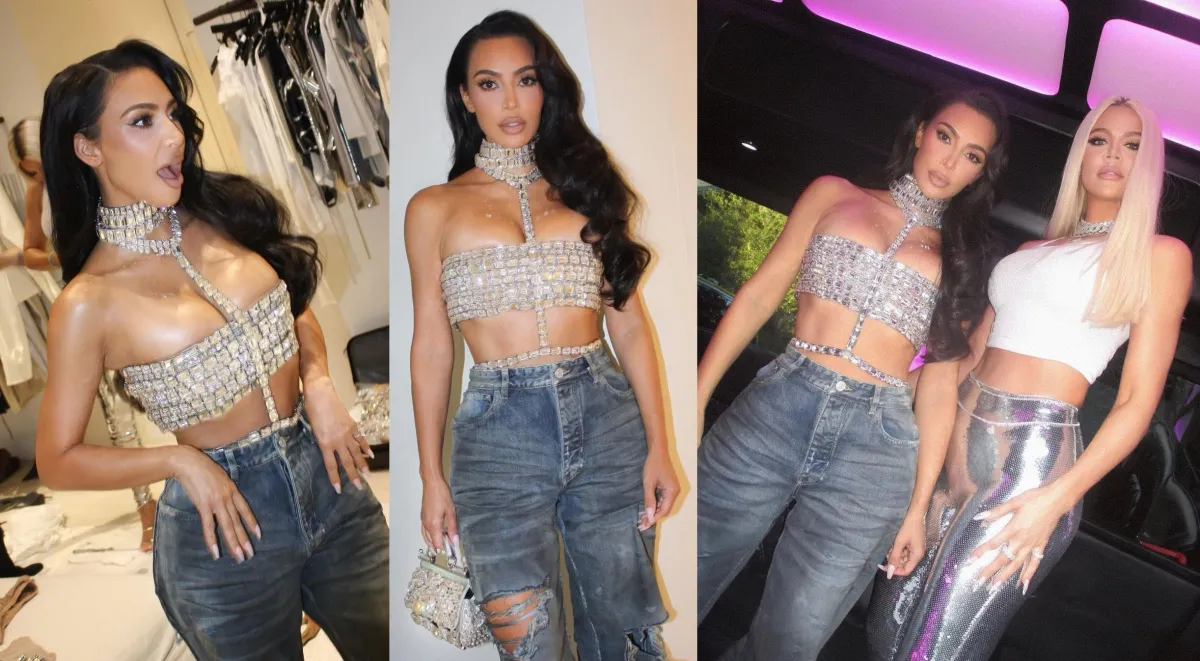 Kim Kardashian left har fan's mouth wide open posting pics on Instagram wearing world's tiniest diamond crop top that made her sizzlle clinging to every inch of ger signature curves.
Kim Kardashian posted stunning snaps of her on Social media in a diamond-encrusted crop top that clinged perfectly to her signature curves and covering up her assets byt revealing completely her teeny waistline. She looks incredible in the skin tight outfit and her look maks her fan jaw dropped and falling to their knees.
In the picture she wears the crop top paired with a casual jeans and a silver chocker that added to the beauty of the picture. She is seen in a glamorous makeup that add to her flawless skin while she used brown matte lipgloss for her beautiful lips.
She has a natural manicure and lets her raven dark hair fall in loose curls all around her face. Her fans take no moment in showering comments on her posts.
She also posted a pic win which she wears almost noting but a teeny golden bikini exposing all her beauty and her flat belly. She looks pretty innocent on the surface in the pic. Kim's strong thighs are clearly visible while the halter-neck golden bra plunged out the assets leaving very less to imagine. She took the photo in the hotel room showing her phone in the mirror.
She used dark kohl to line up her eyes while the pale pink matte lip enhanced her natural pout
She also posted beautiful pic with her sister and kids wearing the same diamond crop top while the kids were wearing the elegant metallic shine silver dress and her sister wearing silver pants with matched white crop top.
Read full article