Yailin La Mas Viral shows off in a micro bikini and bathed in oil
Time to Read: 3 minute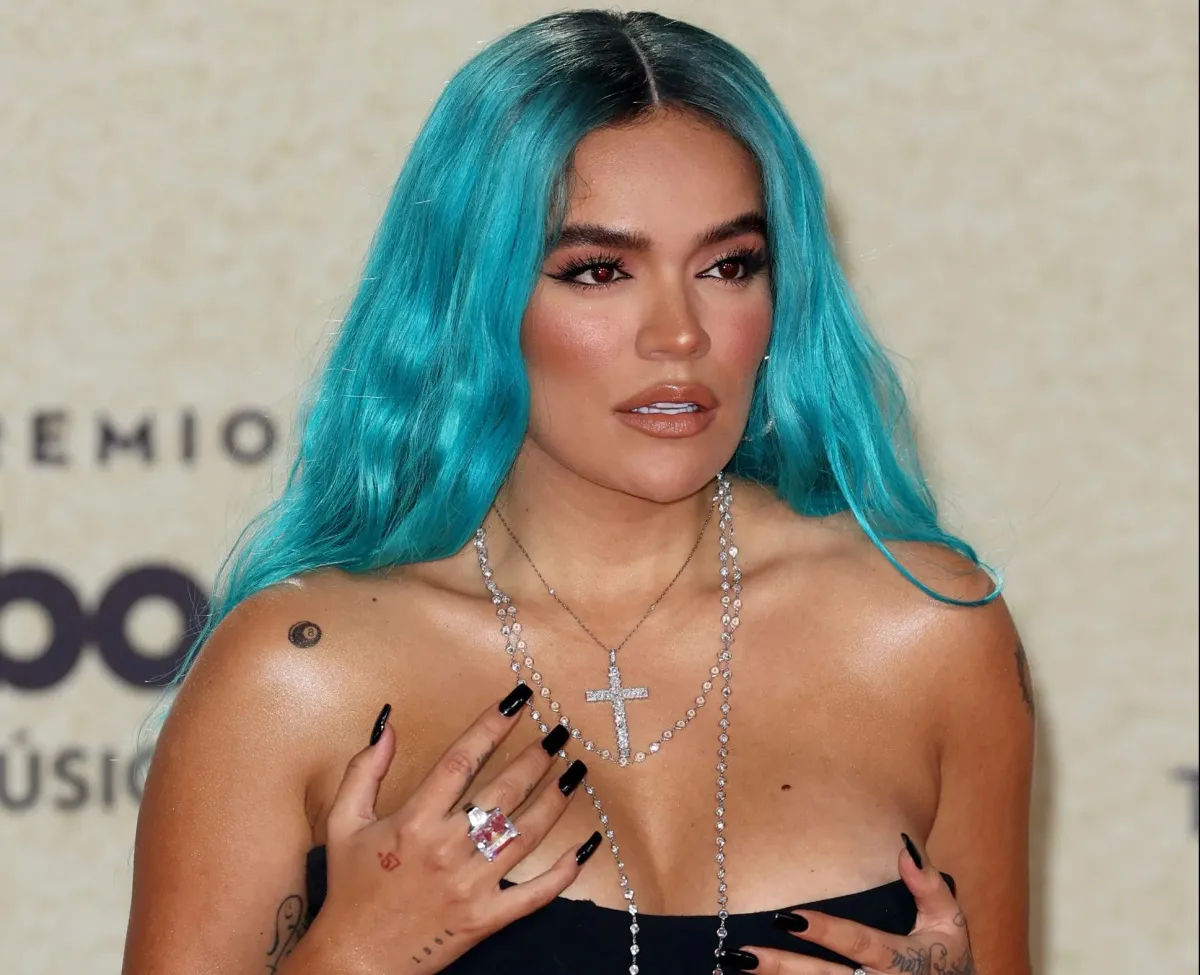 After the rumor of an alleged physical assault by Tekashi 6ix9ine, Yailin La Más Viral shared a hot photo to show off her attributes on social networks
Yailin La Más Viral raised the temperature on social networks by sharing a sensual photo in a bikini showing off her figure, this a week after rumors arose that her partner, Tekashi 6ix9ine, allegedly hit her.
'La Chivirika' She uploaded to her profile on her Instagram the photograph of her in which she appears with oil smeared on her skin and a bright fuchsia microbikini with orange straps. Besides, He wore African braids in his hair. The total look highlighted her attributes.
To accompany the photo he wrote a text talking a little about the projects he has as an artist. "With this level of power comes the music I am creating for you. "Mamassota from the inside out," said the Dominican.
As expected, the post has already achieved more than a million 'likes' and thousands of comments from netizens who have expressed their opinion about her artistic talents and especially about her physical appearance after her most recent surgeries.
"A girl so young and with so many surgeries when she turns 40 won't be able to take it anymore, the Lord have mercy on the dissatisfied youth"; " That means he has a lot of autotune " "Really beautiful and what a great body. On another level"; "Photoshop took off your belly button, fix it" " I already told them, let them talk and invent that she leaves them speechless with a post of hers " "We already know that every time Yailin leaves the networks people will always invent something for her and we who like gossip" "Are these my things or is my navel bent?" "And that navel is looking the other way. The filter is good, you can't see the stripes that the tiger left on it, but that navel Hail Mary" and "Music????? First learn to sing, performing on stage is more in your life… "You only know how to Photoshop yourself in a thong," reads the reactions.
How did the rumors about Yailin's alleged beating start?
A few days ago, content creator Arismeny Mañón, better known as DJ Topo, uploaded a screenshot screen of a WhatsApp conversation in which someone who supposedly works in the Emergency service in the Dominican Republic told him that the interpreter of 'Narcissist' she had called for help because Tekashi would have hit her.
"About the rumors of Yailin and Tekashi, who are killing each other… Look, that was a source that reached me last night, from 911, the person sent me his license and everything. Now, I have no proof of that. That's why I uploaded it normally and also later I uploaded a news story that said it was a lie, but that's how Anuel started, do you remember? That I revealed it, "he said in a video that he shared after the conversation was captured.
In that same clip he added: "I'm not sure that Tekashi is putting his hand on him, I go back and reiterate,
The speculation began just over a week after Yailin thanked 6ix9ine for treating her well and even assured that she loves him in front of some 50,000 people at a show in Cuba.
Read full article