Shakira arrived in gold Versace and hand in hand with Milan and Sasha to the MTV VMAs 2023
Time to Read: 2 minute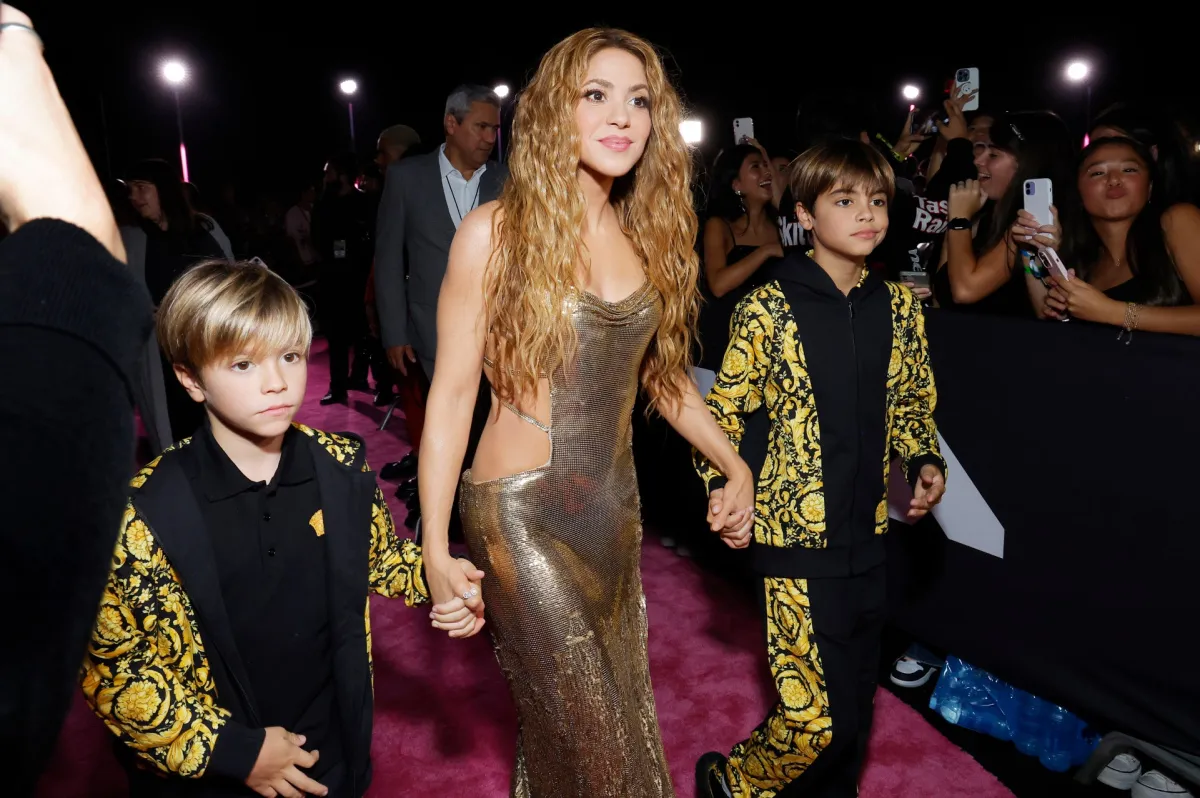 Shakira arrived shining and showing her back at the MTV VMAs in the company of her children with Gerard Piqué, Milan and Sasha. Her second dress, also Versace, had giant safety pins and several slits.
Shakira performed brilliantly at the2023 MTV VMAs , as did the gold Versace dress she arrived in , turning the event into "Shakira's Night." The Colombian superstar gave an unforgettable performance and won the coveted Video Vanguardia Award . Additionally, for their song "TQG", Shakira and Karol G won the award for Best Collaboration.
However, Shakira's shiny gold Versace dress was what everyone was talking about, as it showed that the years do not pass by the Colombian, who brought out La Loba again at the MTV Video Music Awards.
Shakira arrived with her children on each hand. The children she had with Gerard Piqué, Milan and Sasha, were also sportily dressed by Versace . They posed with her mother and smiled at all times.
Shakira's second dress was also Versace
The second Versace outfit was superior to both. This set exudes style and sensuality. It had provocative metal safety pins holding the dress up, strategic cutouts, and a high slit. Shakira accessorized this look with elegant diamond drop earrings and a side part.
Shakira's golden dress will undoubtedly become one of the most recognizable pieces in fashion history. Versace is known for her safety pin designs, and we recently saw Donatella very close to the Colombian. In addition to having been, not long ago, to the Versace mansion in Miami.
Shakira accomplished a lot on the night of the 2023 MTV VMAs , not only winning major honors but also leaving a lasting impression with her outfit. Everyone present and spectators around the world were impressed by her performance and style.
Shakira and Karol G triumph hand in hand at the 2023 MTV Video Music Awards
Her co-star Karol G. echoed her enthusiasm for this remarkable achievement. He talked about how Shakira had been a part of her childhood , from the World Cups to her participation in television shows, and how life had been passing through her mind while they were filming the "TQG" video. The creative process was inspiring and easy, and it made sense immediately.
Since both artists knew that their fans were interested in the outcome of the project, keeping it a secret was difficult. However, they were able to develop a concept and a shooting schedule that allowed them to keep the project a secret and today they win the 2023 MTV VMAs .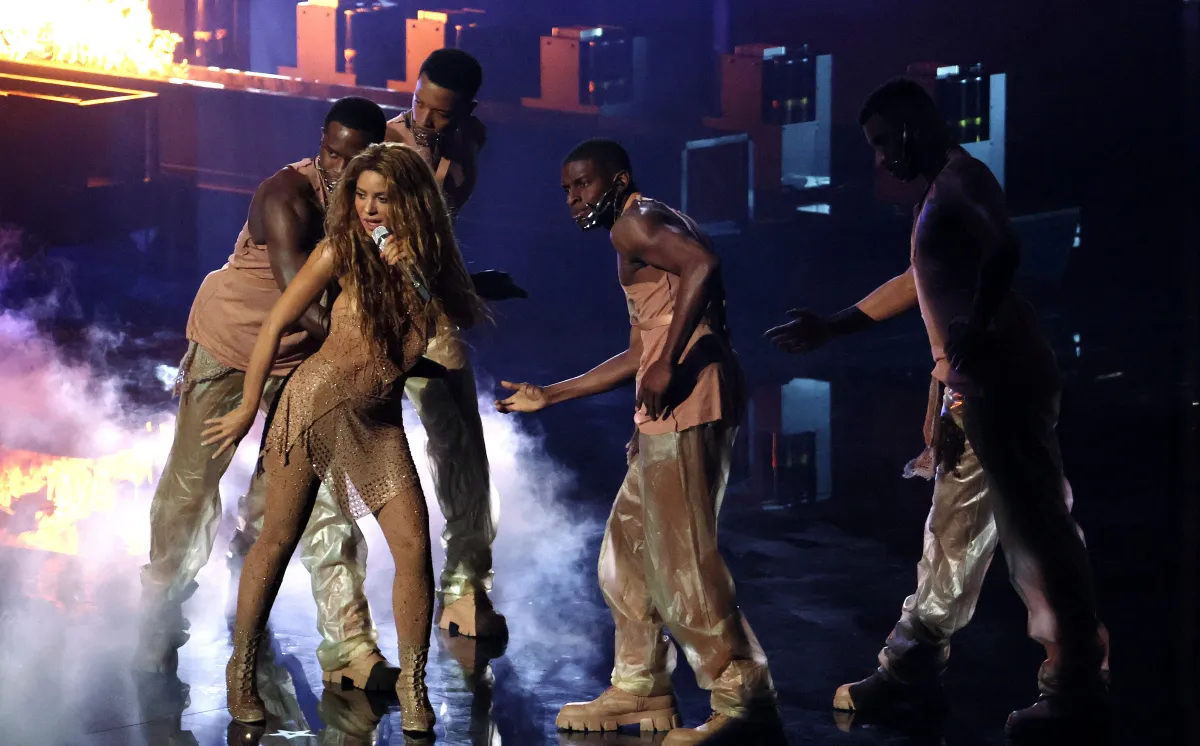 In conclusion, Shakira's performance at the 2023 MTV VMAs was a highlight. She triumphed both on stage and in front of the cameras, showing off an impressive presentation, reaffirming her status as a true icon of both fashion and music.
But above all, there is a lot of talk about how this presentation also opens a new stage in the career of the singer , who has even just changed managers after many years. There is talk of some very big projects, which we will tell you about, in which Shakira will participate.
Read full article