Karol G: translucent looks and show drive Anuel AA crazy at the MTV Video Music Awards 2023
Time to Read: 3 minute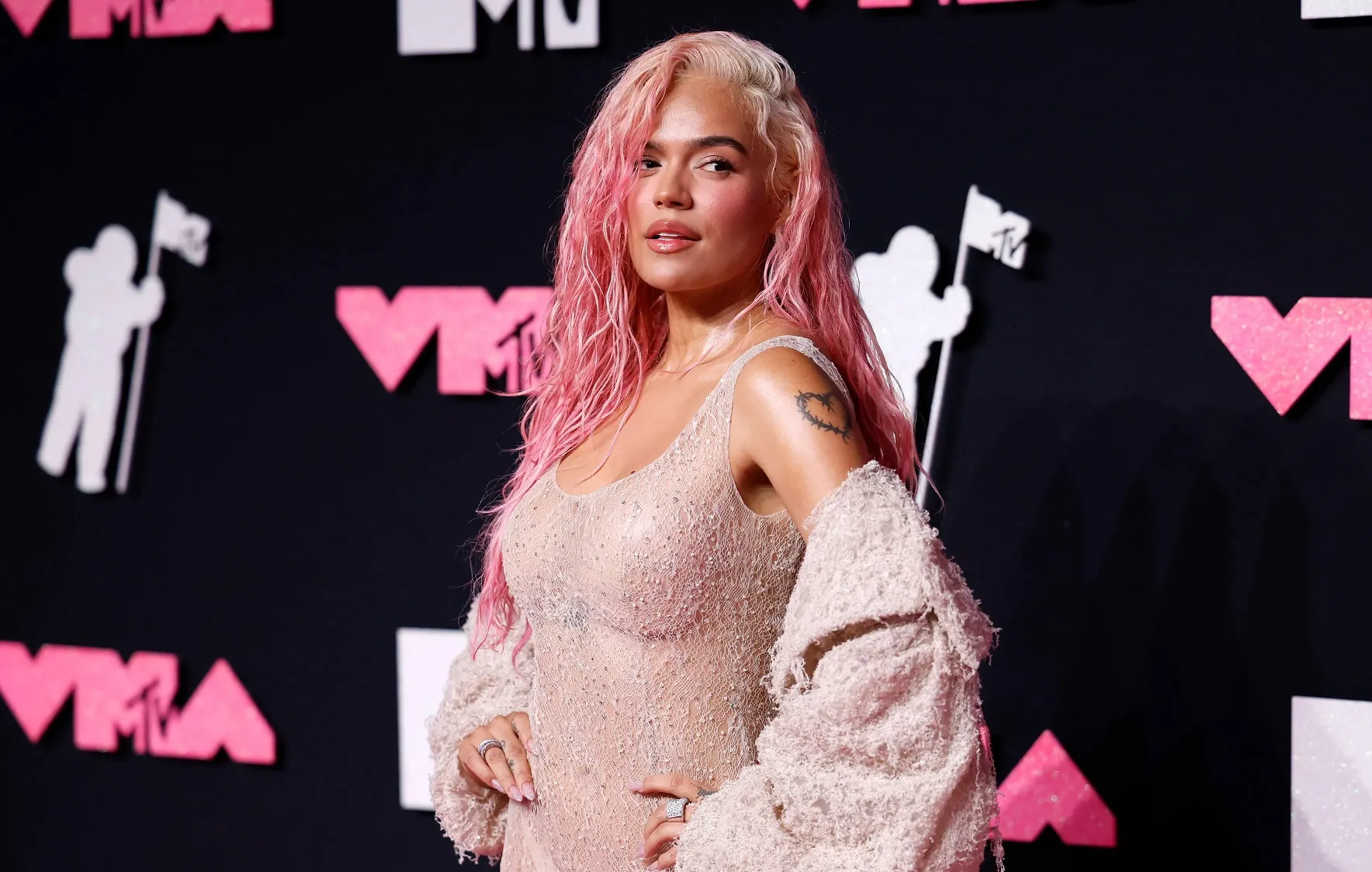 La Bichota Karol G made everyone's heart race with her transparent looks and her explosive neon show for the MTV VMAs 2023 Her ex Anuel AA was in the front row as a witness
La Bichota Karol G shook the MTV Video Music Awards 2023 with her translucent outfits that's full of transparencies and with a presentation that could, without a doubt, be one of the best of her career so far. This is not to mention that he was crowned with the "Best Collaboration" along with his countrywoman, Shakira and her ex-her Anuel AA was in the front row to witness it all.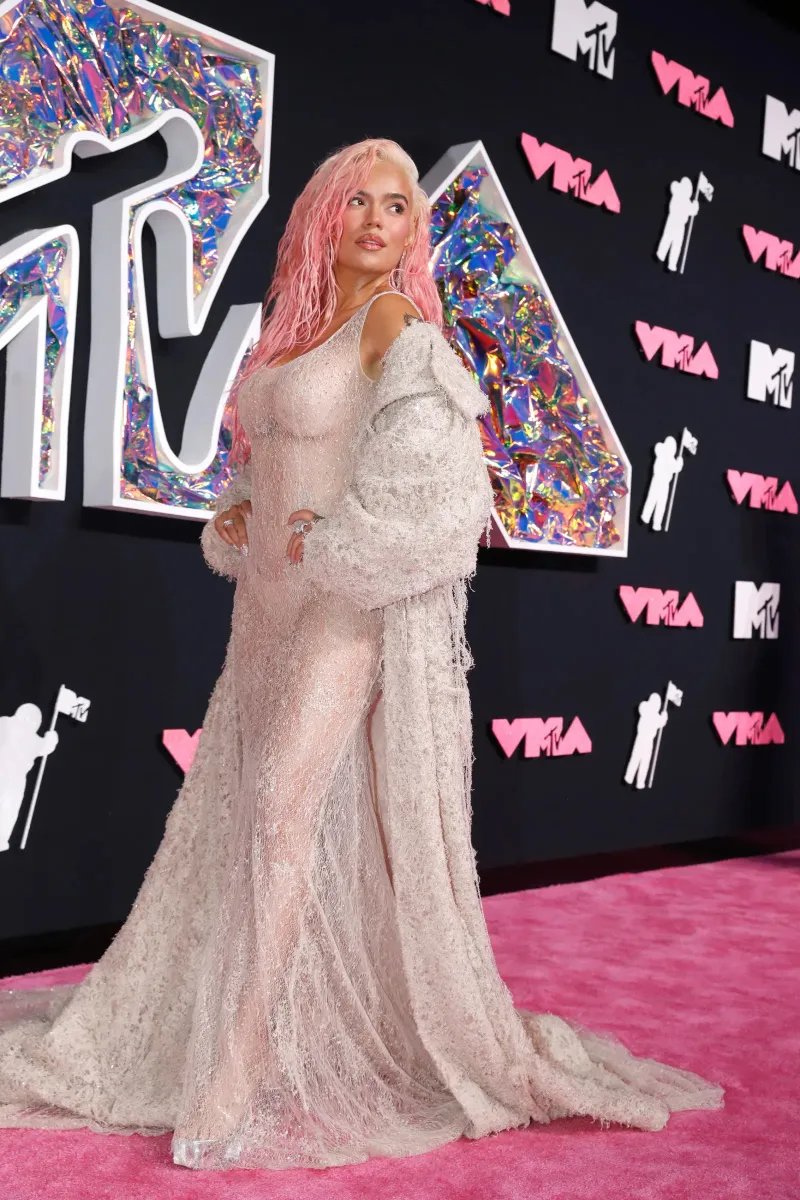 A very important night for Latin music and entertainment in general occurred Tuesday night at the Prudential Center in New Jersey. Karol G, renowned Colombian singer with hits like "El Makinon" and "Tomorrow Will Be Beautiful" debuted at the MTV VMAs 2023 with a performance that left everyone amazed, especially Anuel AA, her ex-partner.
Karol G also came to MTV VMAs Pink Carpet with a pale pink mesh dress, which revealed everything she was wearing underneath and what she wasn't. Of course, the great body that La Bichota has had in recent months left many breathless.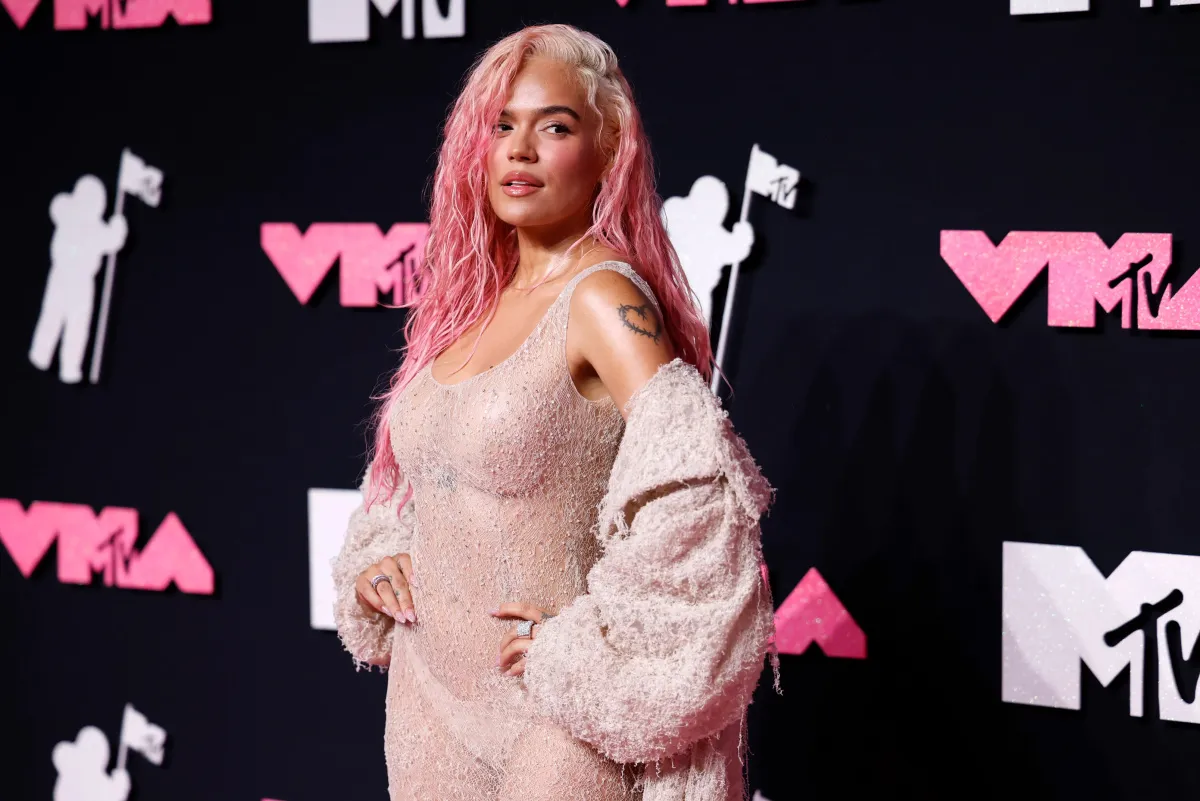 Later, Karol G went up to receive her award for Best Collaboration of the Year for "TQG" along with Shakira in a dress also made of transparent mesh, which ranged from navy blue to the fading silver color. Her pink hair and smile illuminated the room.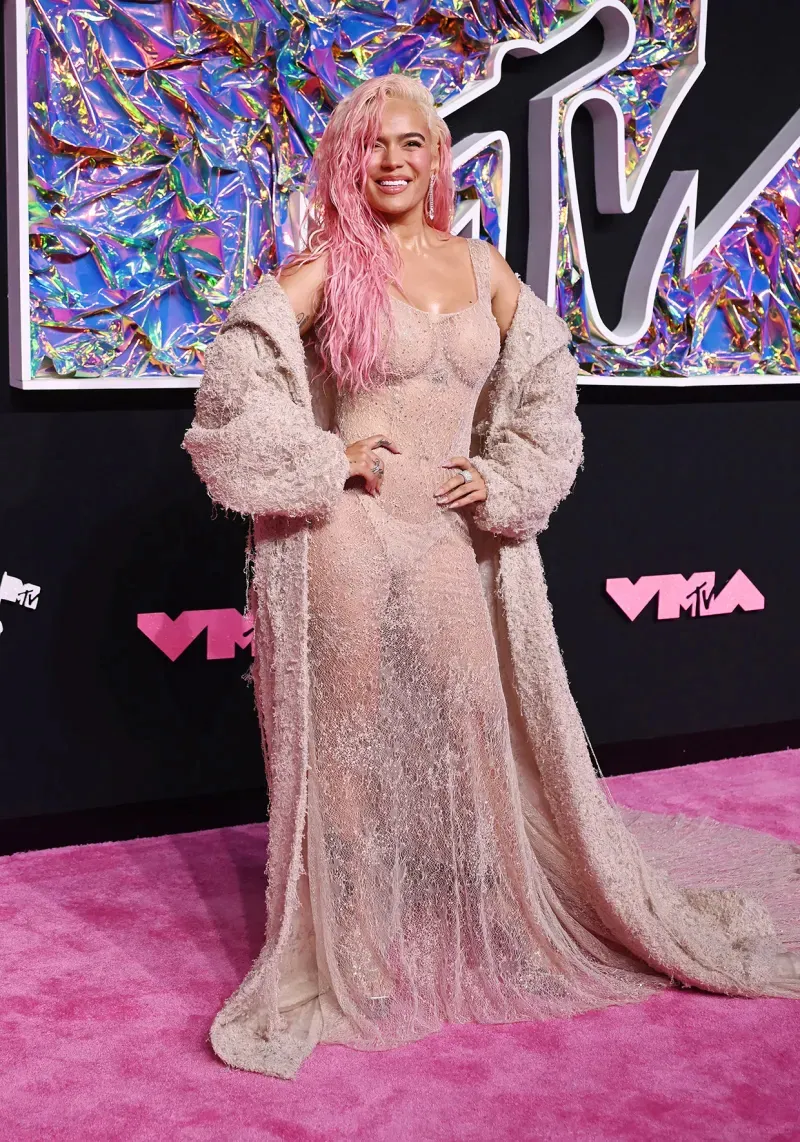 Karol G's Show at the 2023 MTV VMAs
Karol G gave a dynamic and original performance. He turned the MTV VMAs stage into a great Arcade game. Neon shades of pink and green illuminated it. La Bichota also wore a transparent bodysuit that many of those present said left Anuel AA with his chin on the floor.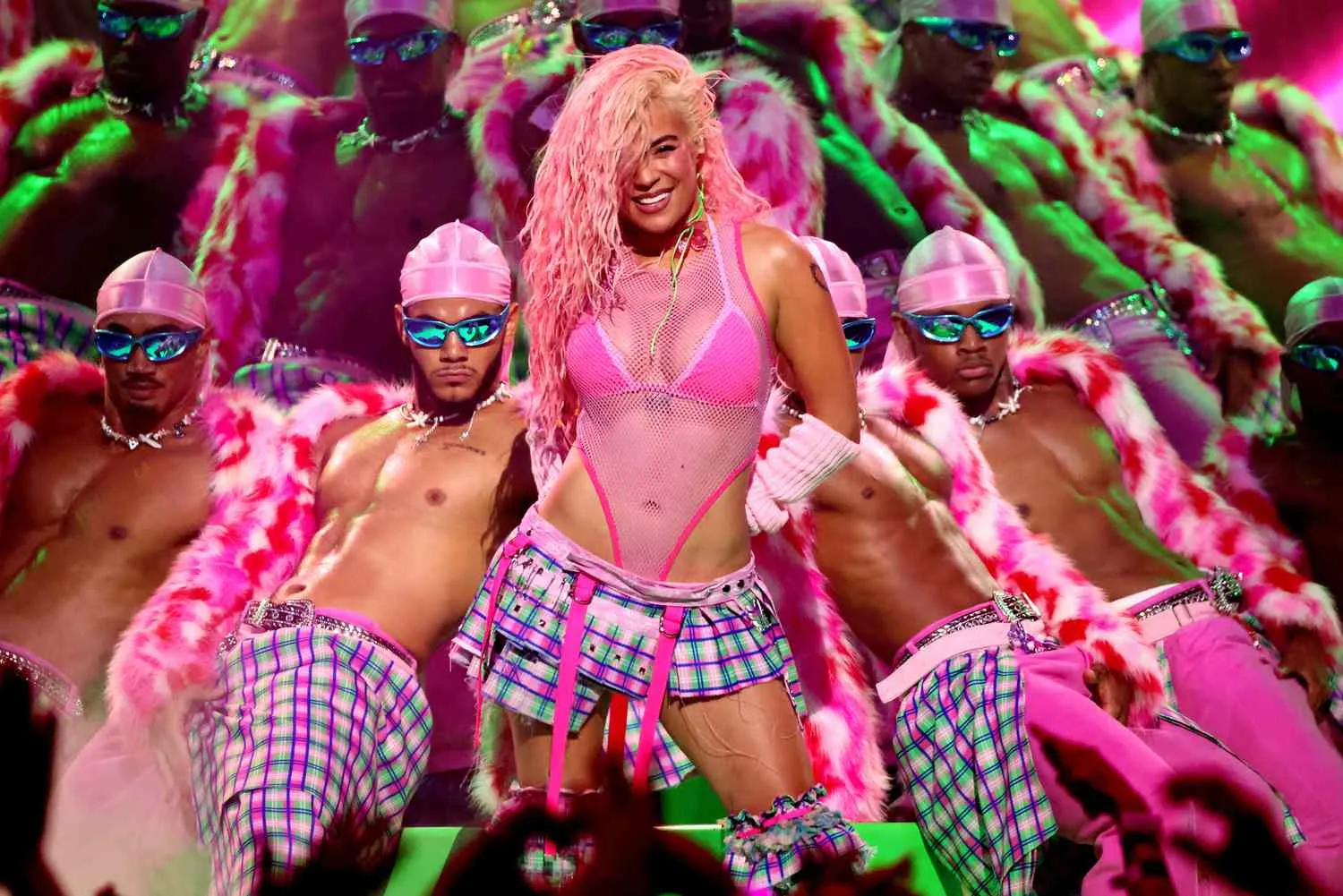 Karol G showed off impressive talent by singing "OKI DOKI" and "Tá OK Remix" from his most recent album "Mañana Sera Bonito" on a platform that was shaped like a heart. The choreography was super sensual and with incredible dancers.
Karol G's bodysuit was accompanied by a plaid miniskirt and matching legwarmers. Not far from his dancers were others wearing the same leather jackets and pants. The colors and aesthetics looked perfectly in tune.
Karol G's nominations and awards at the MTV VMAs
But the night wasn't just about Karol G's performance. She was also nominated for four awards and took away, as we already mentioned. "Best collaboration" for her song "TQG" with Shakira.
Karol G. has had a successful year in 2023. In addition to this super presentation that she gave, she is on tour with her "Mañana Se Bonito US Tour" with which she has broken several records, such as the Pasadena Rose Bowl in Los Angeles when she was the first Latin woman to pack 80,000 people into the venue.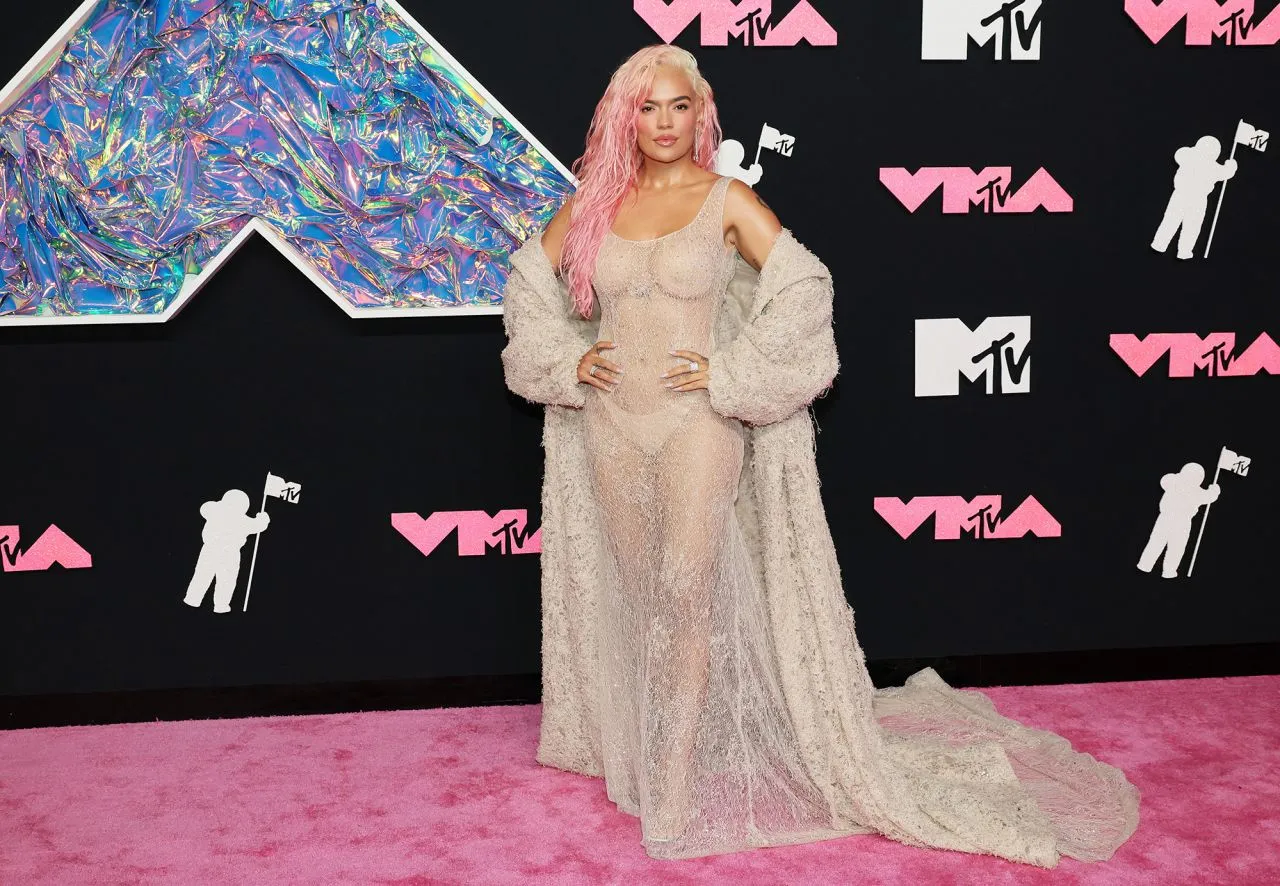 Precisely his album, which bears the same name as the tour, talks about his breakup with the exponent of urban genre, Anuel AA. He has also written songs in response to Karol G. This, in addition to the hints he has thrown at him at his concerts.
The music environment is not very big and the Latin music environment is much smaller, so Anuel AA and Karol G had to be in the same place. He presented a performance and she showed up and went up to receive an award.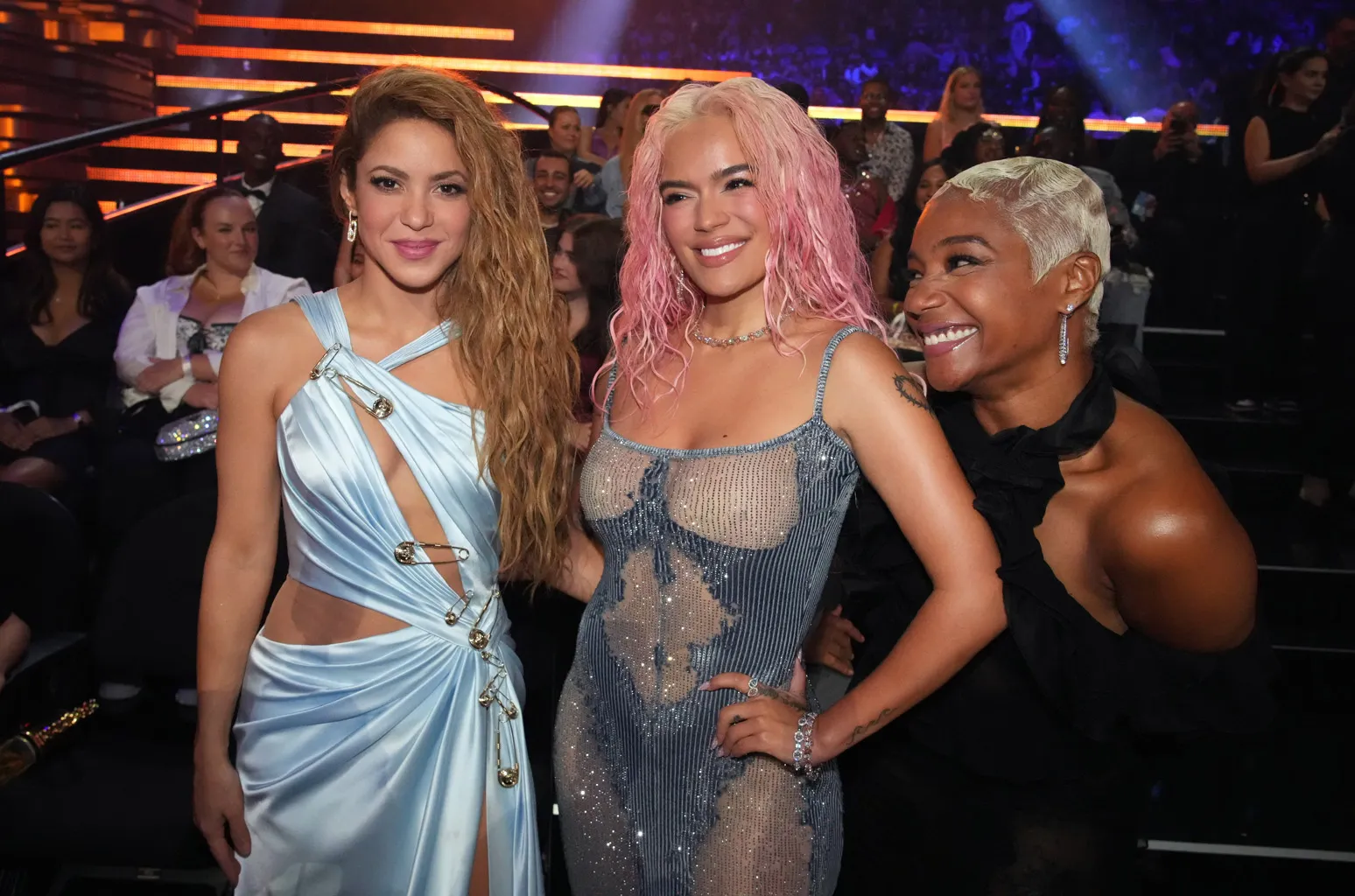 Karol G, like Shakira, have managed to create very successful pieces from their breakups. Carolina Giraldo, as the Colombian is actually called, assures that she continues making music about heartbreak, even in her most intense moments of love for her. As is the case now and her relationship with the urban genre singer, Feid
Read full article