Tragedy in Libya exceeds 6,000 dead, morgues reach their limit
Time to Read: 2 minute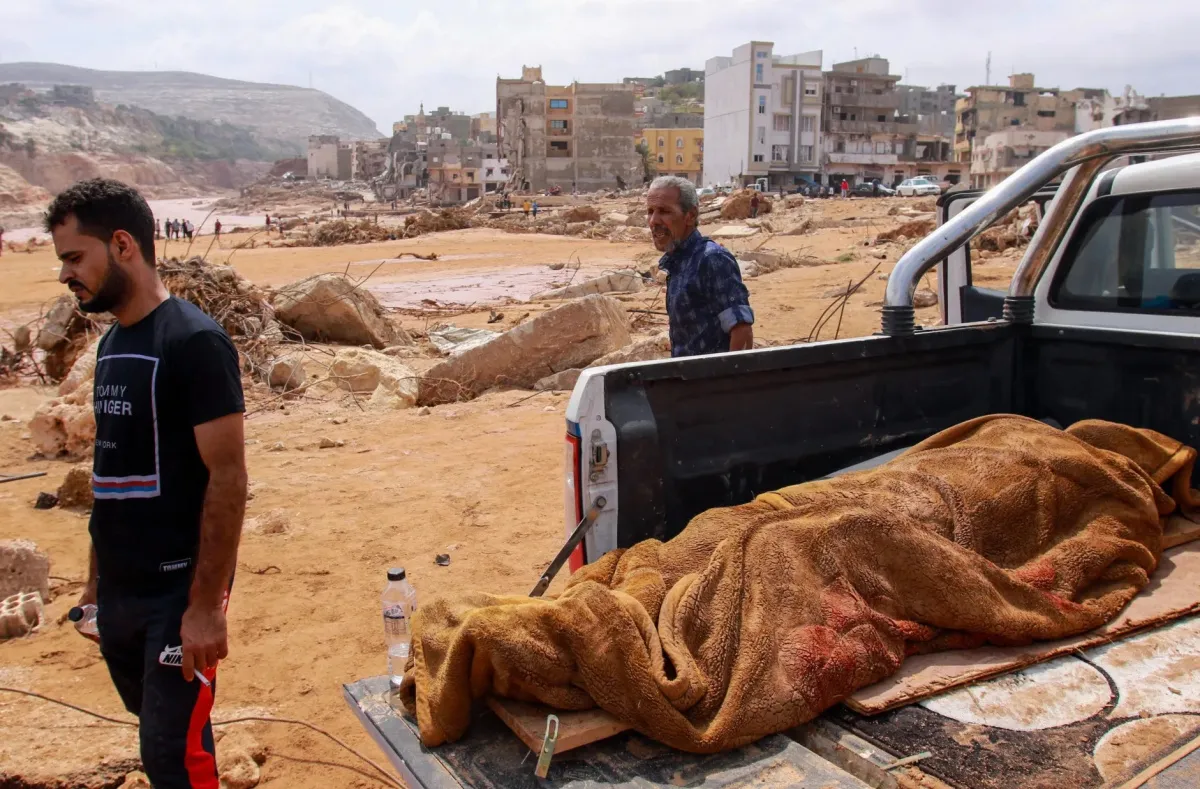 Some voices in Libya estimate that the tragedy could reach between 18,000 and 20,000 dead, because some affected regions are inaccessible to carry out an exact count, in addition to the 10,000 missing
The death toll from the devastating floods that hit eastern Libya continues to rise and has reached 6,000, with another 7,000 injured, however, Osama Ali, spokesman for the Tripoli-based emergency services, said it has not yet been The final death toll could not be determined, as bodies were still being recovered from the affected areas.
However, there is now a new concern, as authorities in Libya are rushing to bury their dead while bodies pile up in the streets of Derna, as another 10,000 people have been reported missing, which could aggravate the situation.
Rescue workers in the devastated Libyan city of Derna have called for more body bags, after a catastrophic flood killed thousands of people and swept many into the sea.
"The bodies are everywhere." Thousands are dead in Libya after huge floods – with thousands more missing. The scenes are truly horrifying, as Ben Wedeman @bencnn reports. pic.twitter.com/Gh6iCrbfv7

— Christiane Amanpour (@amanpour) September 13, 2023
For now, the official information is that the death toll has risen to more than 6,000 people, according to Saadeddin Abdul Wakil, undersecretary of the Ministry of Health of the Unity Government in Tripoli, one of the two rival governments operating in the country. .
Due to the situation, morgues are full in hospitals that remain out of service despite the desperate need to treat survivors of the disaster.
According to the United Nations International Organization for Migration (IOM) in Libya, more than 30,000 people have been displaced by flooding in Derna, as significant damage to the region's infrastructure has made some affected regions inaccessible to humanitarian groups .
Experts say the destruction caused by Storm Daniel has made the mammoth mission even more difficult for rescuers trying to clear roads and debris to find survivors.
The above without forgetting that Libya was convulsed by the uprising of 2011 against the government of Muammar Gaddafi and the civil war. The scale of the destruction underscores the vulnerability of a country that for years has struggled with warring factions and chaos.
The UN-backed Government of National Unity (GNU) led by Abdulhamid Dbeibeh is based in Tripoli in northwestern Libya, while its eastern rival is controlled by commander Khalifa Haftar and his National Army. Libya (LNA), which supports the eastern-based parliament.
*With information from CNN.
Read full article