Nadia Ferreira publishes unpublished photos of her pregnancy with Marc Anthony on Instagram
Time to Read: 3 minute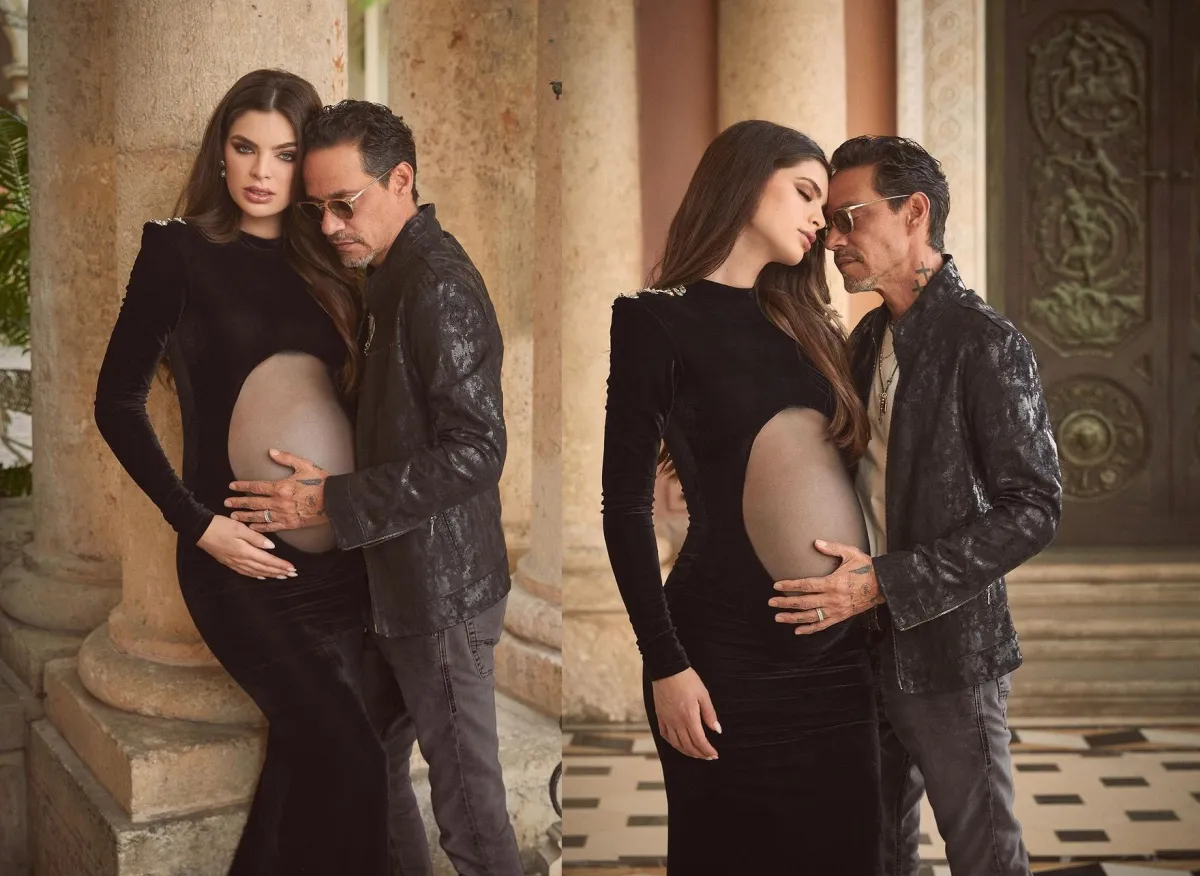 Marc Anthony's wife Nadia Ferreira dusted off some spectacular photos of the last days of her pregnancy wearing transparencies with the salsa singer
The salsero's wife Marc Anthony, Nadia Ferreira, dusted off some unpublished photos from the trunk of memories that she had not published while she was pregnant. With the beauty that characterizes her, she posed in a black dress with transparencies in the center that left her belly visible.
Marc Anthony posed in some of Nadia Ferreira's photos, sharing those last moments in which he was about to become a father for the seventh time and the beautiful former Miss Paraguay, for the first time time, from little Marco. By the way, it was recently confirmed that the newborn is named after the interpreter of " Live My Life".
In that same post on Instagram, where Nadia Ferreira announced the name of her baby, Marc Anthony was seen completely melted with the little one while he was playing. Something that also happened with his "Uncle" David Beckham, who She also shared with him and let her heart be stolen by the little one in the house.
This without mentioning her grandmother, Nadia Ferreira's mother, who never stops showing how proud she is to be Nadia Ferreira's grandmother. this sweetheart and also the mother of an exceptional woman like the former beauty queen.
Nadia Ferreira was by Marc Anthony's side supporting him
This couple is inseparable. They do everything together, even Marco, the baby already traveled by plane for the first time with them from Miami to Los Angeles. Nadia Ferreira was there supporting her husband Marc Anthony al inaugurate the star on the Hollywood Walk of Fame. This represents a great achievement for the Latin community and Marc once again raises its name. Of course, the model and influencer was by her husband's side, supporting him at all times.
Just as his children were also with Dayanara Torres. Marc Anthony thanked his wife, his friends, his family, and especially his children for inspiring him and making him work so hard all these years. Clearly, it is a recognition that is deserved.
Nadia Ferreira and Marc Anthony have fun with friends
And if they believe that everything is work and caring the baby for this cute couple, they are wrong. Nadia Ferreira has known how to "keep pace" to Marc Anthony and they both have a great time in the company of friends.
Not long ago we saw them on a yacht with fellow singers and stars of Hispanic entertainment: Lele Pons, her husband Guaynaa, Greeicy, Mike Bahía, Ricky Montaner and Stefi. Camila Cabello was also with them, although without a partner.
On the walk that lasted the entire day they danced, ate, laughed, took photos and above all went viral on social networks, since this artist group is one of the favorites in South Florida.
In addition, everyone has millions of followers on social media. So, if they go out and party, everyone wants to see it. The good news is that they not only demonstrate their talents in music, but also the joy that characterizes us.
Read full article