Top photos of Jailyne Ojeda that heated up Instagram
Time to Read: 2 minute
The American model Jailyne Ojeda Ochoa raises the temperature every time she shares content on social networks, especially when she shows off her assets in sensual bikinis. Here are her posts from 2023 that heated up Instagram
Jailyne Ojeda Ochoa who is popularly known as Jailyna Ojeda is a famous American fitness, Model, Influencer, content creator, media face, youtuber, Instagrammer, and an Entrepreneur from Arizona, United States.
The 24 years beauty icon is the CEO and founder of Snatched by Jailyne and Hair by Jailyne. She is also the brand ambassador of FashionNova. She has continued heating up the web posting her most sensual photos on on social media. 
The most eye catching photos of Jailyne are the ones in which she reveals her perfect curvy assets wearing a bikini. Here are the post posts in 2023 that made the maximum impact.
The excellent makeup and the floral dress revealing her legs while she takes selfie in the mirror sitting on her high heels.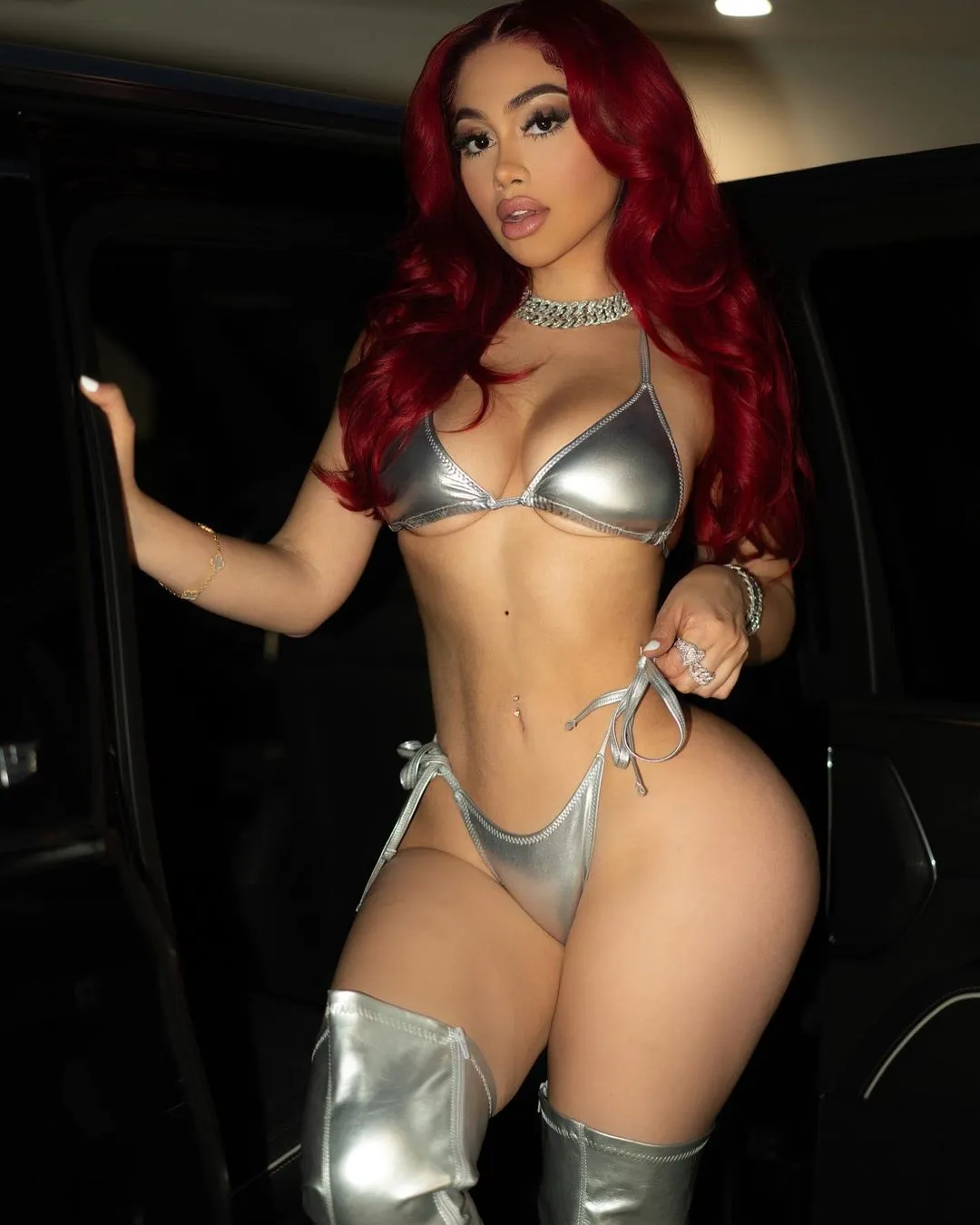 This silver bikini clings to her body revealing her beautiful curves while she gets down from the car.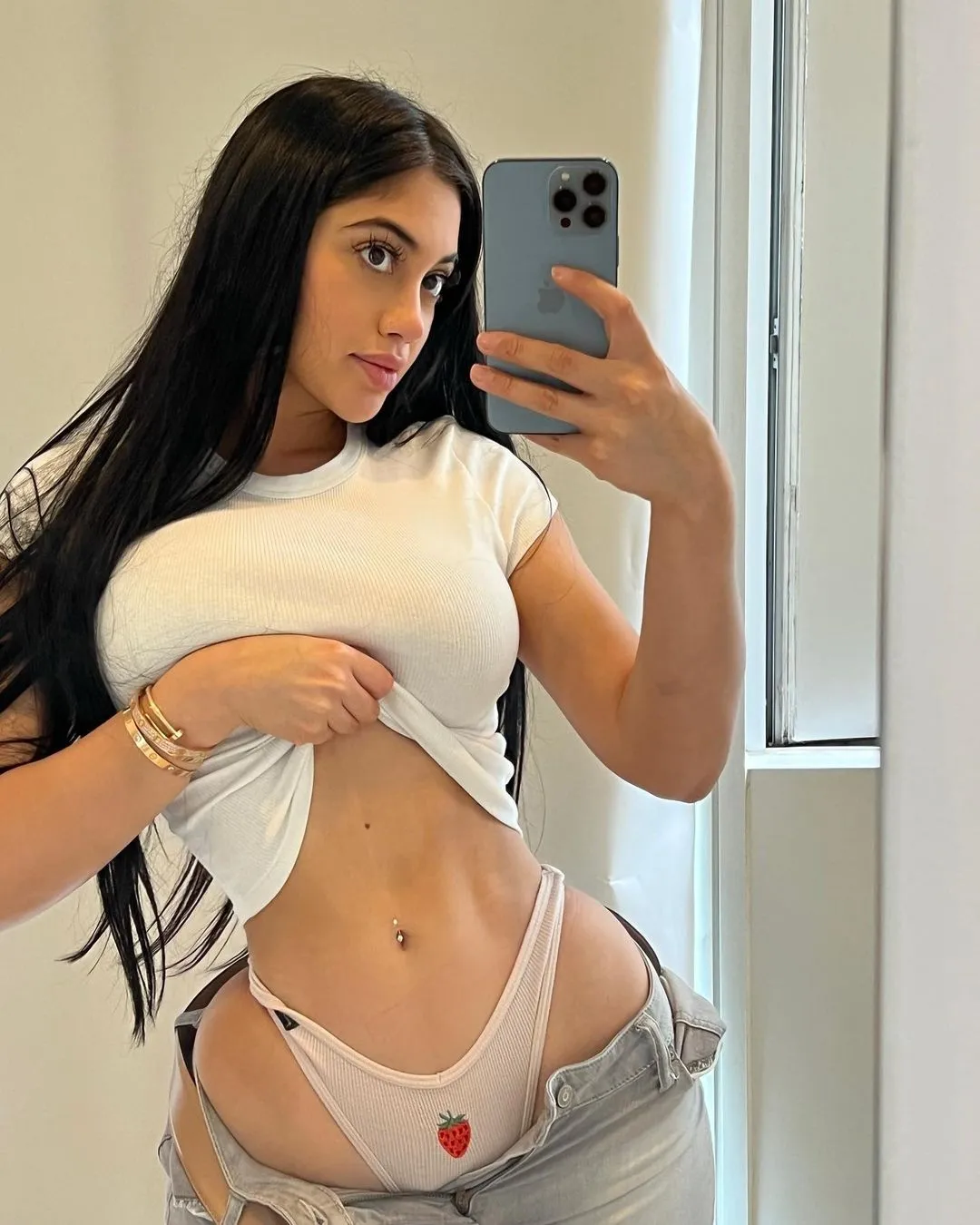 This is another beautiful selfie in front of mirror. Jailyne is seen pulling up her top not enough to revel but showing her steel abdomen. we can see her jewel in the navel and the mole right above it. Her pants are unbuttoned and we can see the beautiful fruit.
This is an apple green stretchable bikini that reveals a lot while she flaunts herself outdoor.
This dual color bikini reveals her perfect curvy assets. She stand near a waterfall while revealing her base legs.
This is another of her most likes photo in bikini where the green color is making her look brighter.
This photo received good comments. the butterfly design bra looks beautiful while her panty says your wish.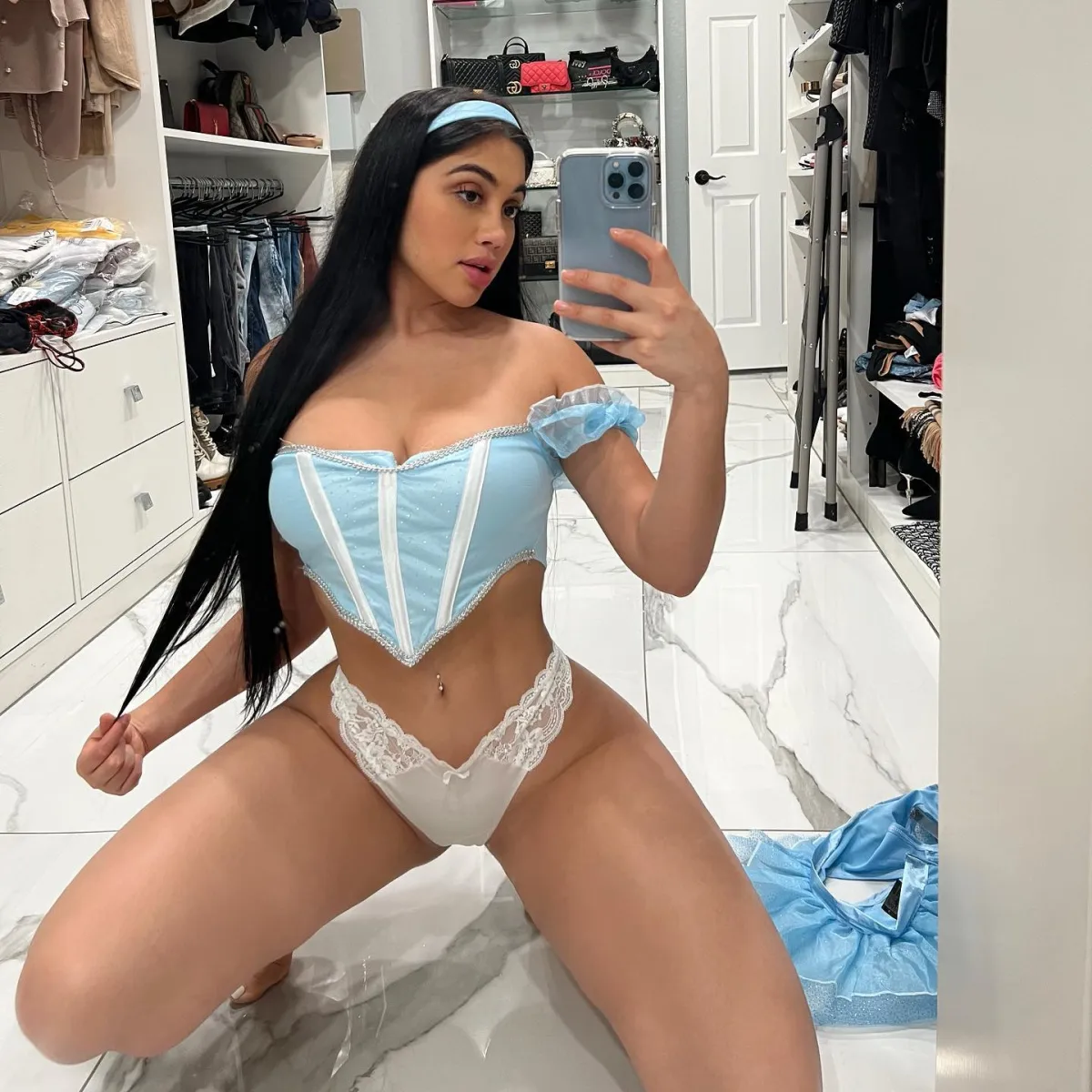 This post was another mirror selfie from her own room showing her beautiful dress and a glimpse of her rich closet.
This photo posted very early this years shows her in a beautiful hat and a chain of bullets while her body revealed so perfect.
In this photo Jailyne is seen laying on the carpet with her dog. You will not believe how perfect is her rear guard if you don't see this.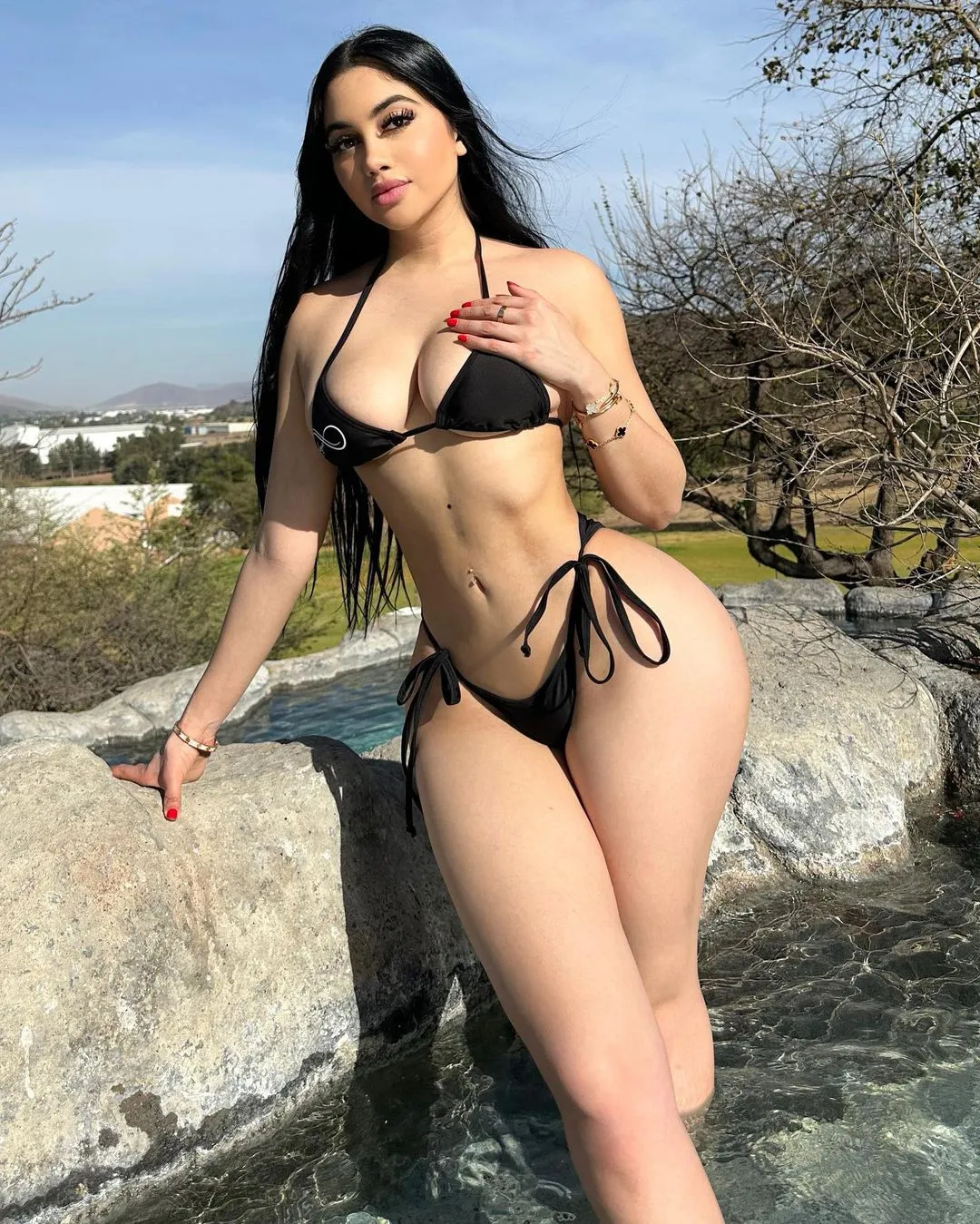 This was another post made early where she stands in a pool in a black bikini from her own brand Stretched by Jailyne.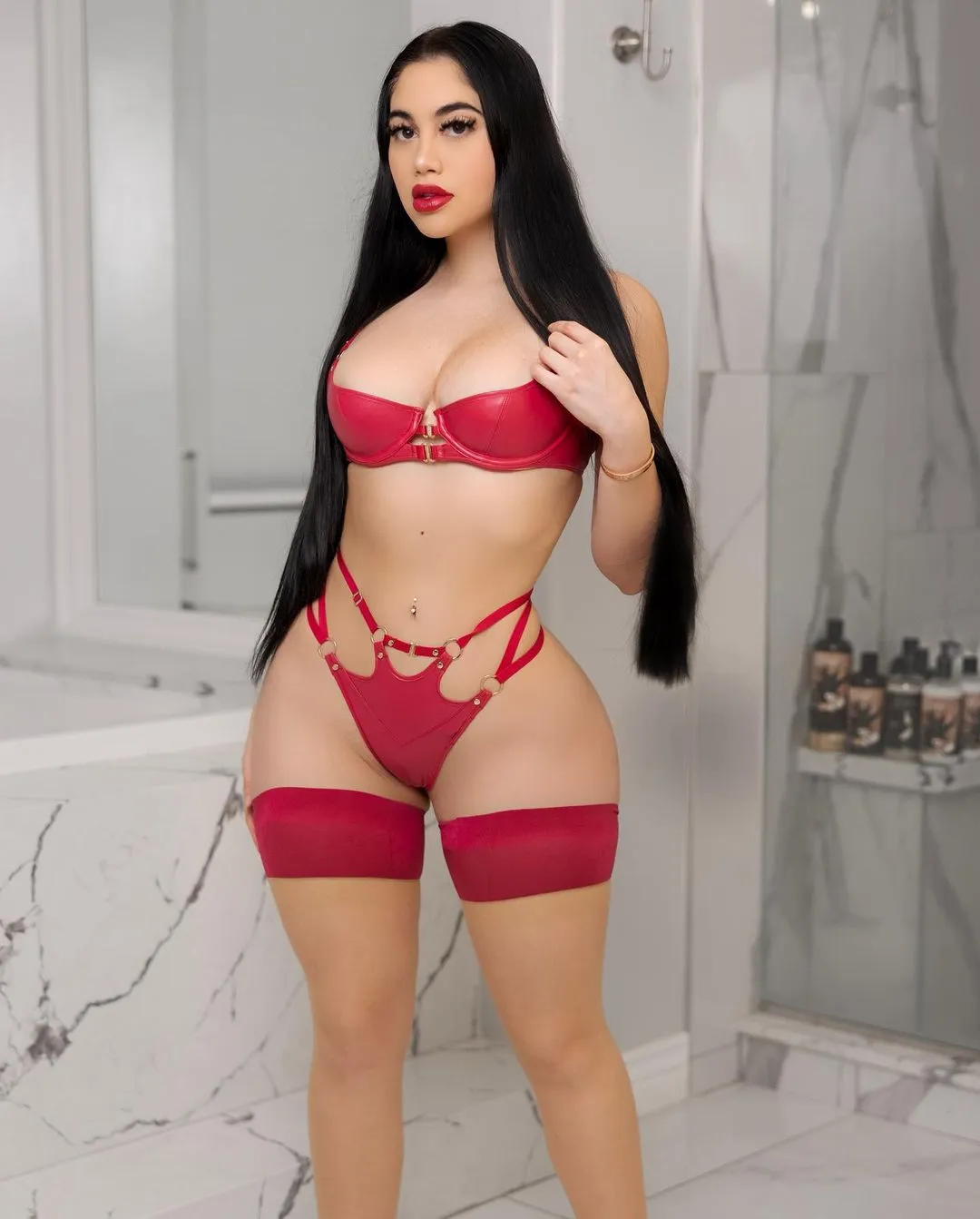 This red leather bikini is another post that shows her most innocent and beautiful face.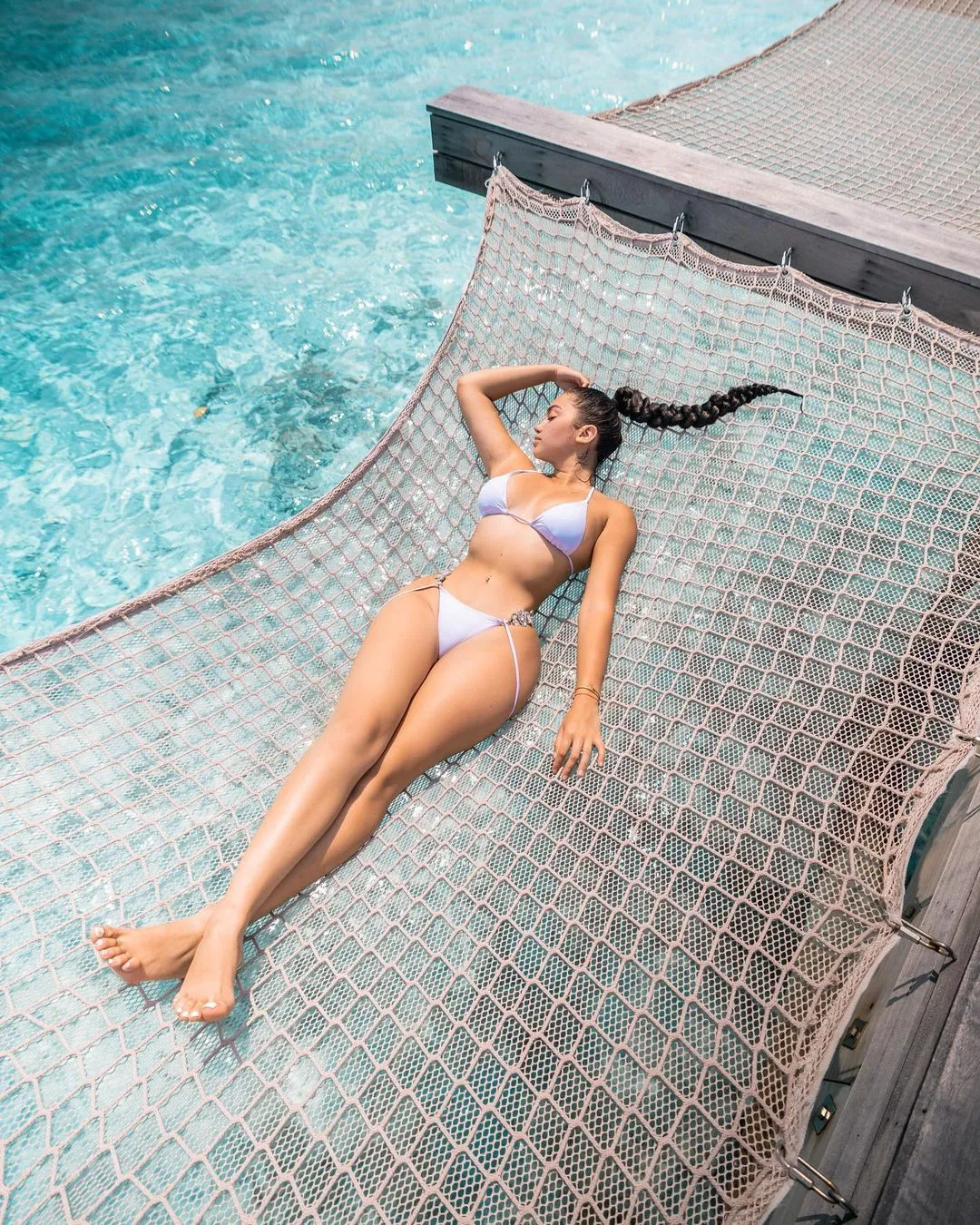 This is a fear factor image in which she is seen resting on a net just above the fast moving water wearing a dual tone sky blue bikini.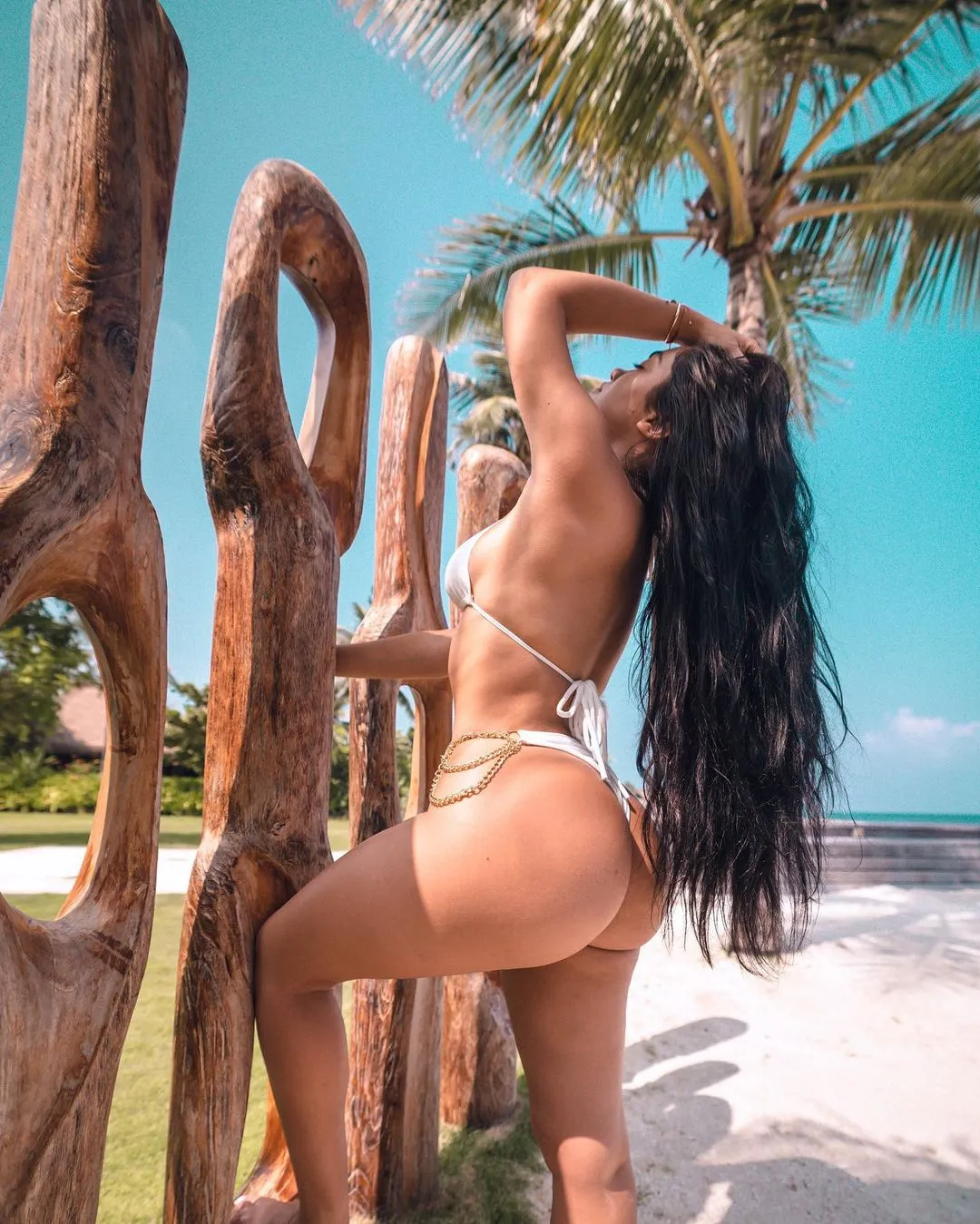 This photo by the artistic wooden wall shows her in a white bikini that uses chains to connect. She looks extremely beautiful letting het fans enjoy the curves.
Last, but not the least you find her by the beach leaning to an inclined coconut tree where she looks beautiful in the same white bikini.
Read full article