In a mini skirt and corset, Galilea Montijo shows off her spectacular figure
Time to Read: 1 minute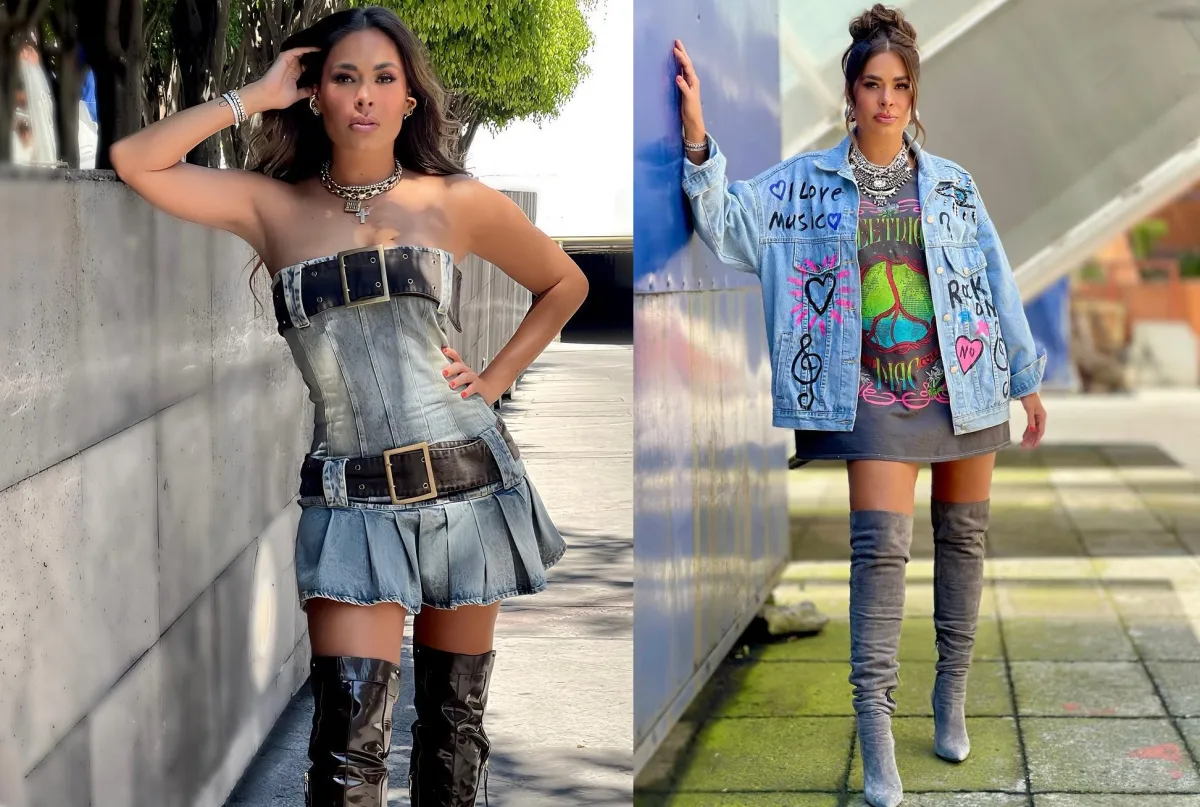 The television host Galilea Montijo gave a cue to her followers with a jean outfit. Check it out here!
True to her daring personality, the television presenter Galilea Montijo caused a stir from her official Instagram profile after showing a sensual denim outfit that showed off her attributes. Here we tell you the details!
For the woman from Guadalajara, her social networks have become the perfect medium to show in detail the garments from her online clothing store, Latingal Boutique, which is why her most recent publication did not go unnoticed by his fans.
On this occasion, the postcard showed Galilea Montijo from the Televisa forums, San Ángel dressed in a fun and unconventional outfit. It was a set of mini skirt and denim corset with buckles as decoration.
To complete the look, the host of "La Casa de los Famosos México" She opted for thigh-high black patent leather boots, as well as oversized earrings and necklaces that continued under the daring style of the look.
As a result of her feat, Montijo became the target of 'I like it' and comments full of compliments from her fans. Most of her reactions alluded to her incredible physique at 50 years of age.
"Beautiful Galilee", "Wow", "How beautiful", "Gorgeous", "Just spectacular and that set looks great on you", "I wish I could look like this" and "To what saint did I pray to have the body of the Gali", are some of the responses that read under the post.
Read full article