Serena Williams at the gates of retirement and with an outstanding debt in her successful career
The legendary American tennis player Serena Williams announced that she will leave her discipline and will probably do so after the US Open, thus putting an end to a long career that, despite her successes, leaves her debt to obtain the 24th title that would equal Margaret Court
Serena Williams' retirement seems closer every day , a career of titles and dominance in tennis is coming to an end. Given this reality, not everything has been rosy for the American tennis player and everything indicates that she will leave with the "curse" of not having been able to win the 24th title and match the legendary Margaret Court .
According to Espn , Serena Williams won the first of her 23 Grand Slams in 1999 by winning the US Open. It should be noted that the following four tournaments she took them twice in a row. In 2002 she won Roland Garros, Wimbledon and the US Open and at the same time she linked them with Australia in 2003. She also had another streak by winning the 2014 US Open and in 2015 in Australia, Roland Garros and Wimbledon.
At the 2017 Australian Open, Serena Williams won her last Grand Slam . She thus took her 23rd title to surpass the historic German player Steffi Graf, who took 22 titles. Since then Serena began to dream of her 24th title, however it was a dream that has not come true .
Serena Williams and her legacy
It should be noted that despite not having achieved the 24th title yet, Serena Williams' legacy cannot be erased as one of the most important tennis players in history and with a legacy that goes beyond tennis. The life of Serena, Venus and her father was considered to be brought to the big screen, something that became a reality in a film that was very liked by critics.
Serena Williams has also been a flag against racism and her perseverance and performance in recent years have always had her on the front page as one of the most important values ​​in world sport and pride of the United States.
Serena Williams was a mother and returned to the ring
Serena Williams became a mother and later returned to the circuit , in that time she played 14 Majors, reaching a total of four finals, which she ended up losing in all of them. However, her worth is notable for her managing to play final instances returning from motherhood.
I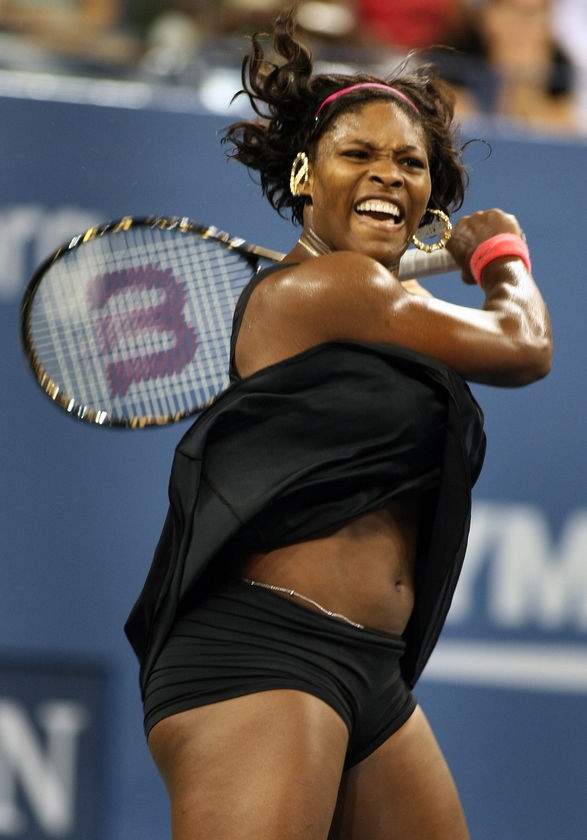 n the year 2020 in the middle of the pandemic, Serena competed and fell in the semifinals against Victoria Azarenka in a total of three sets. On that occasion, she herself admitted the great pressure that she had during the match and the tournament. In 2021 she couldn't in Australia either, the semifinals seemed like her ceiling.
After a year inactive, Serena Williams returned to Wimbledon this year where she lost in her debut , which is why it seems to have been her last participation, the American is understanding that her level will no longer be the same. However, no one can ignore the legacy of one of the most influential athletes in history.