Celia Lora shows off her exuberant curves in lingerie with Marian Franco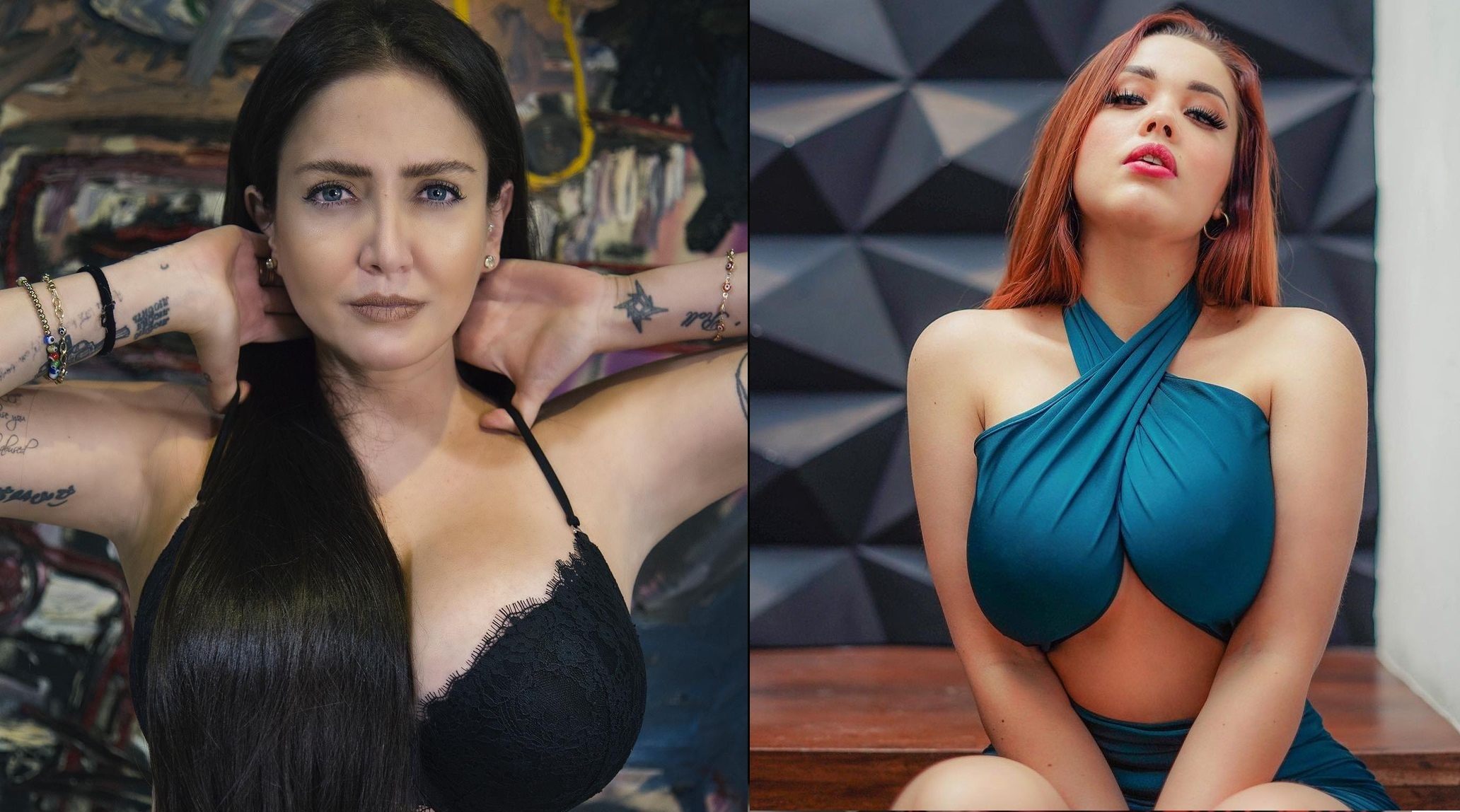 Celia Lora drew attention with a daring snapshot in which she posed with her back to the camera to expose her voluptuous charms, but this time she was seen very well accompanied by actress Marian Franco
Celia Lora is willing to continue raising the temperature on social networks with her daring uncoverings in which she shamelessly exposes her exuberant curves, as happened in one of her most recent publications in which she turned her back on the camera to exude beauty and sensuality with Marian Franco.
The Mexican model continues to talk about leaving very little to the imagination of her fans who follow her through her Instagram profile, so true to the type of content she shares, she once again drew attention by appearing in a daring snapshot in which she posed very well accompanied by the actress from Guadalajara, Jalisco, Marian Franco , who is recognized for her participation in adult films, for which they were excellent companions because if Lora has known how to stand out for something, it is precisely because of her heated appearances in Playboy magazine.
But on this occasion, both models caused a furore for their tiny lingerie sets that they used and that made them look the most daring.
As is customary in the publications made by the former participant of 'La Casa de los Famosos', once again she turned her back on the camera to expose her voluptuous charms with the help of a revealing body in a light tone, while the actress chose for a set of two pieces in the same tone.
As has happened on other occasions, both managed to delight the pupil of more than 220 thousand fans who reacted with a "like" and who joined hundreds of compliments in the comments section.
And if we are talking about explosive duos, one of the most successful collaborations for Celia Lora is the one she made with her friend Ignacia Michelson and that lit up social networks on more than one occasion. However, in one of her most recent encounters, they showed off huge silhouettes during a trip to Ibiza, Spain, where they became the center of attention posing very close, as they usually do for their heated photo sessions.
While, in more applauded appearances, both modeled revealing yellow underwear sets that highlighted their shapely attributes to the fullest, which have positioned them as favorites on and off social networks.